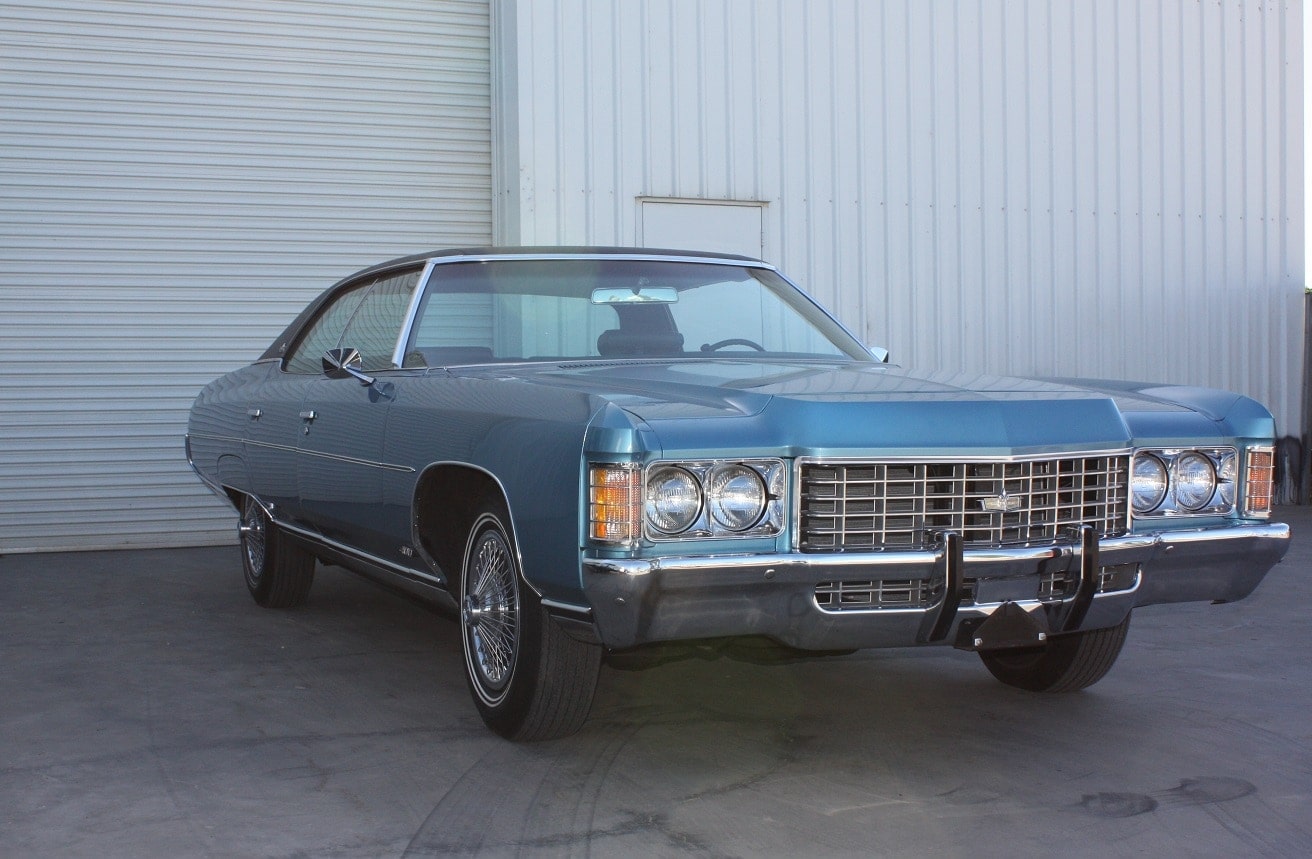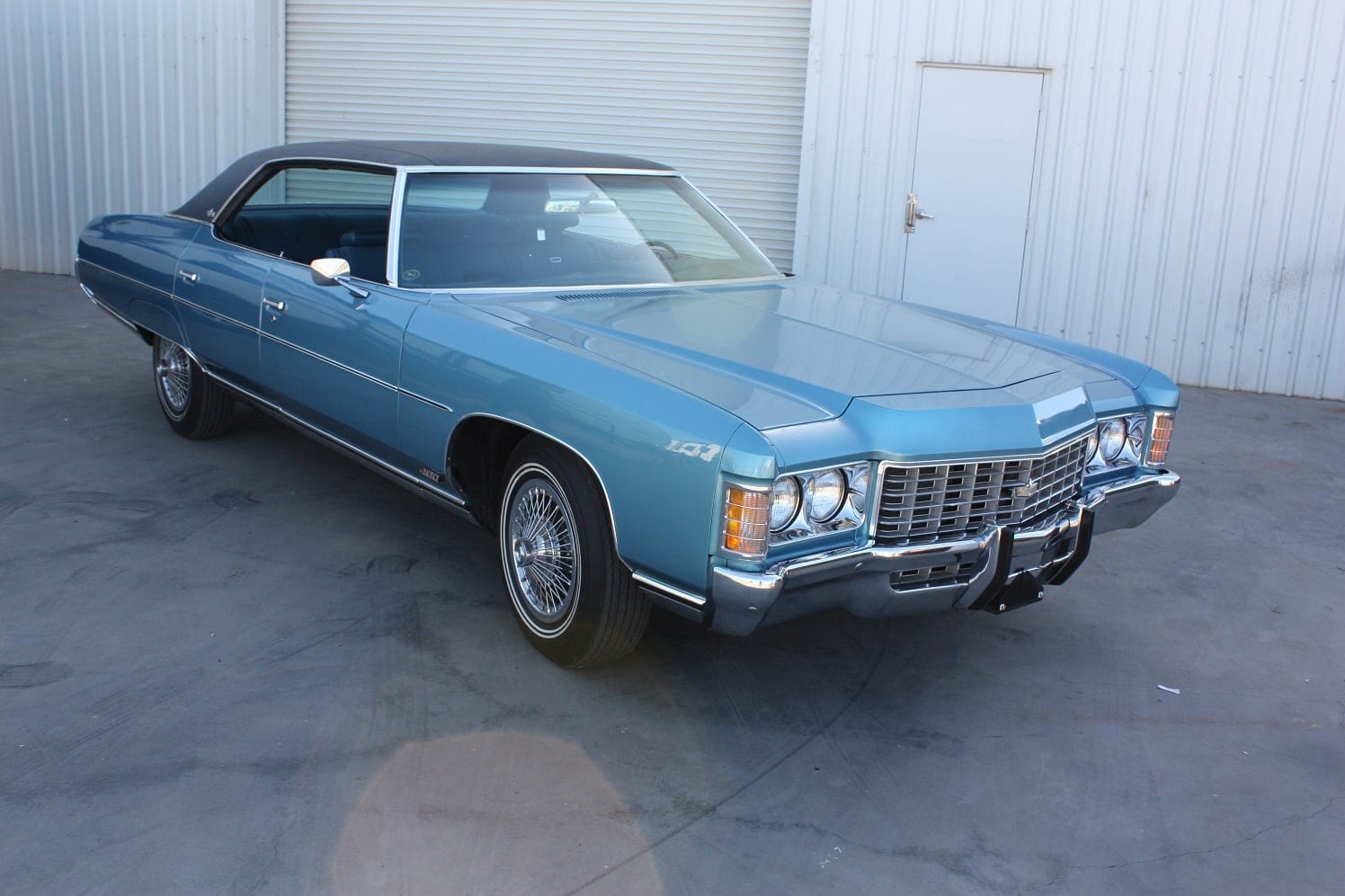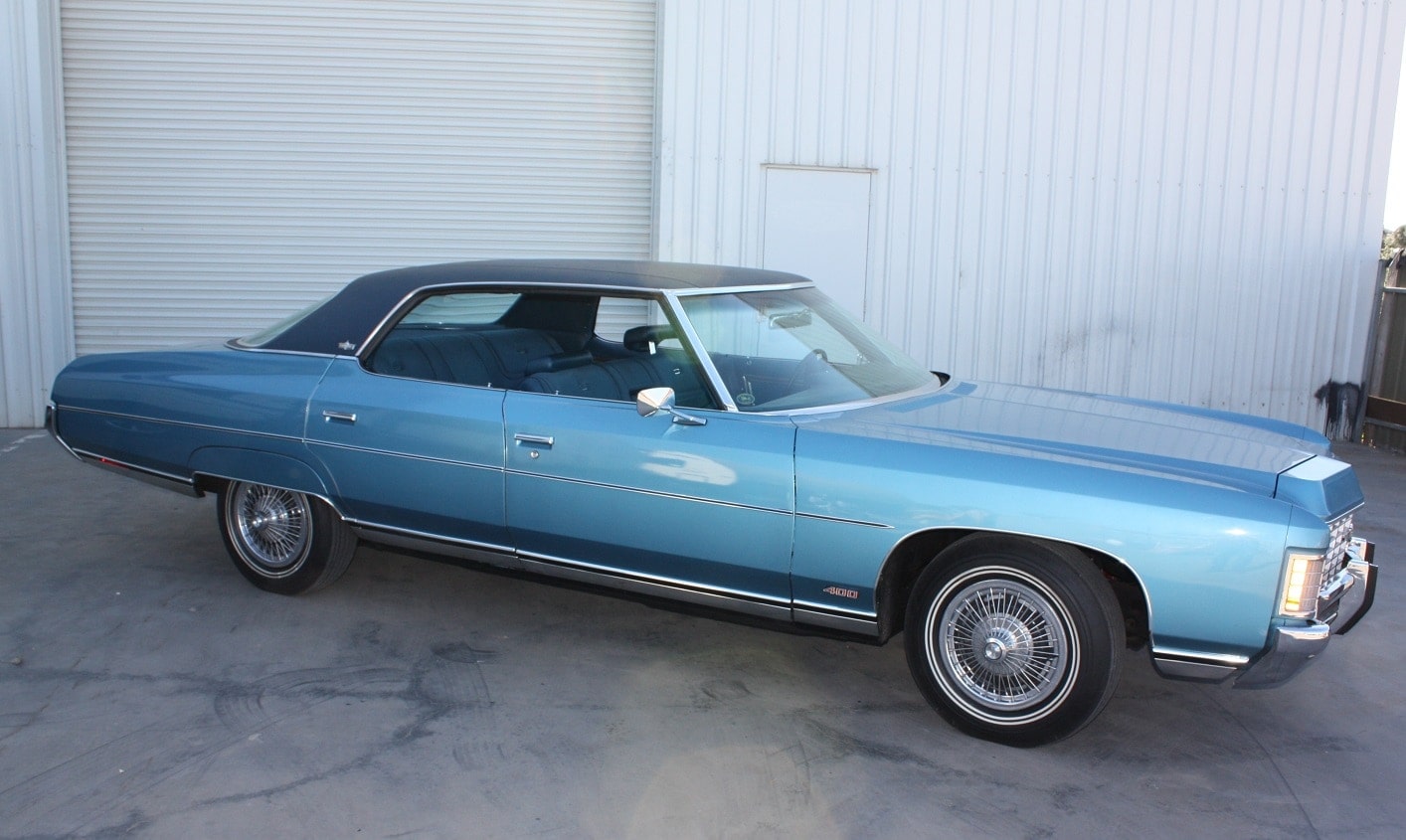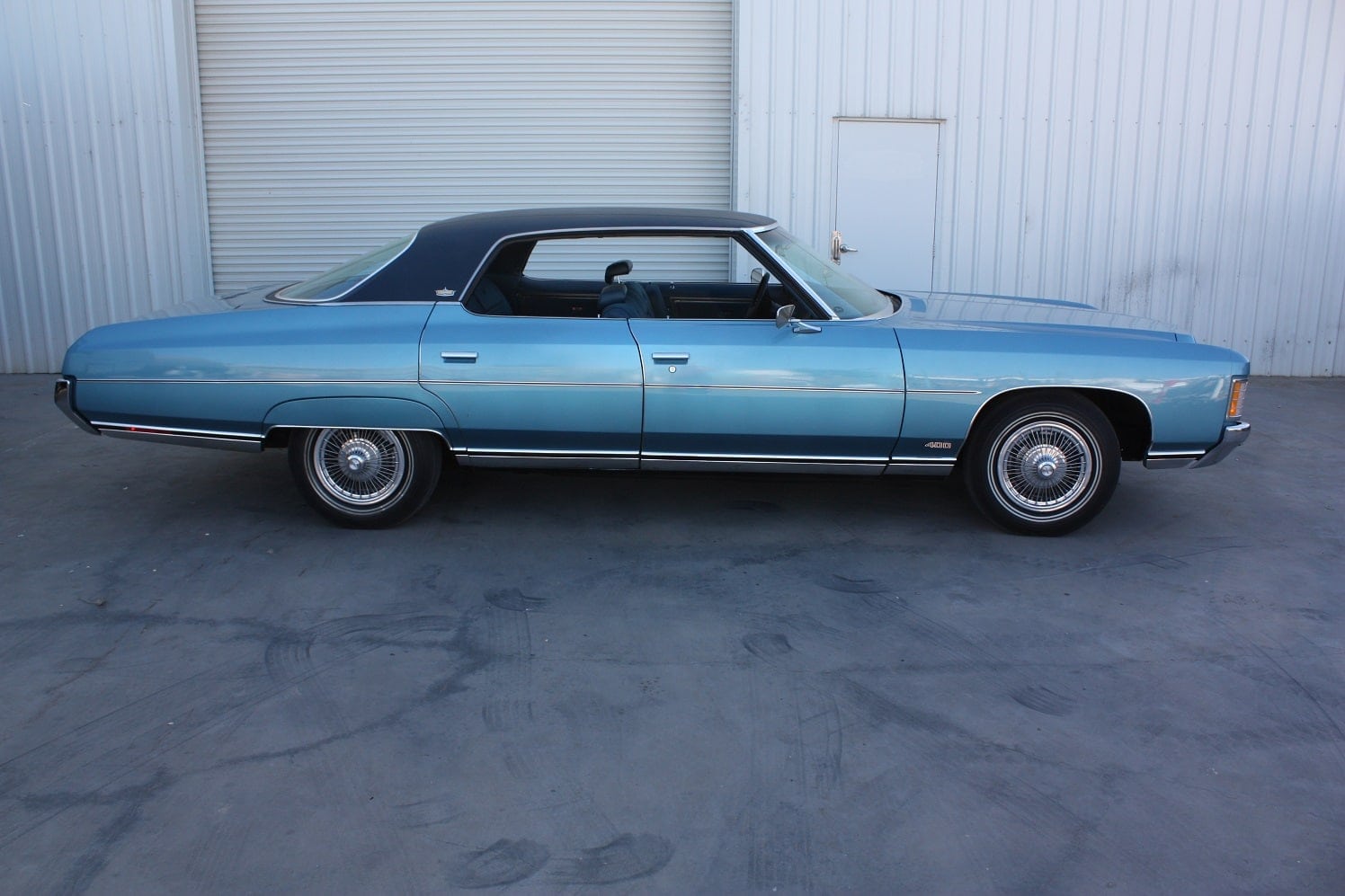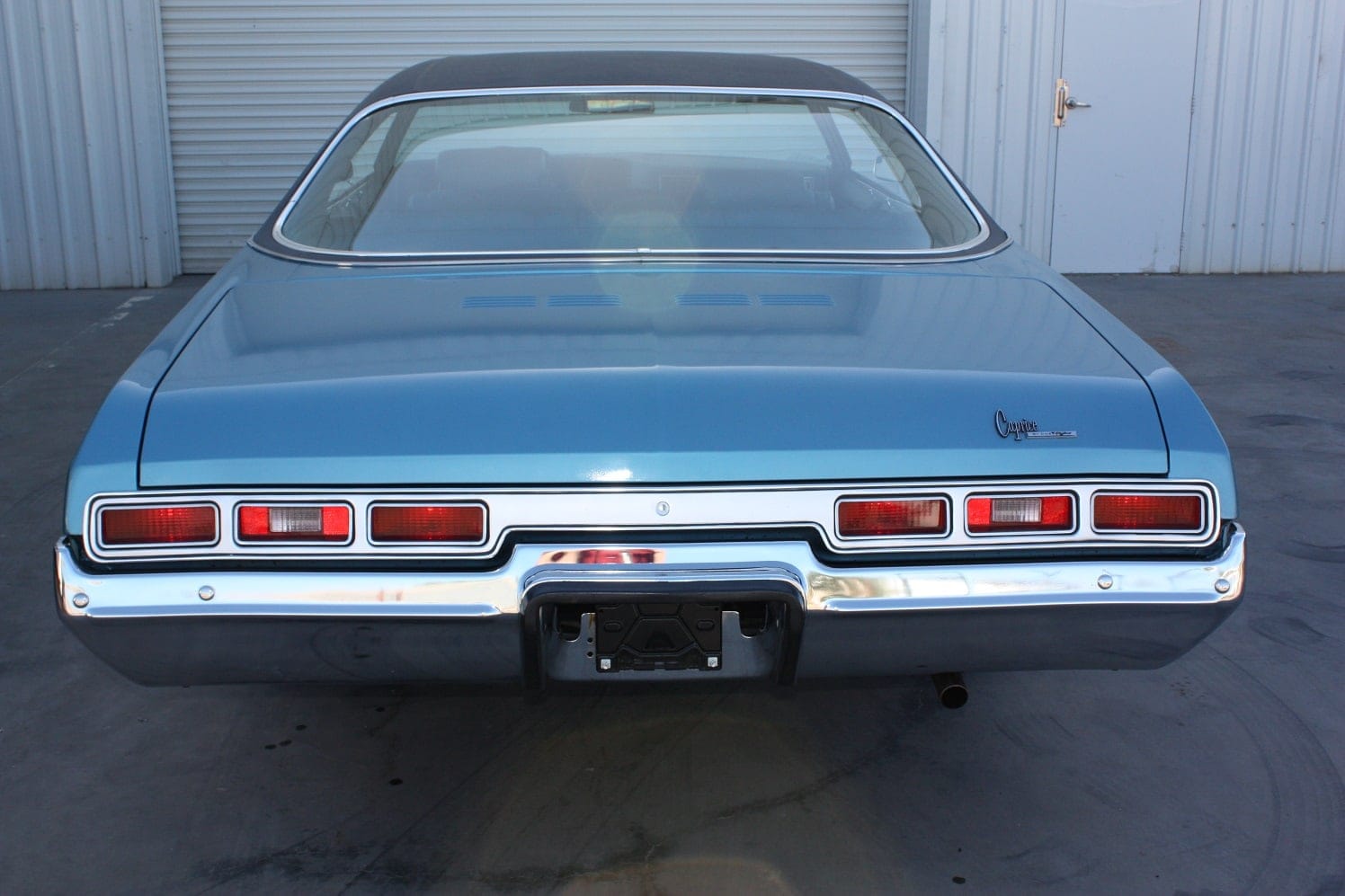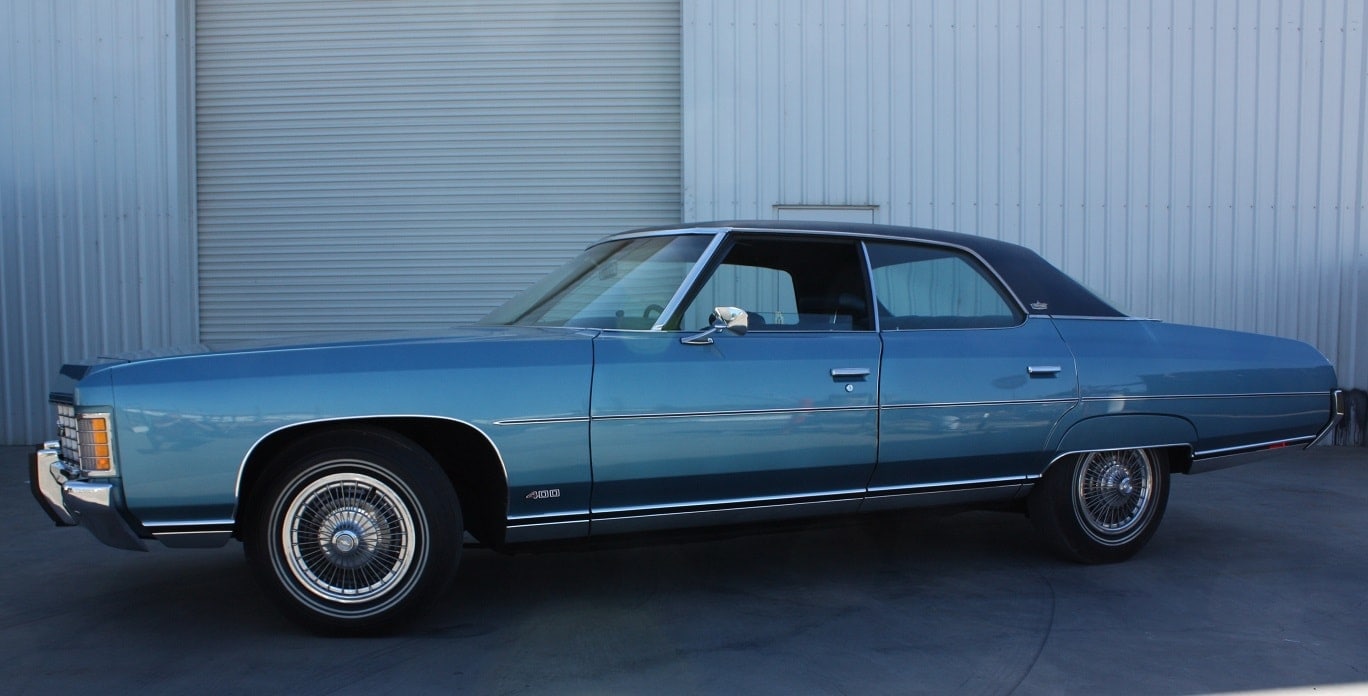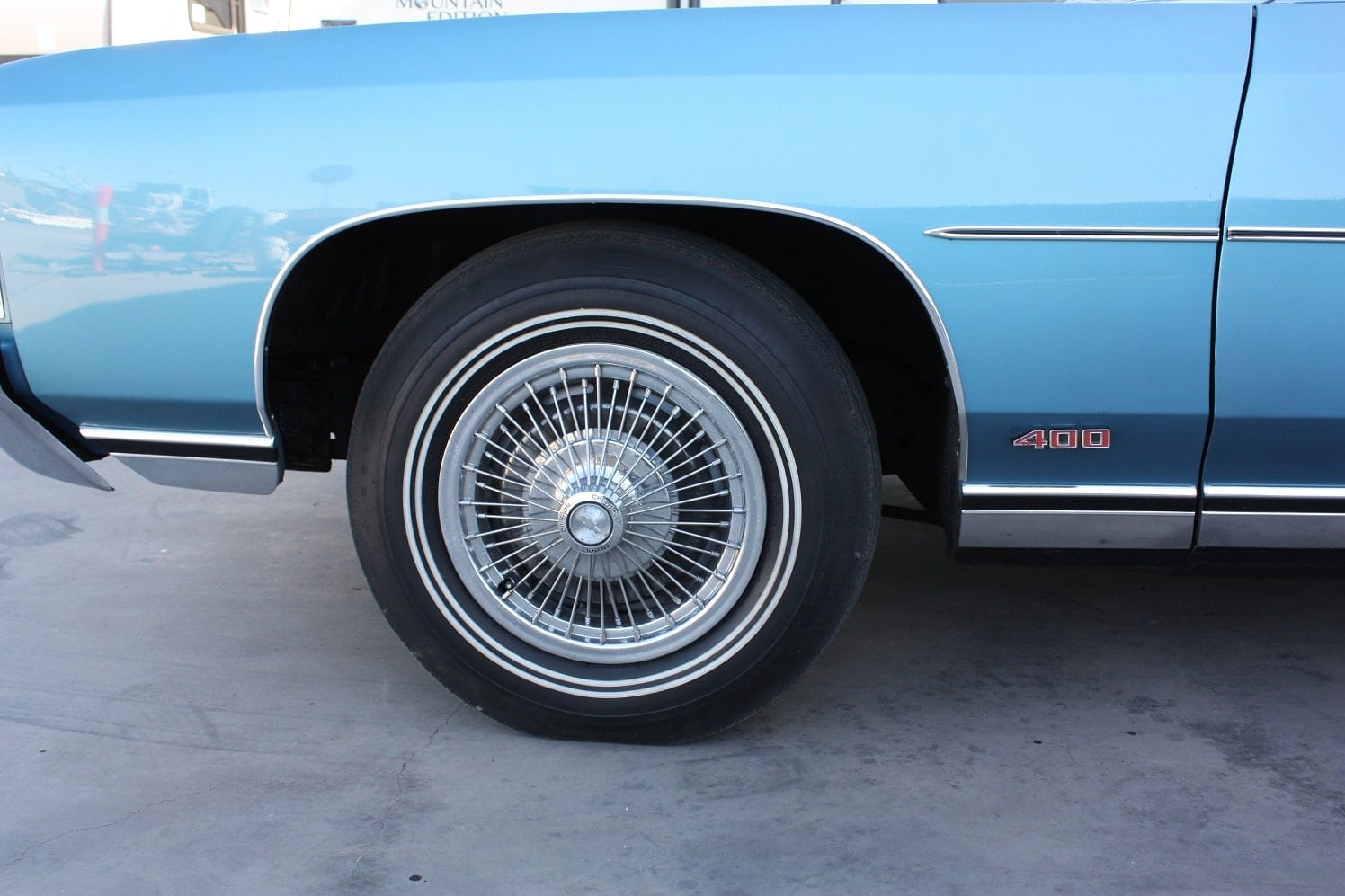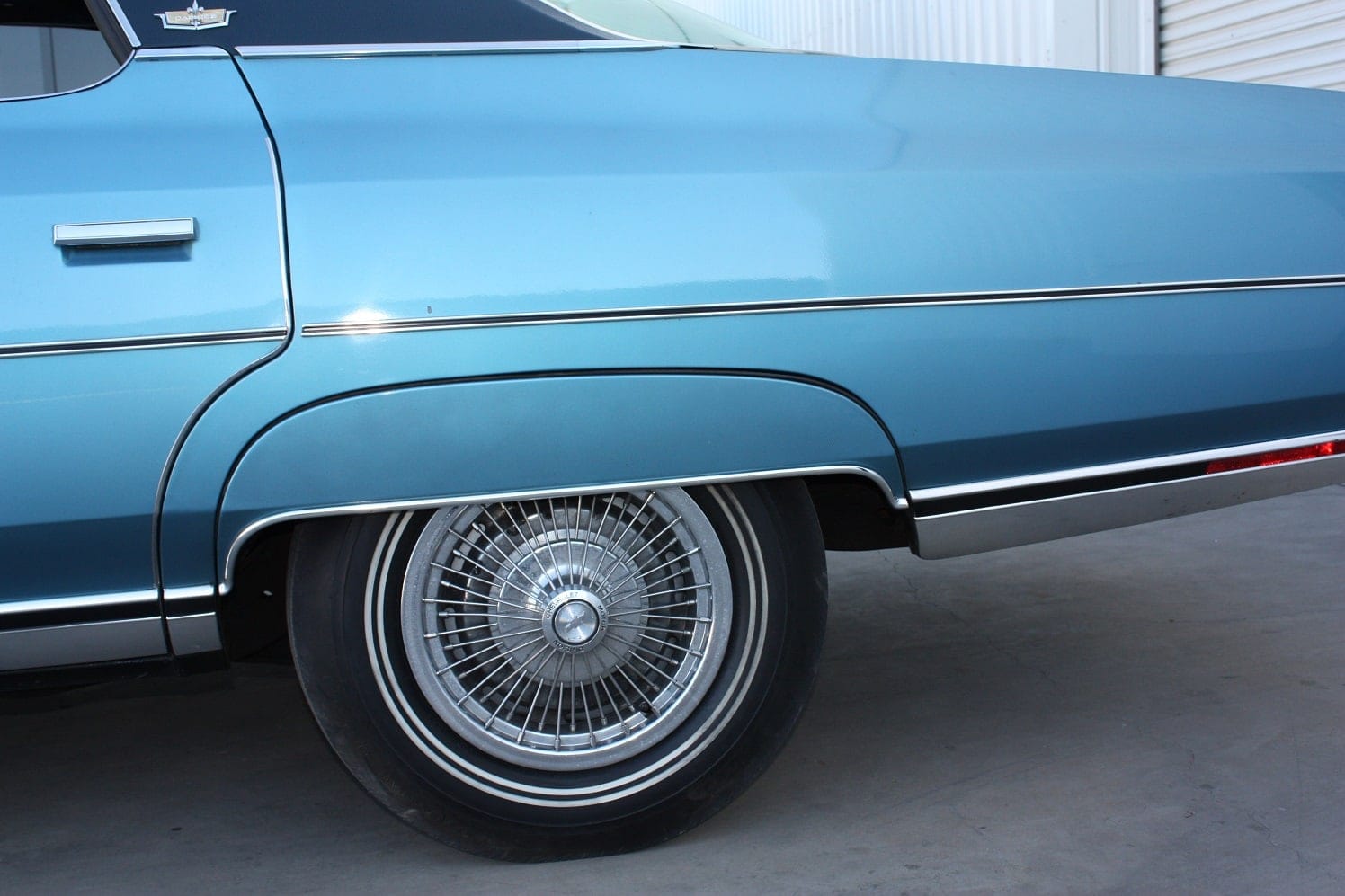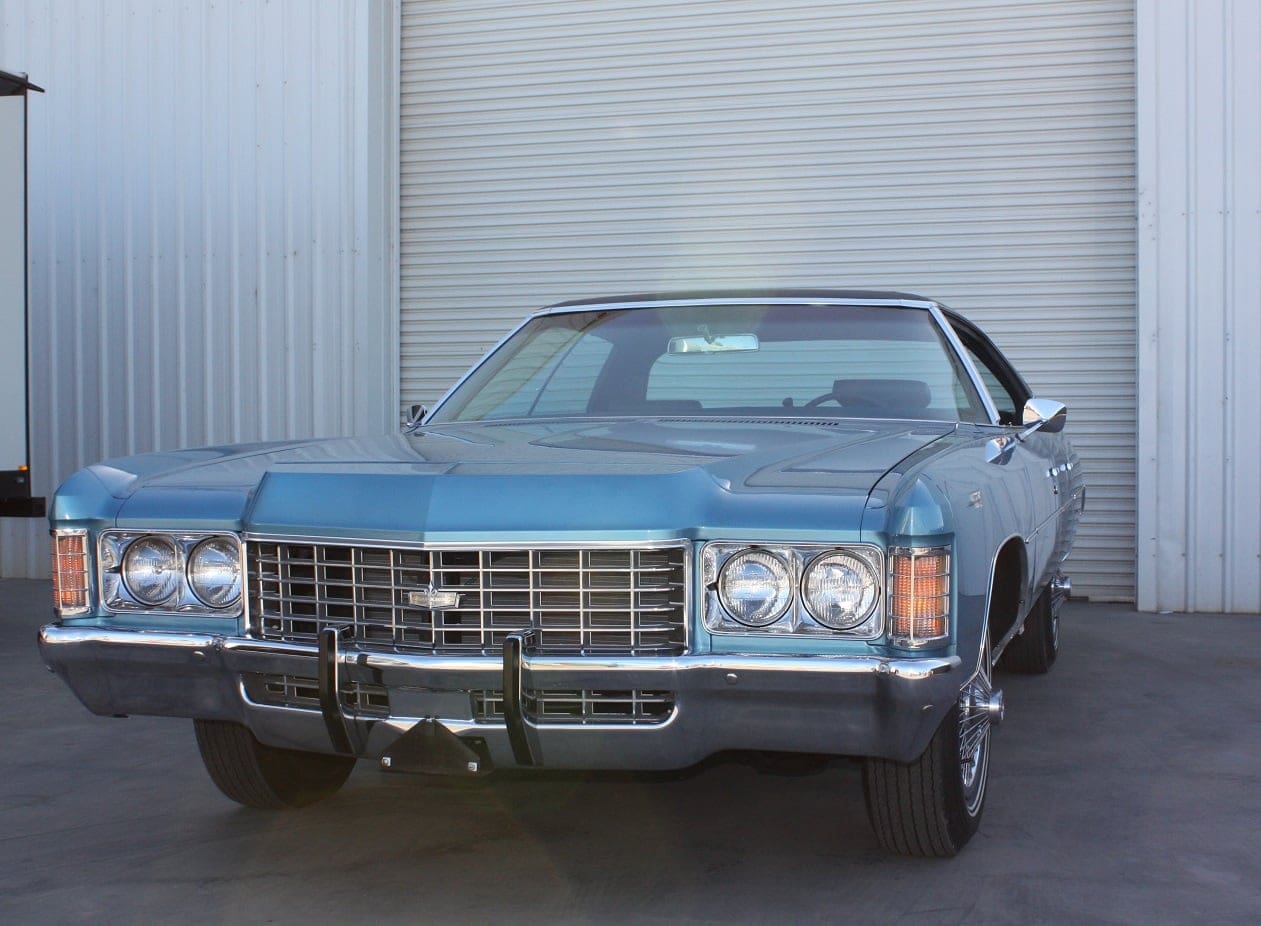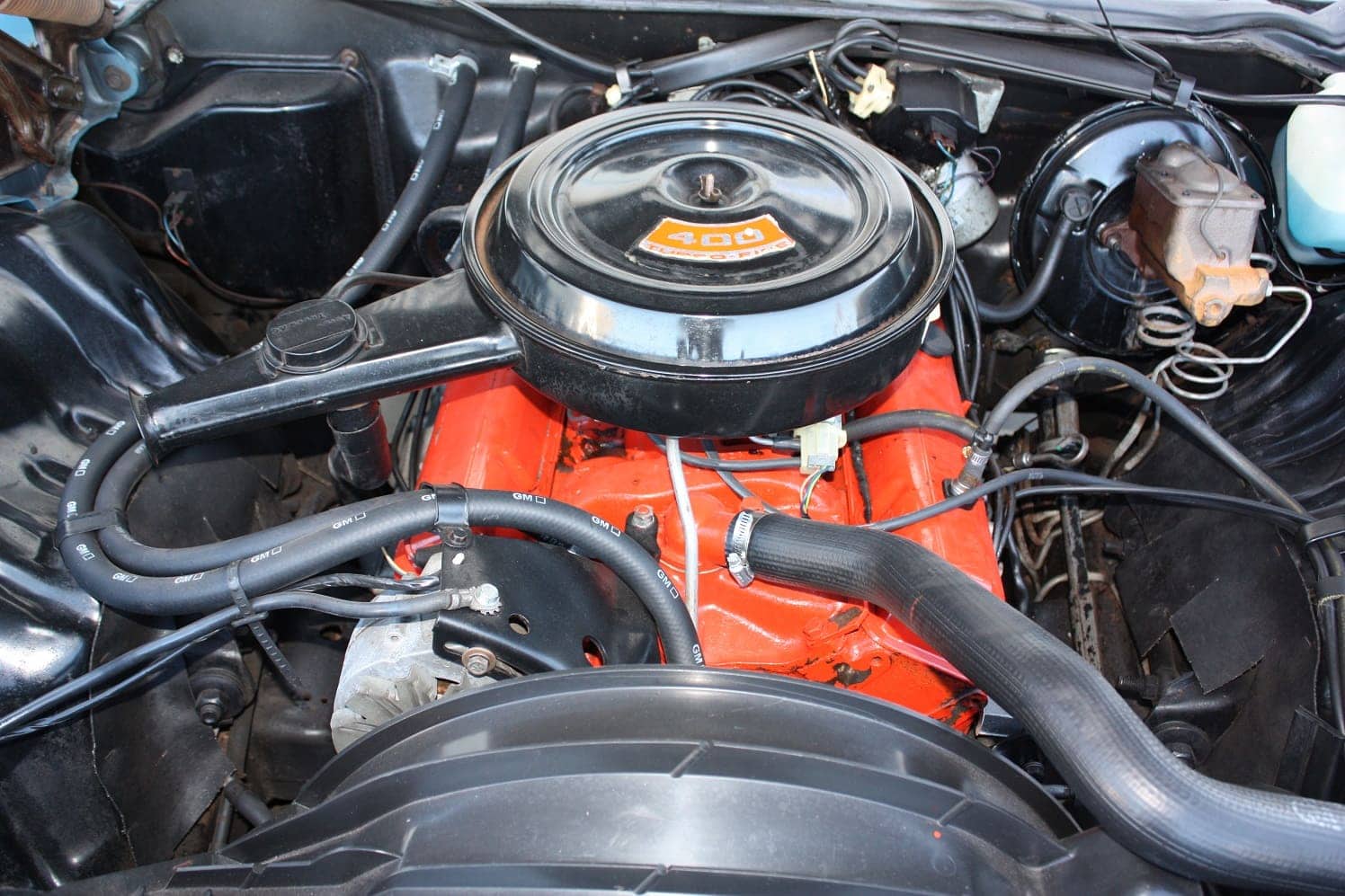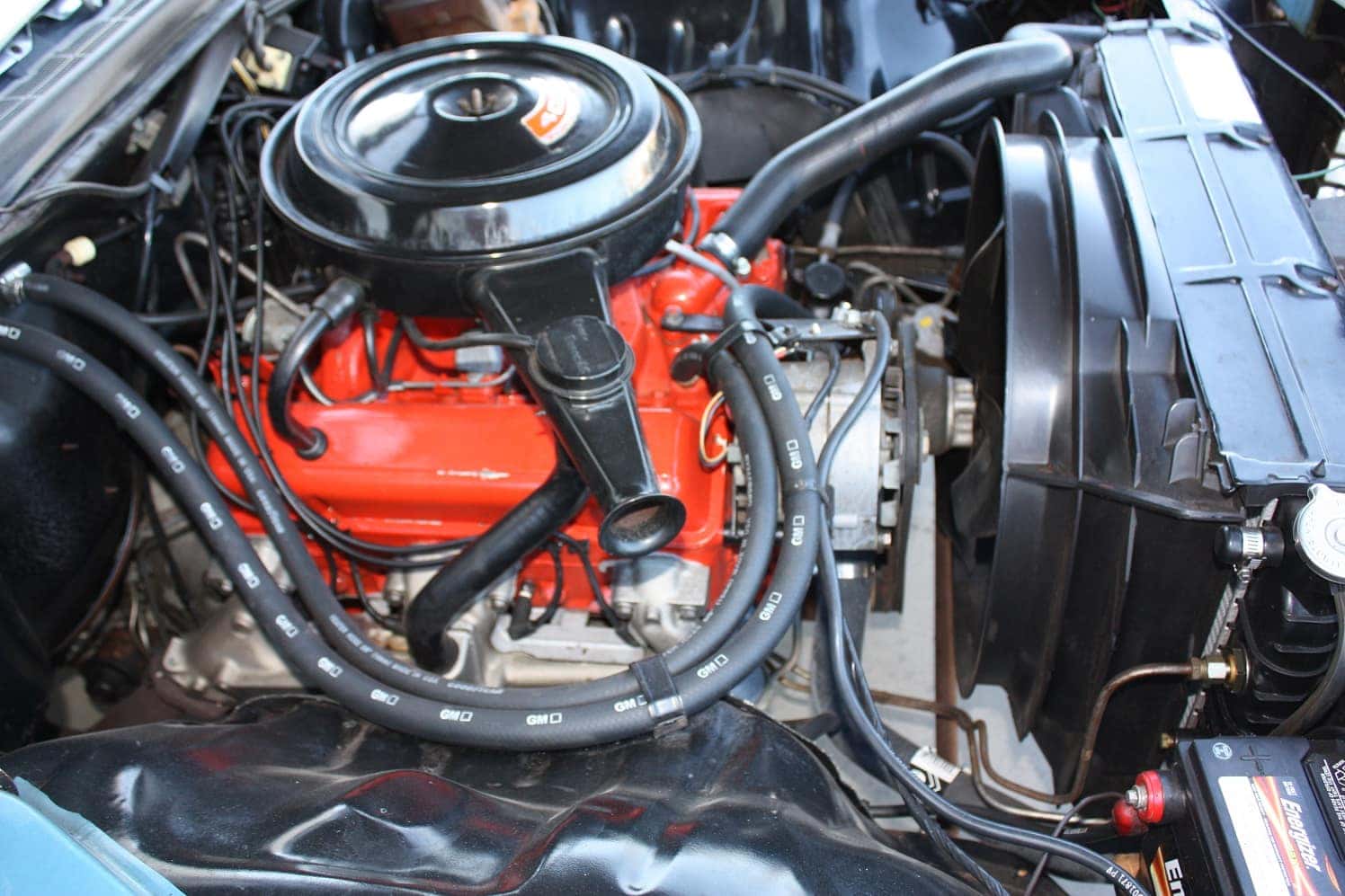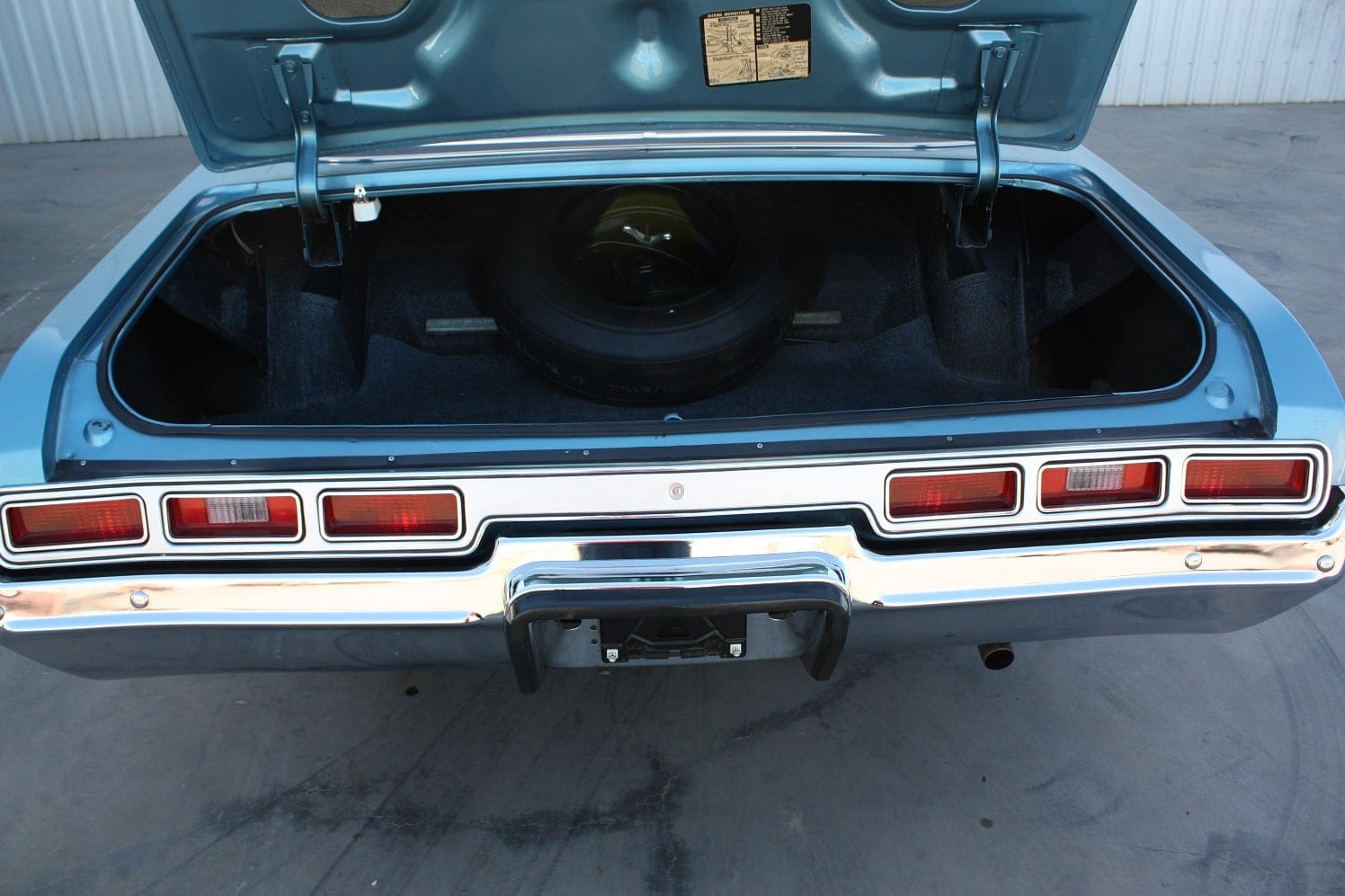 1971-Chevrolet-Caprice-blue (5)
1971-Chevrolet-Caprice-blue (11)
1971-Chevrolet-Caprice-blue (10)
1971-Chevrolet-Caprice-blue (13)
1971-Chevrolet-Caprice-blue (14)
1971-Chevrolet-Caprice-blue (1)
1971-Chevrolet-Caprice-blue (6)
1971-Chevrolet-Caprice-blue (7)
1971-Chevrolet-Caprice-blue (4)
1971-Chevrolet-Caprice-blue (16)
1971-Chevrolet-Caprice-blue (8)
1971-Chevrolet-Caprice-blue (9)
1971-Chevrolet-Caprice-blue (15)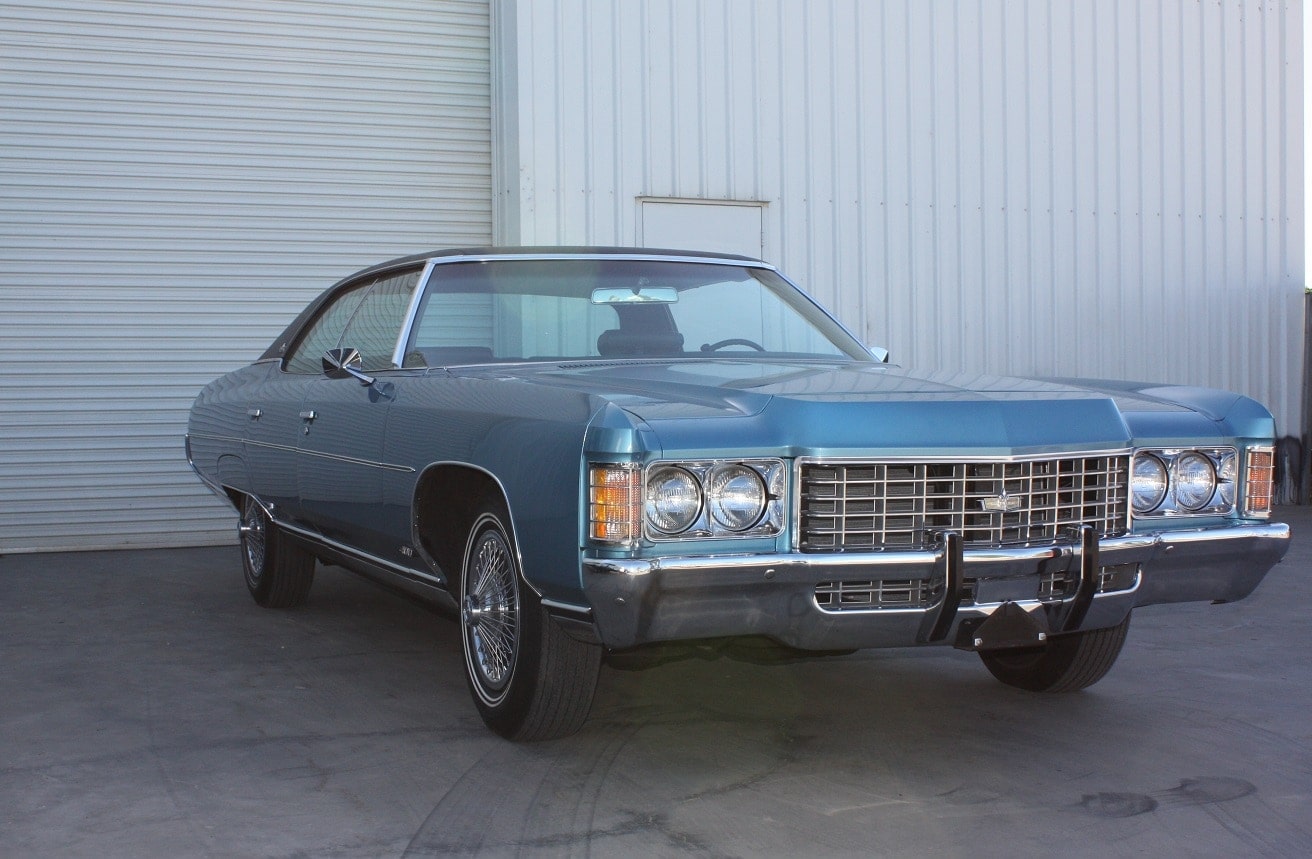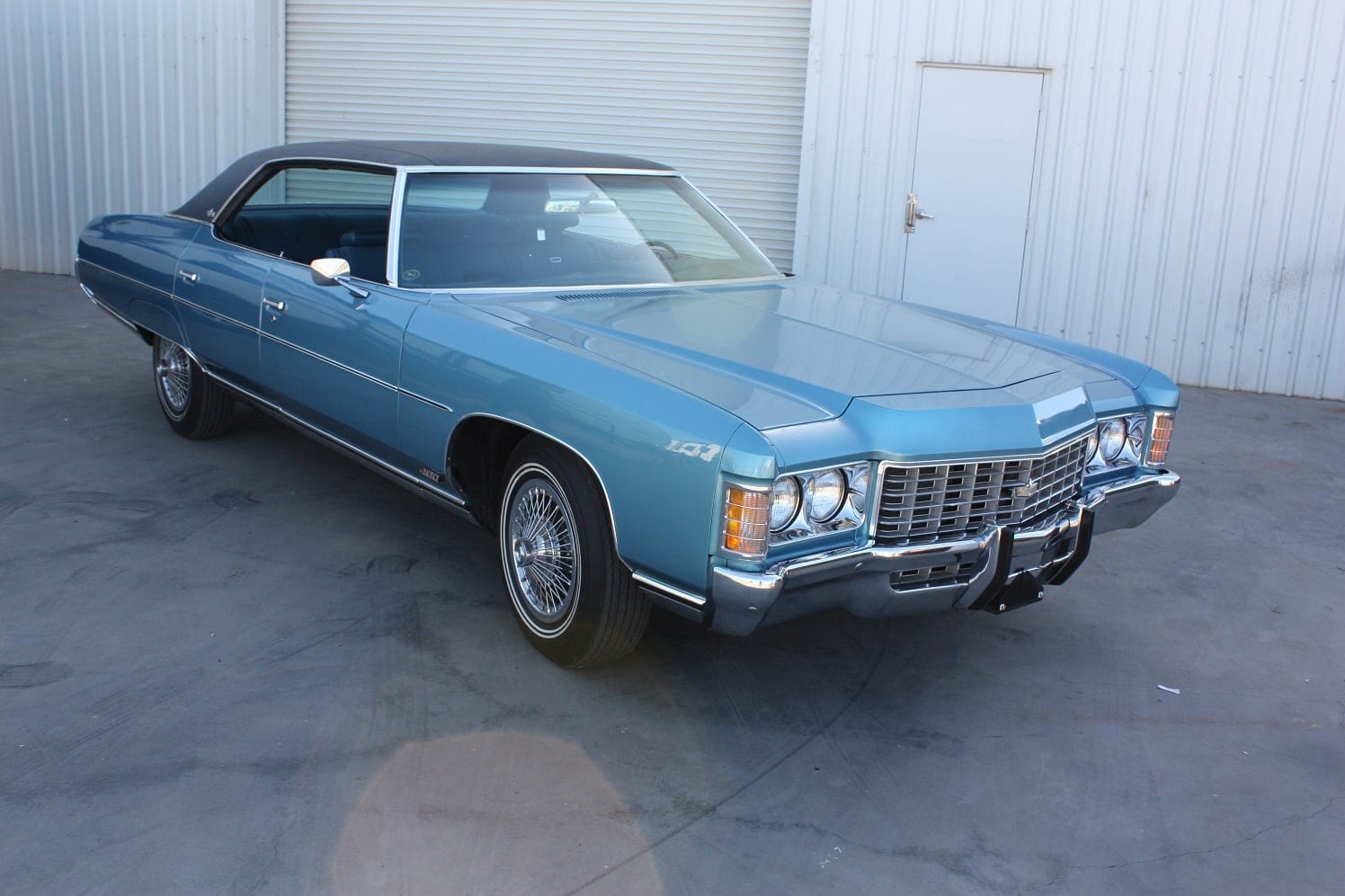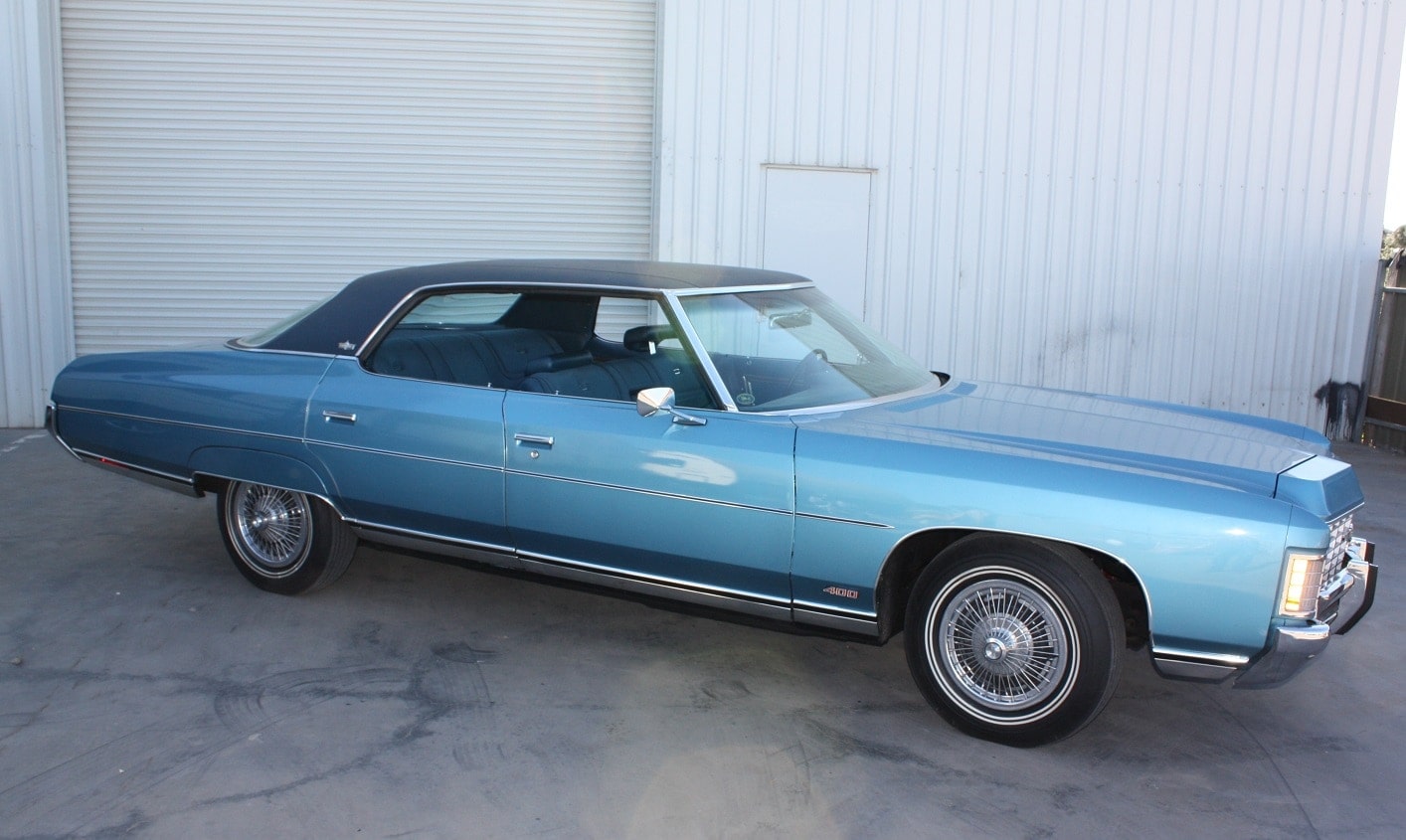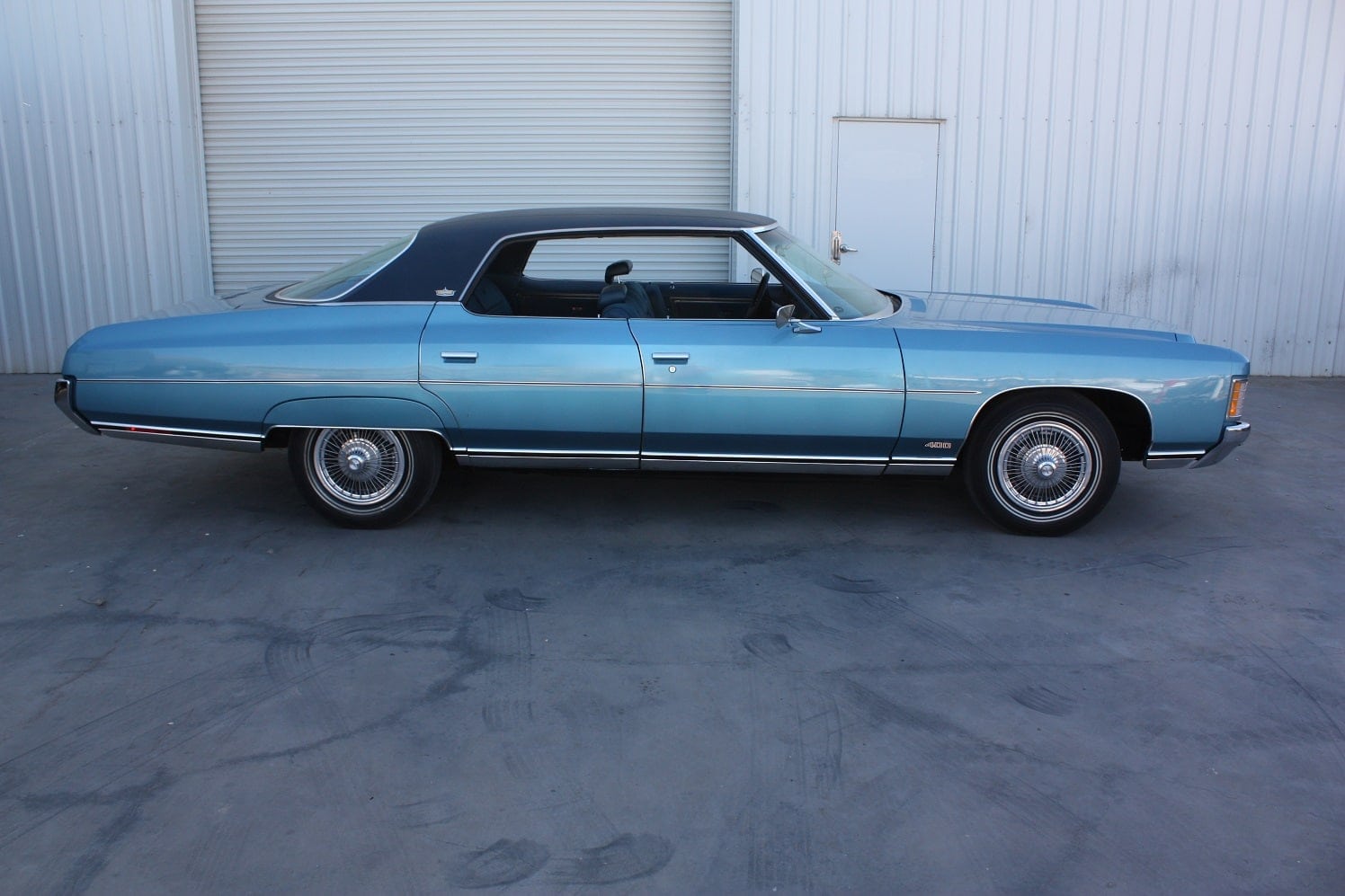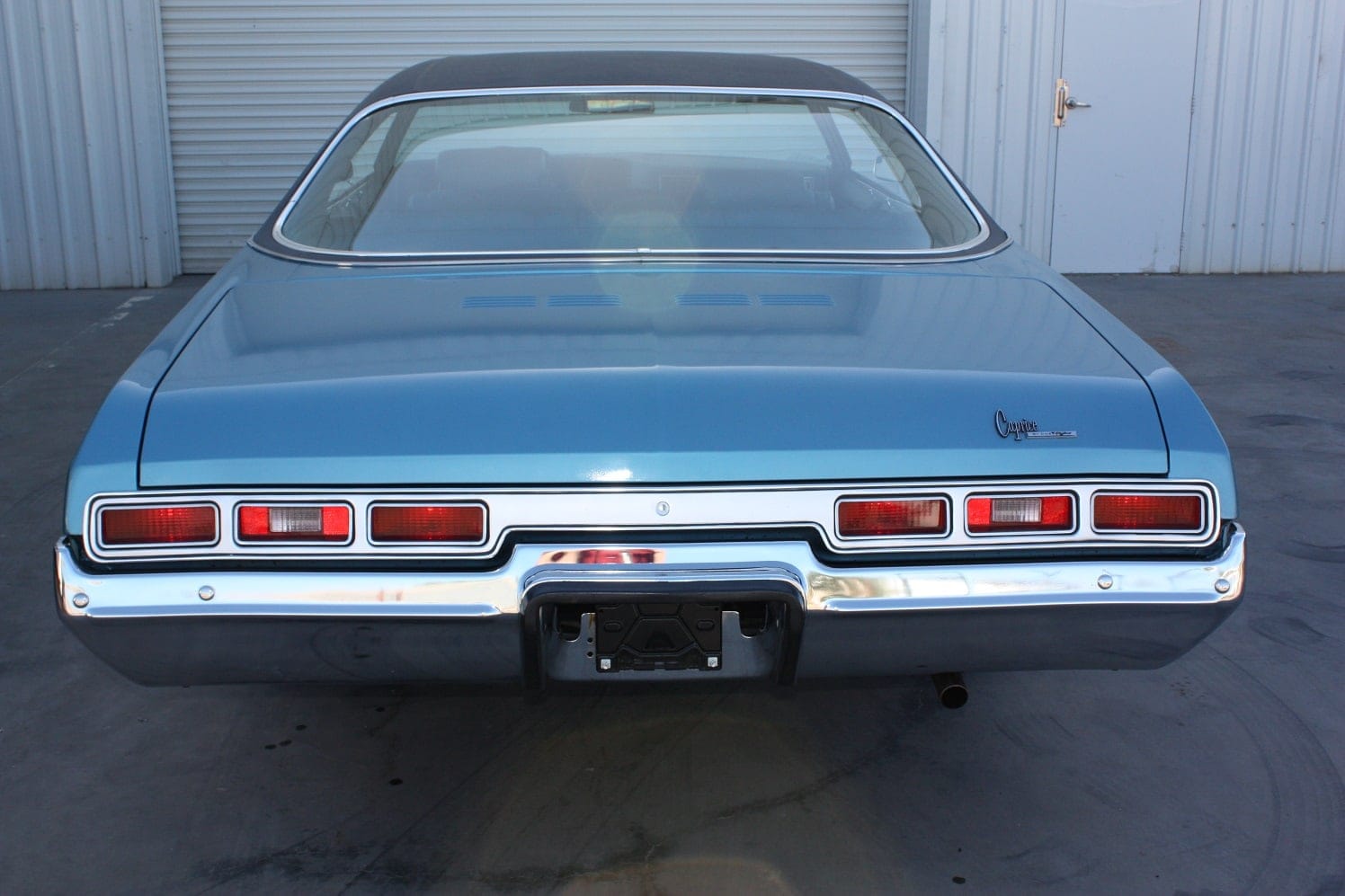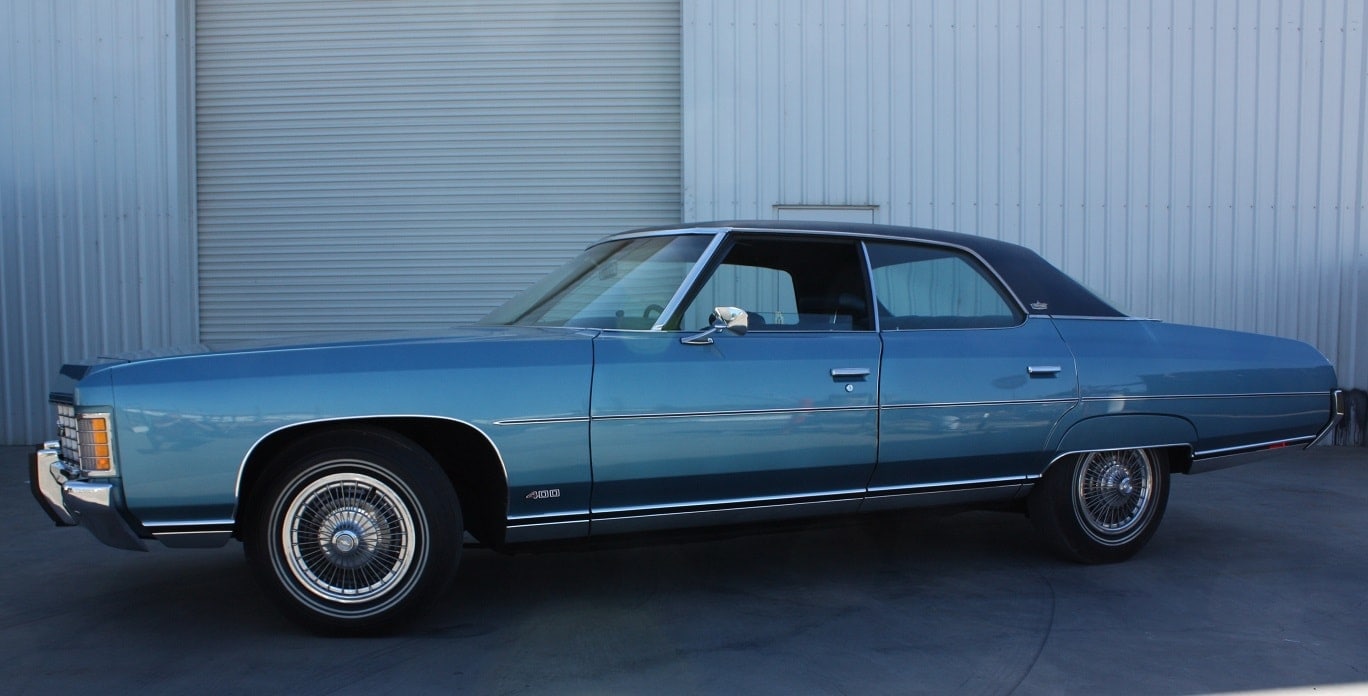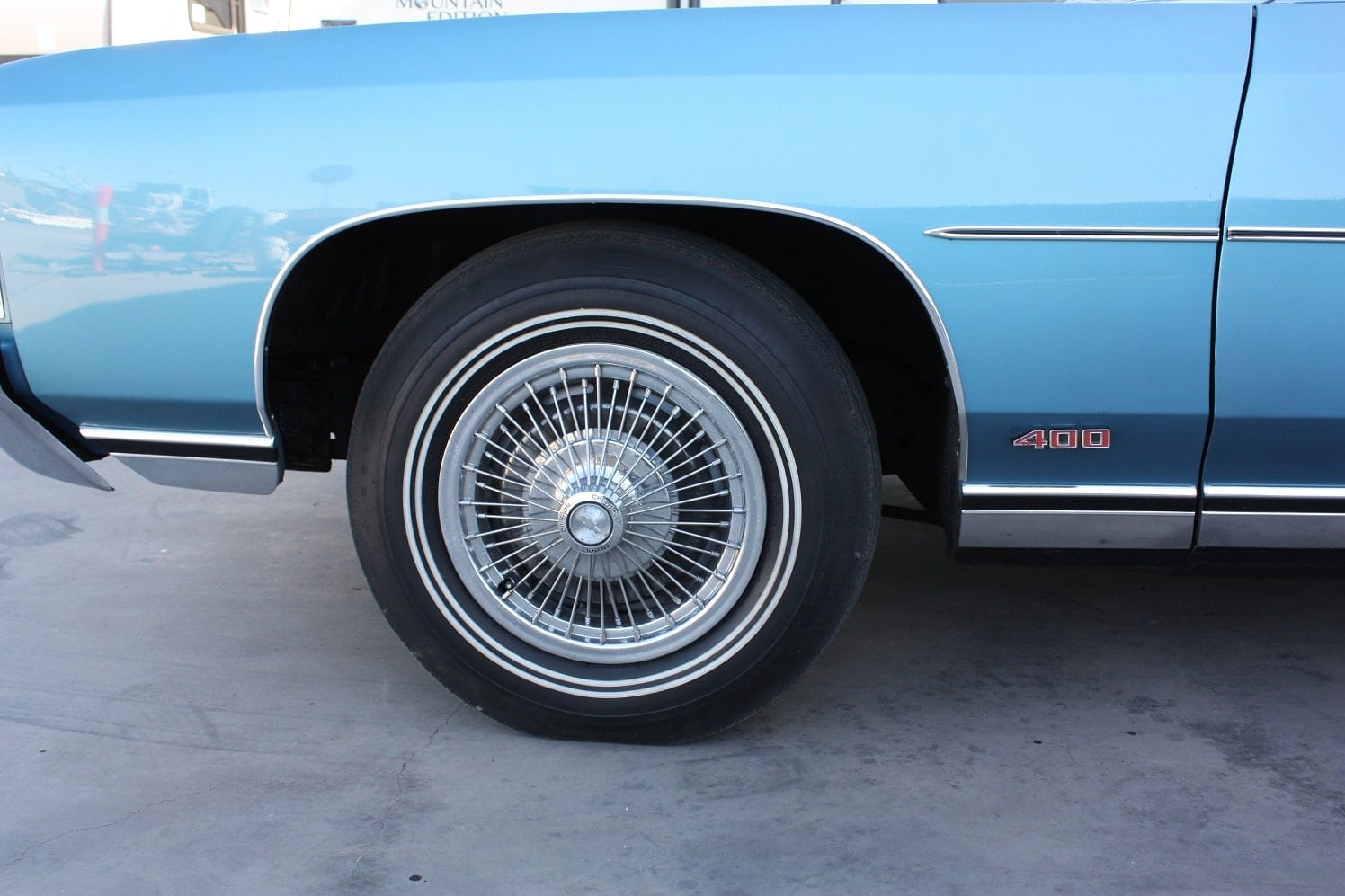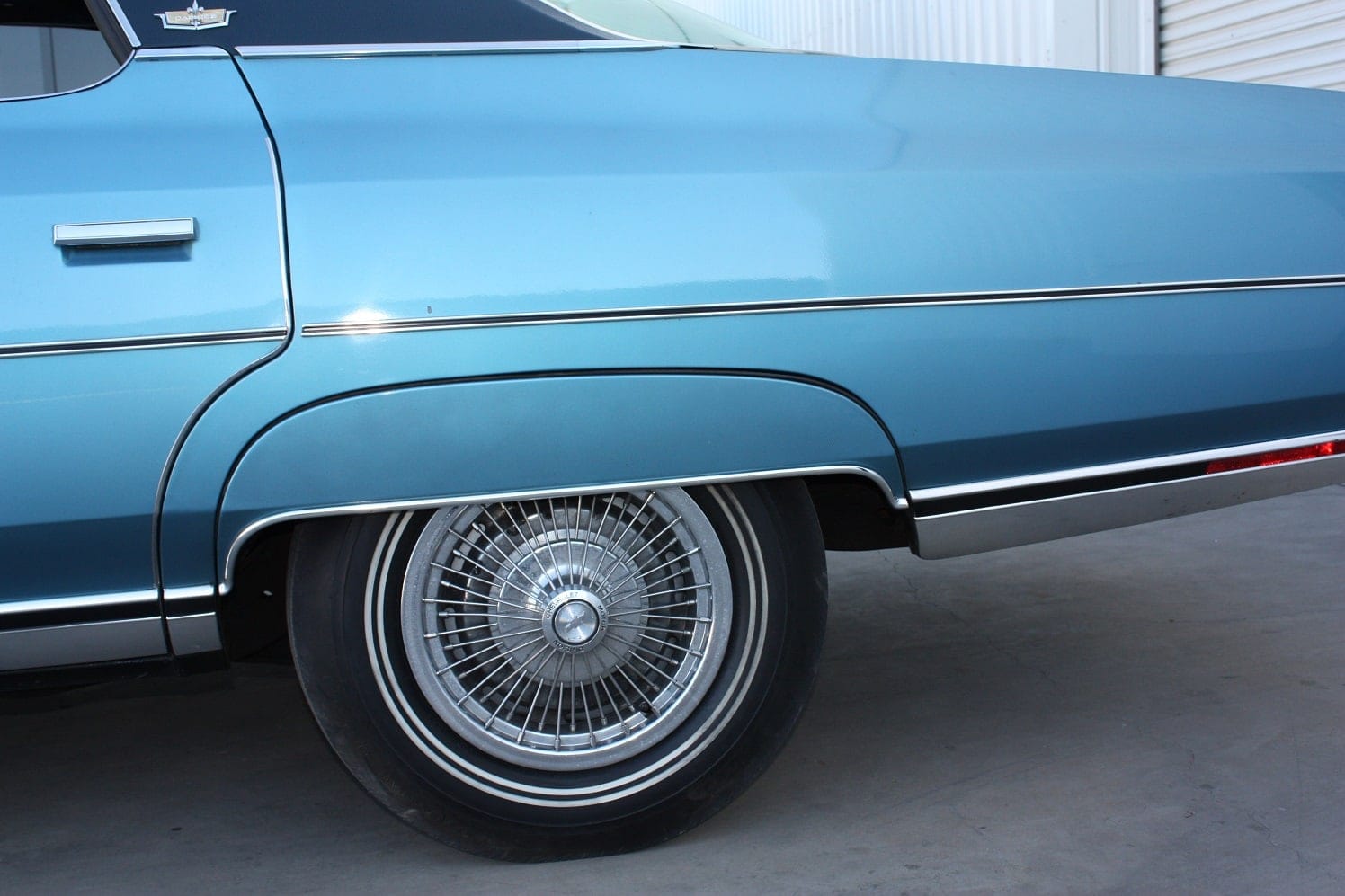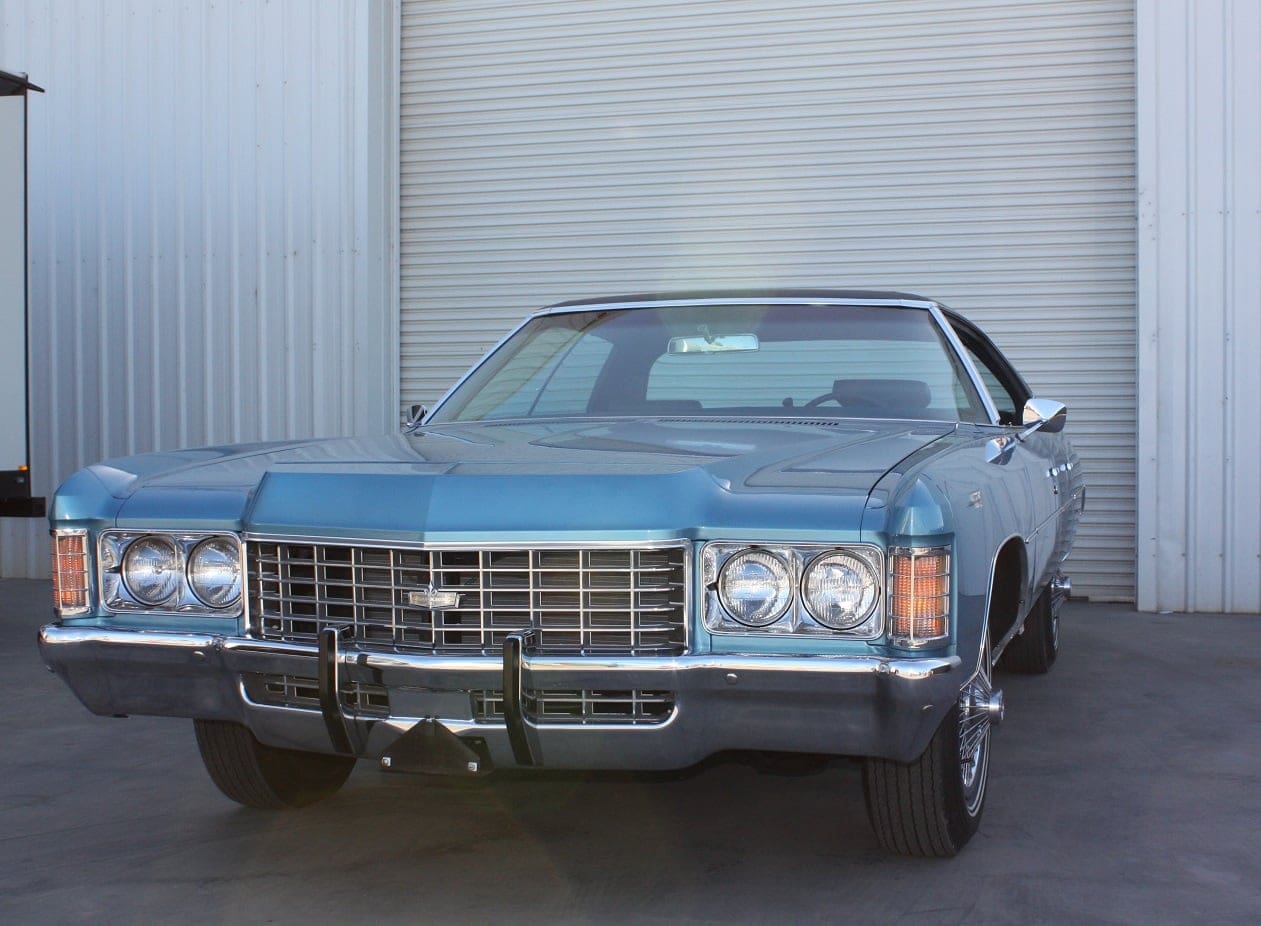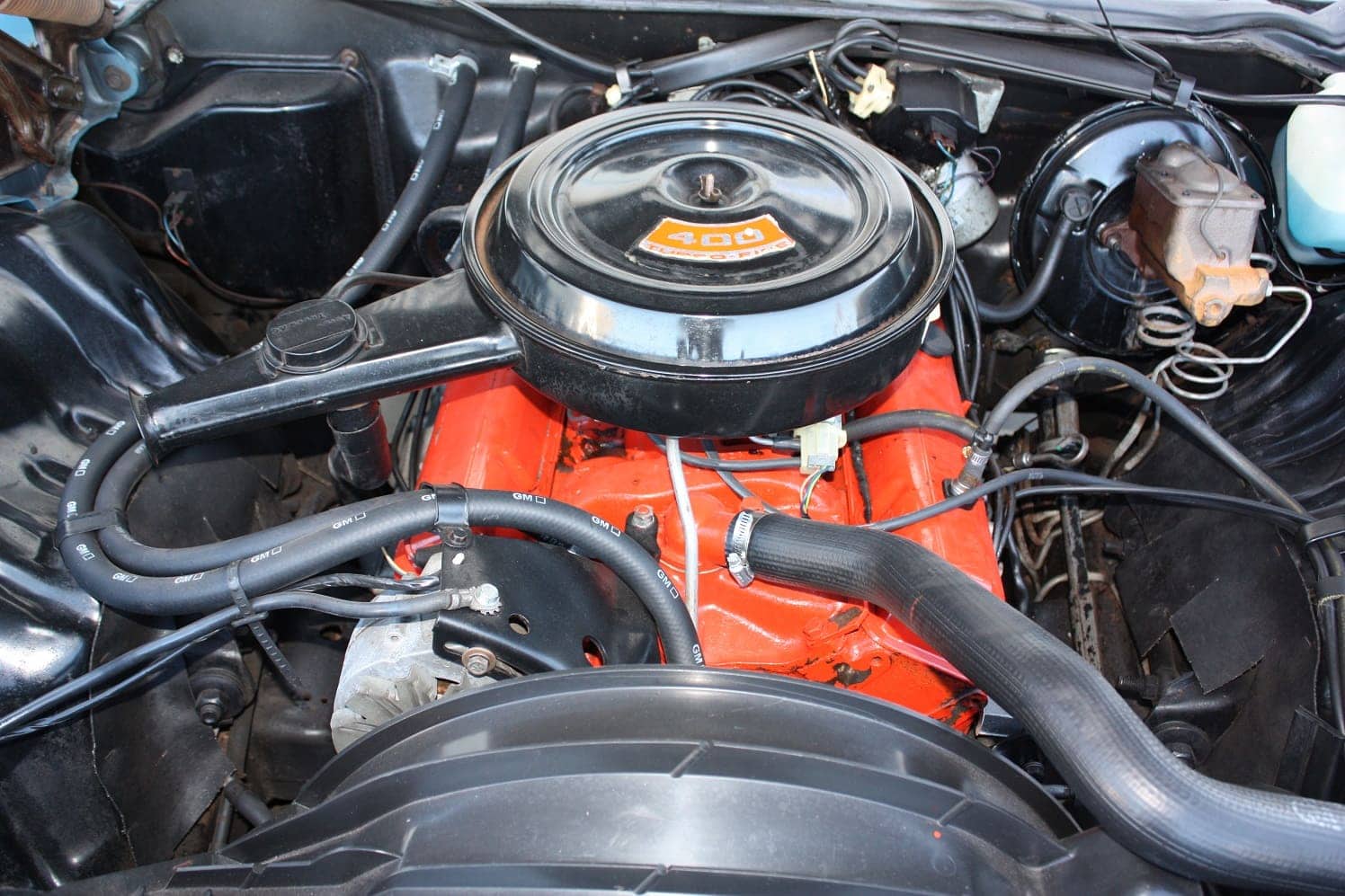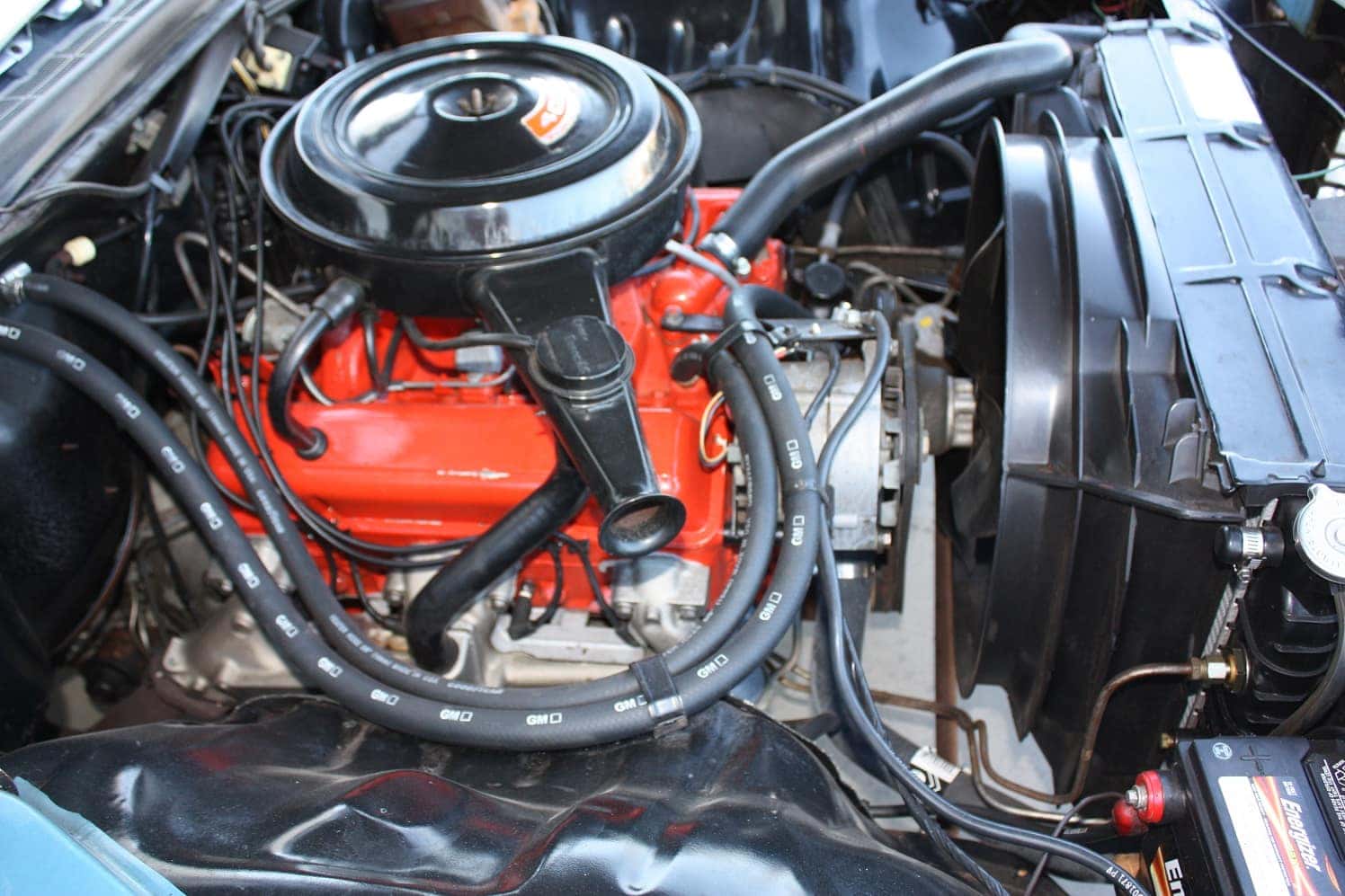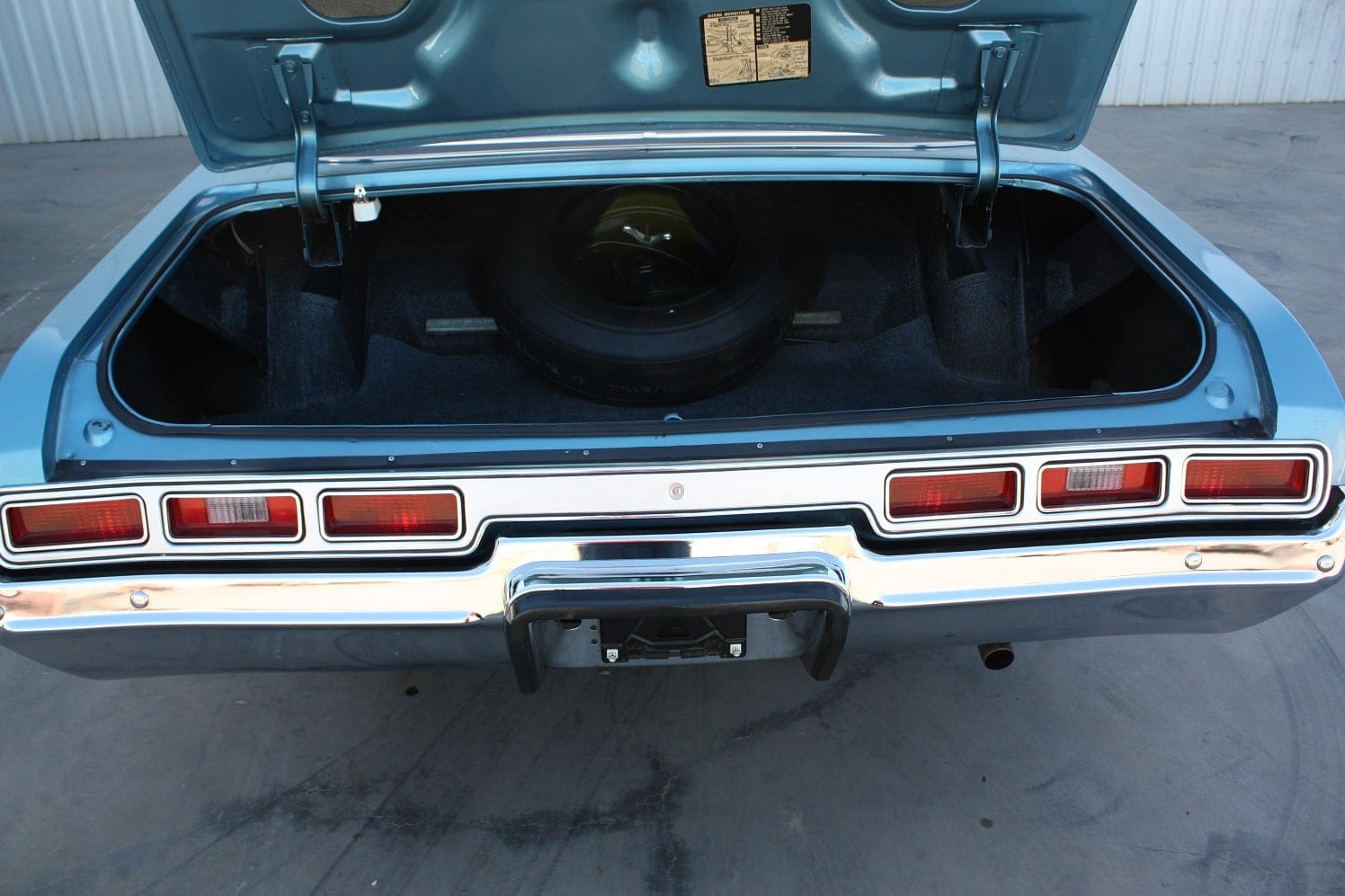 Year: 1971
Make: Chevrolet
Model: Caprice
Engine: 400ci V8
Price: $39,850
If you ever wanted to buy a new Limo in the seventies but didn't, here's your chance now.
This 1971 Chevrolet Caprice has only travelled 7,350 miles.
As you would expect of a car with such low mileage, everything on it is as new.
Presented in original Ascot Blue with Black Vinyl roof.
Wire Wheel covers.
Paint is very good and interior is untouched.
Spare tyre is original.
This classic comes with a 400ci Turbo-Jet V8 fitted to a Hydra-Matic 3 speed auto.
It looks, runs and drives as new.