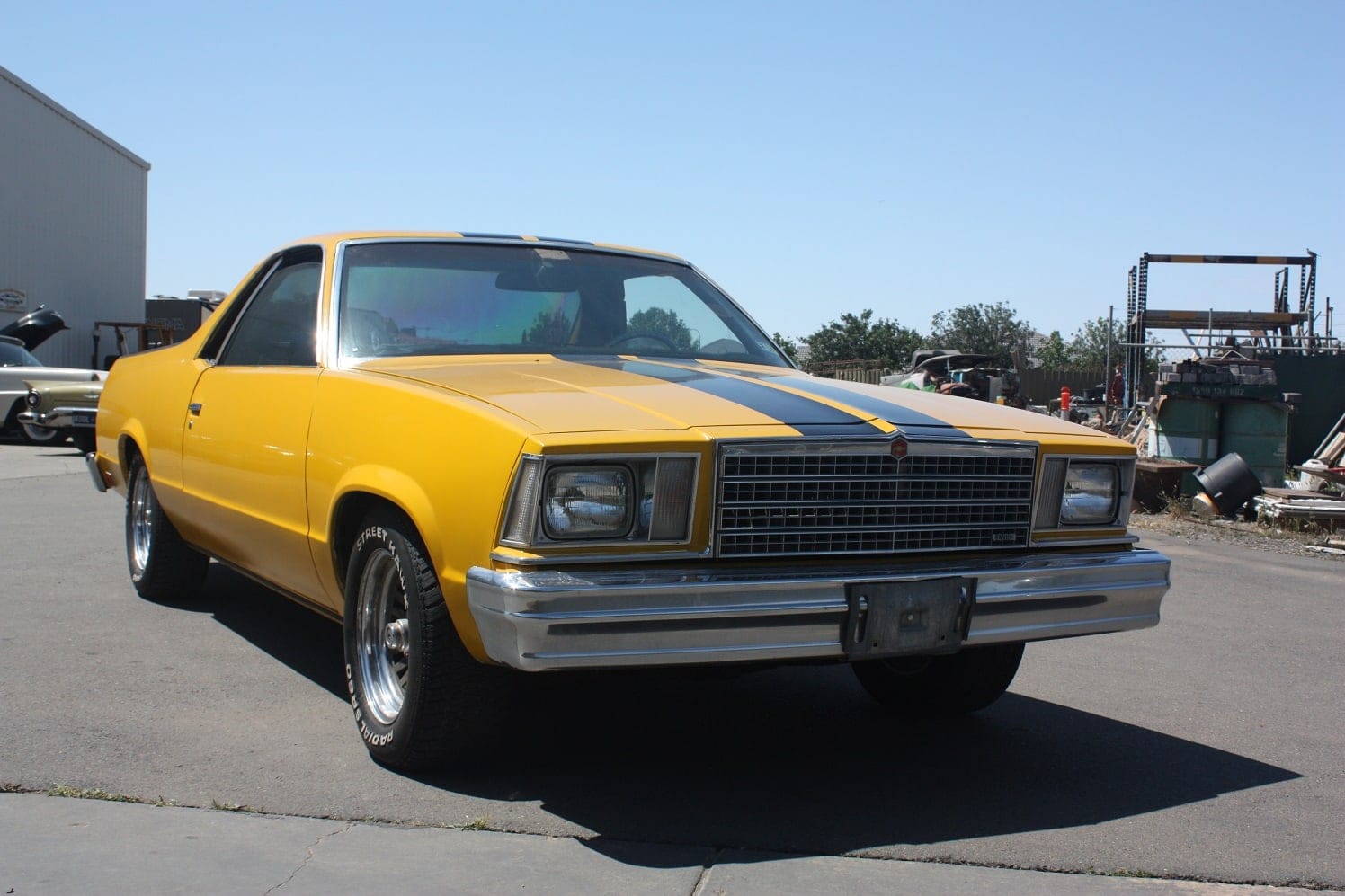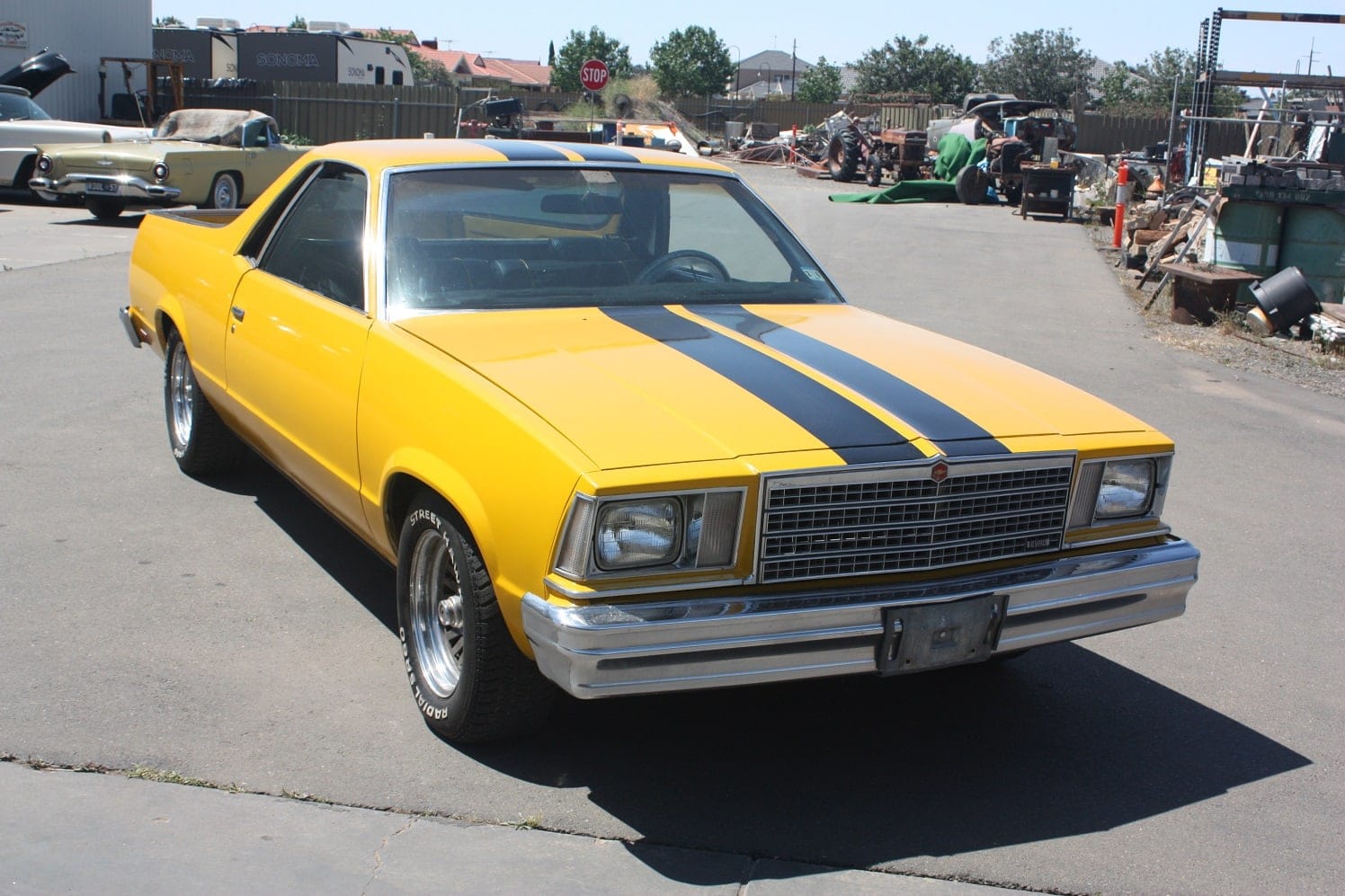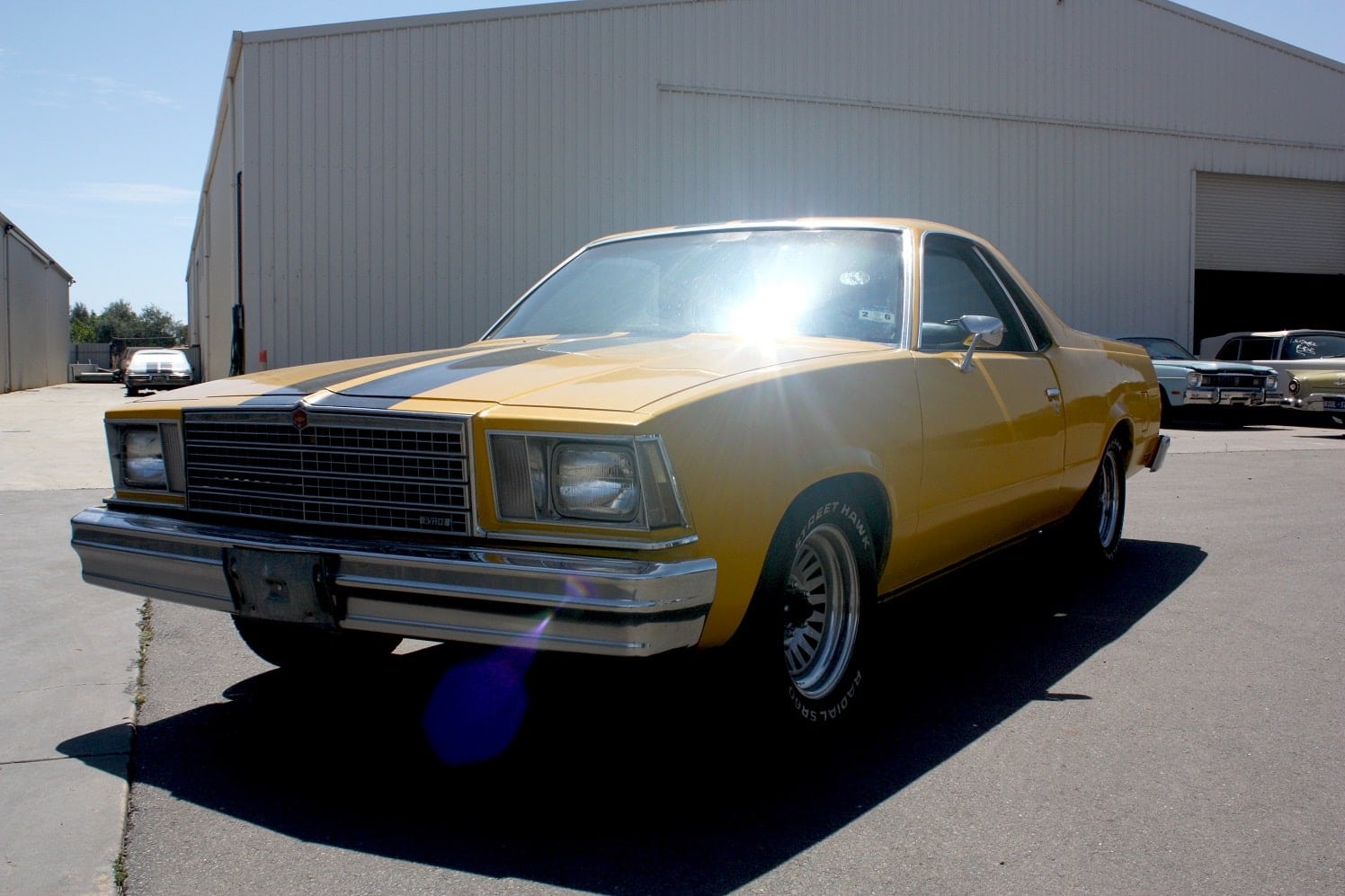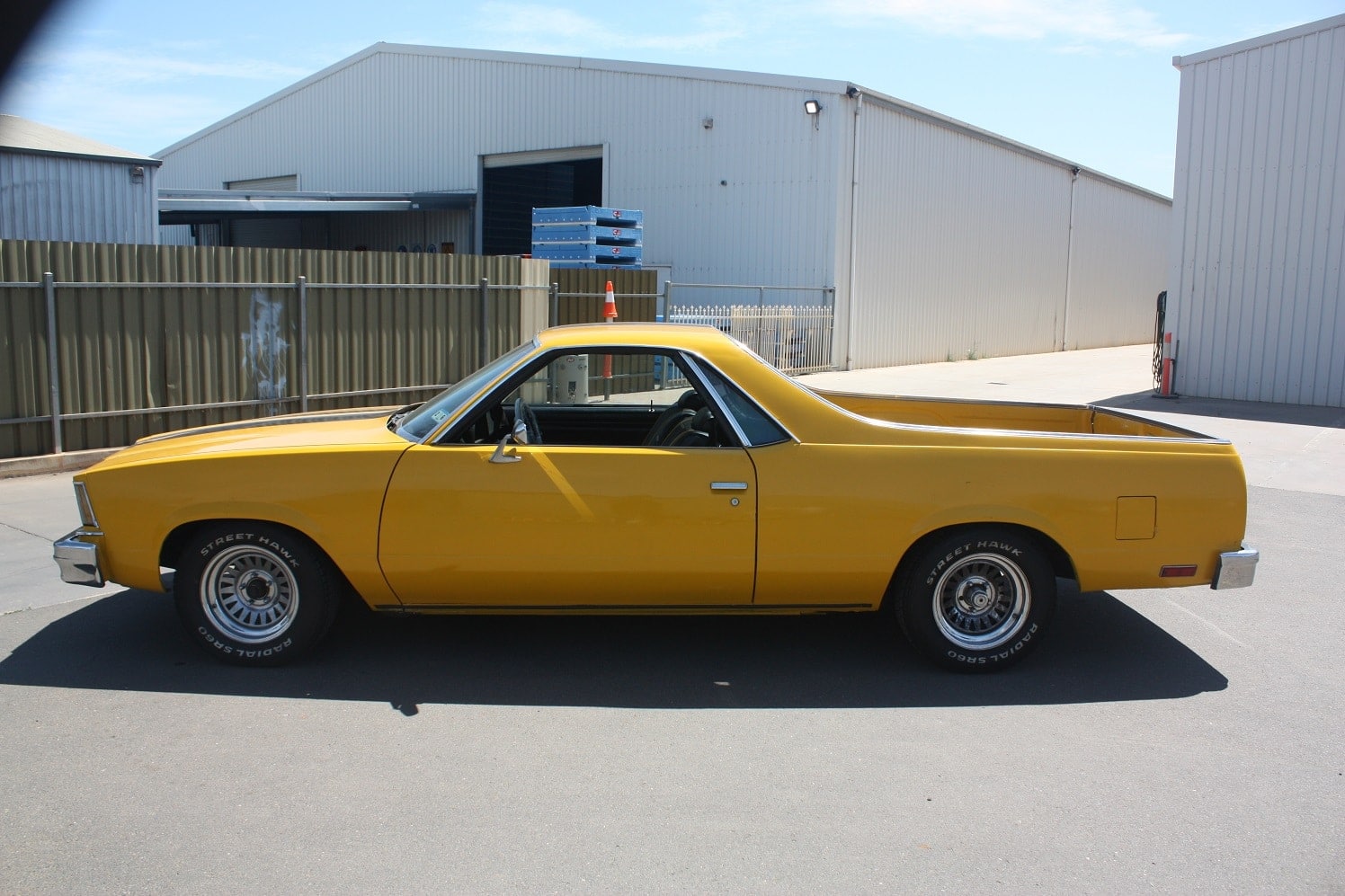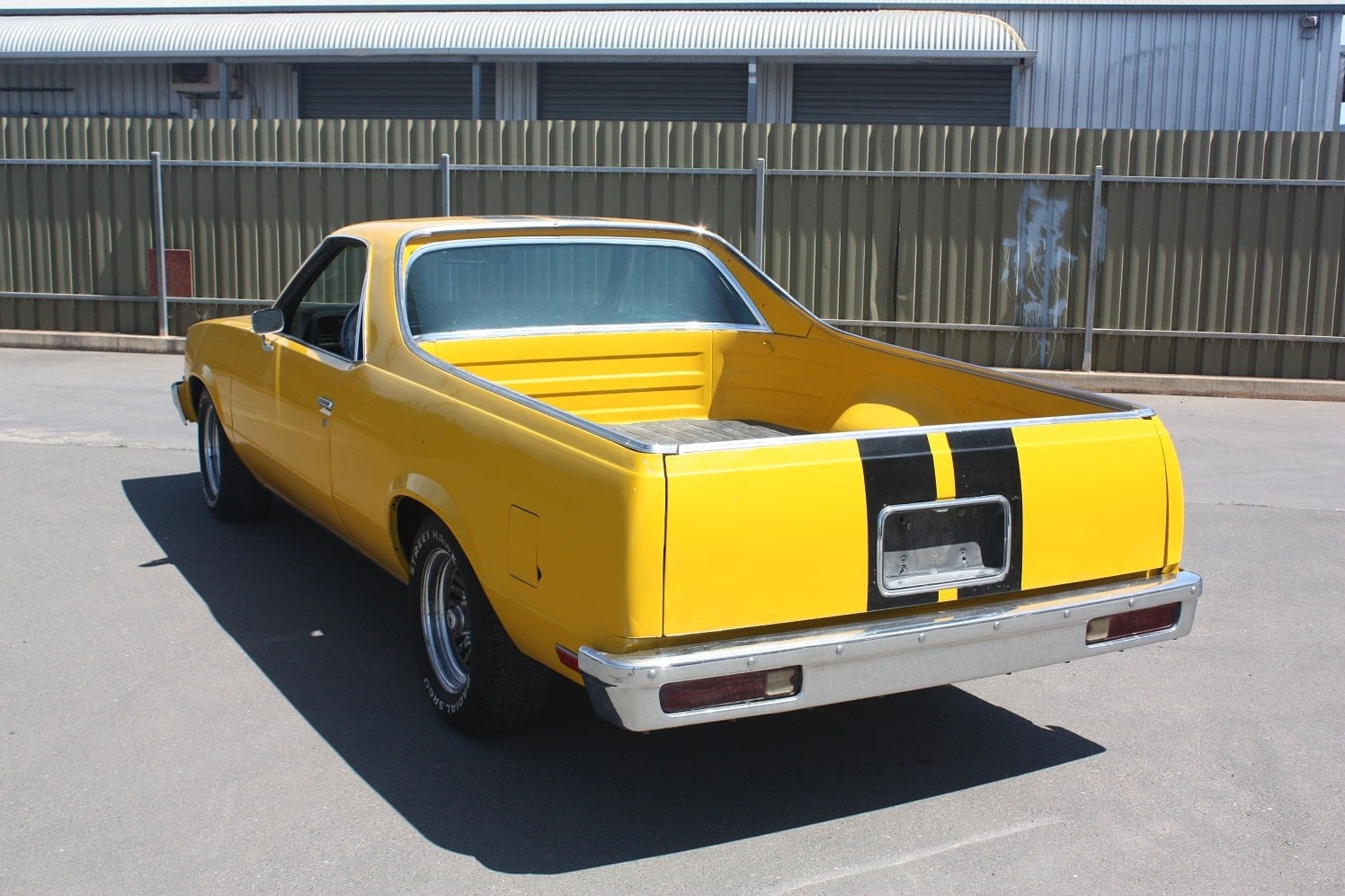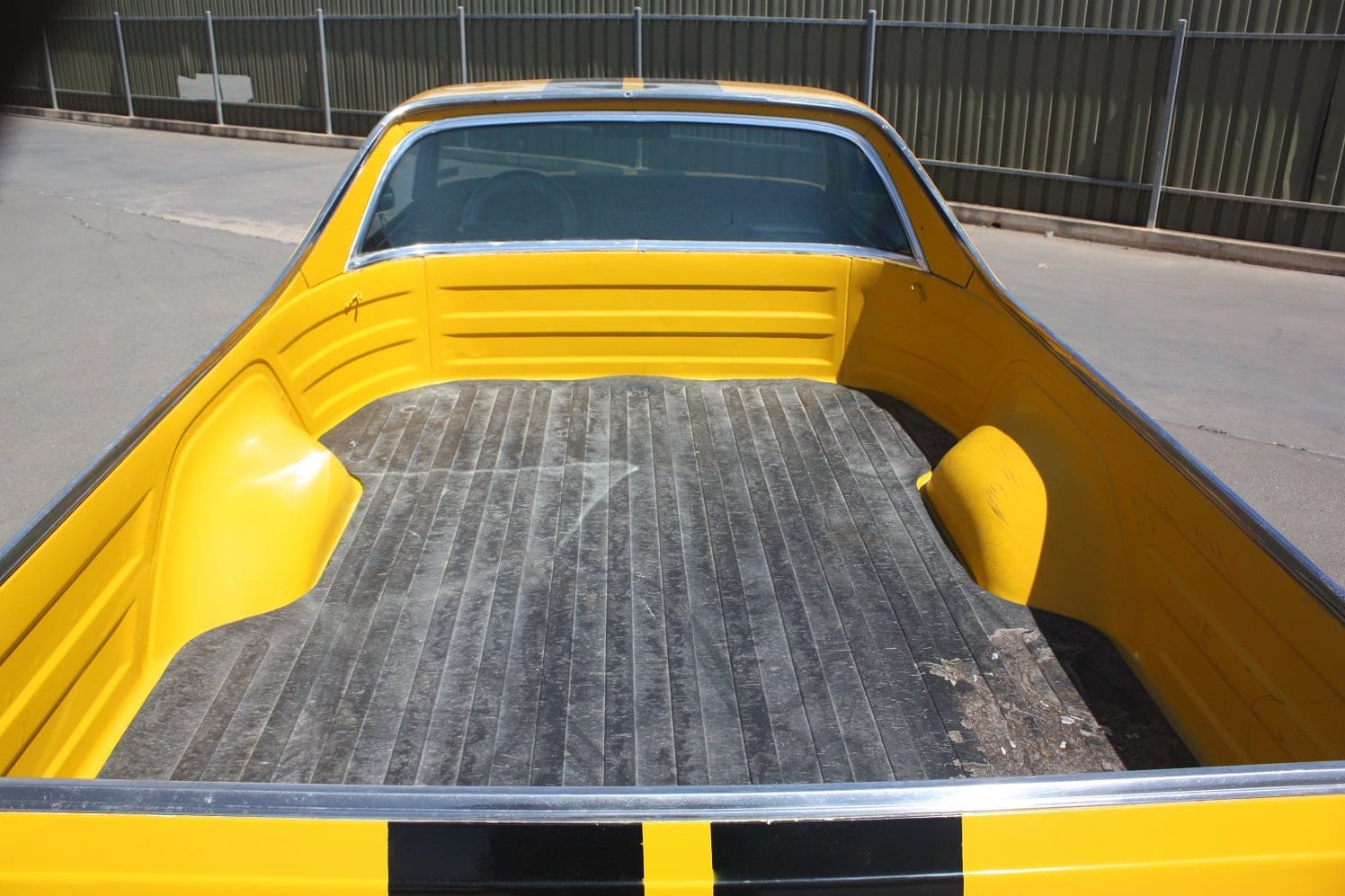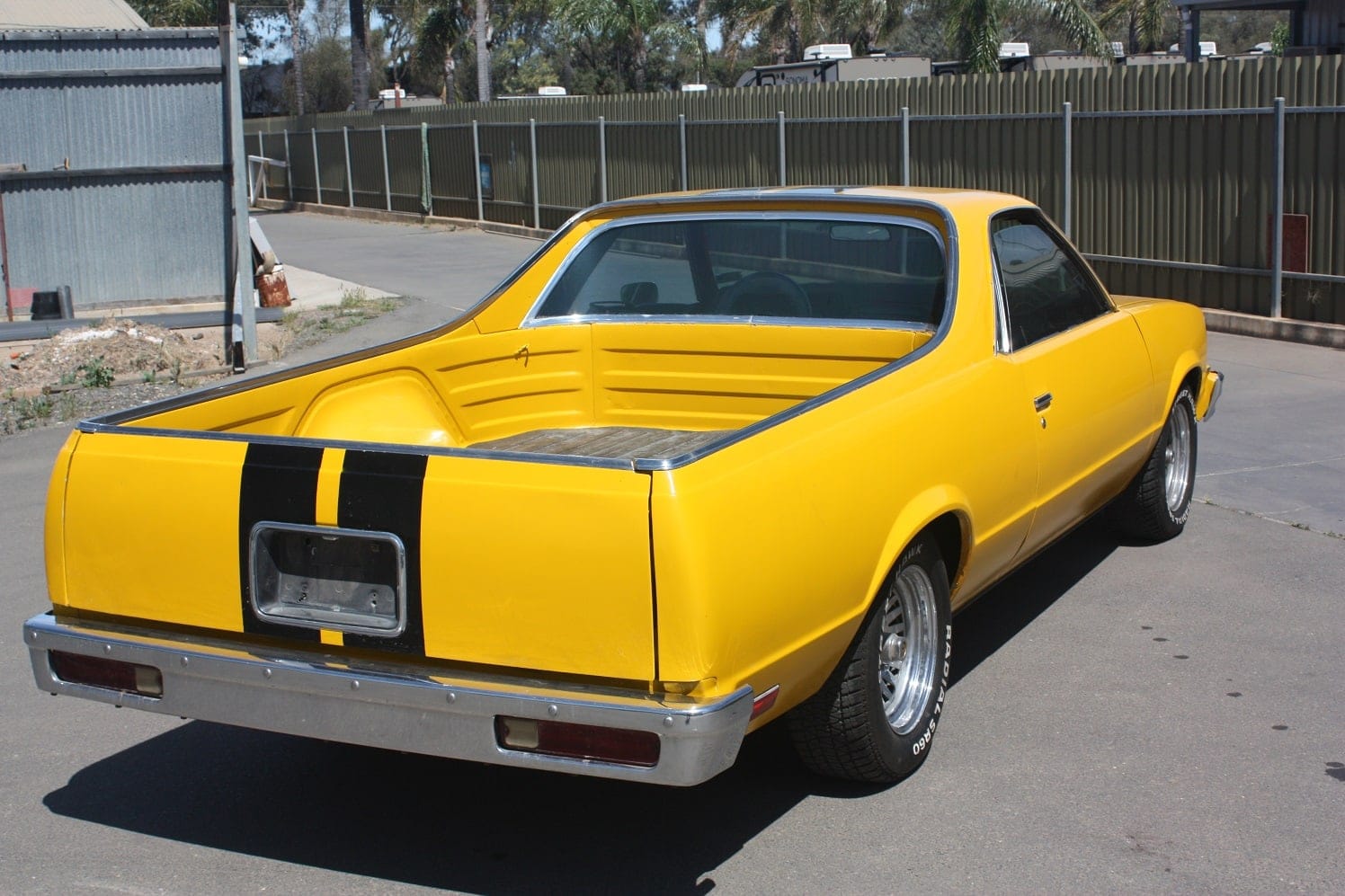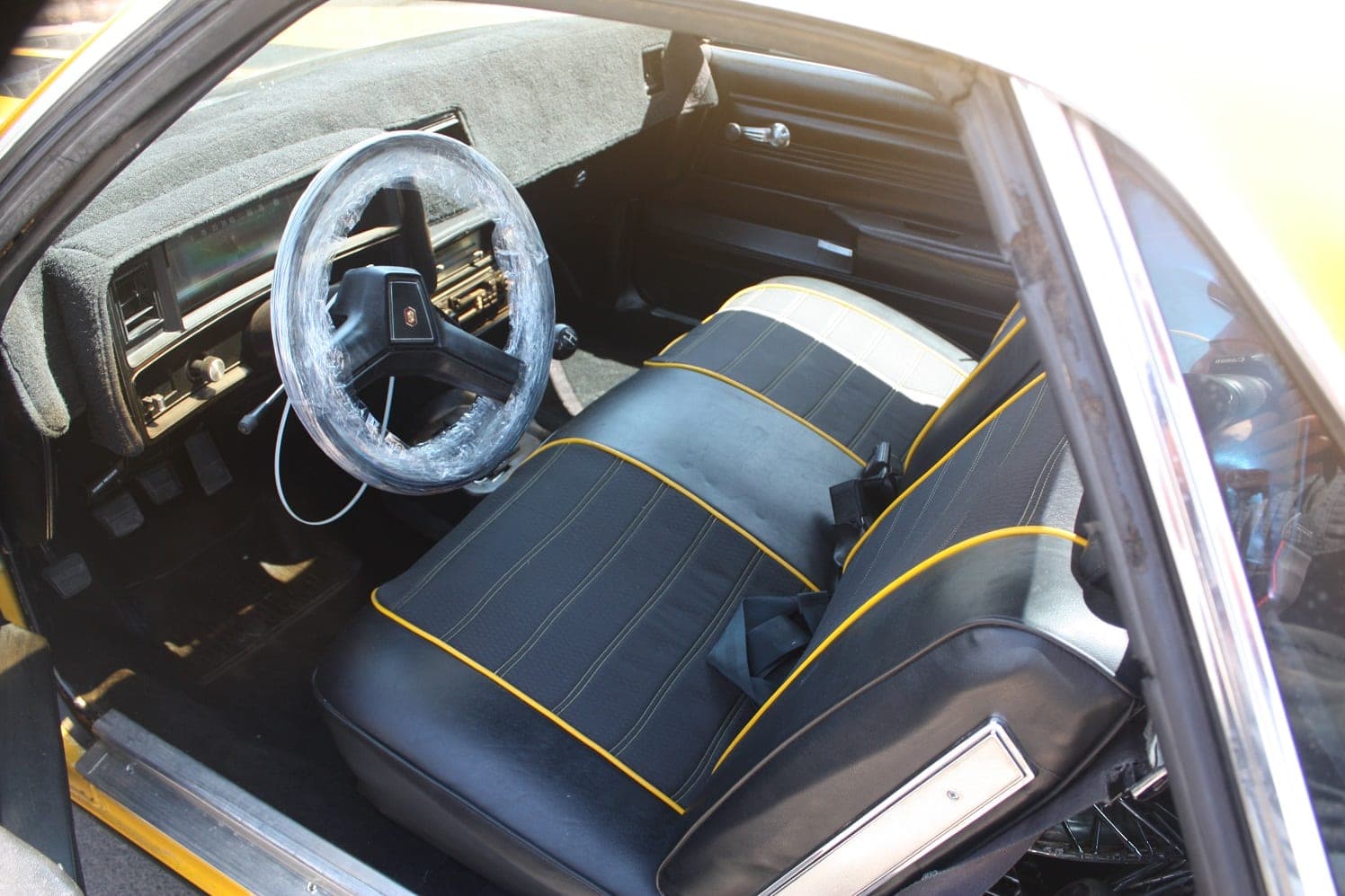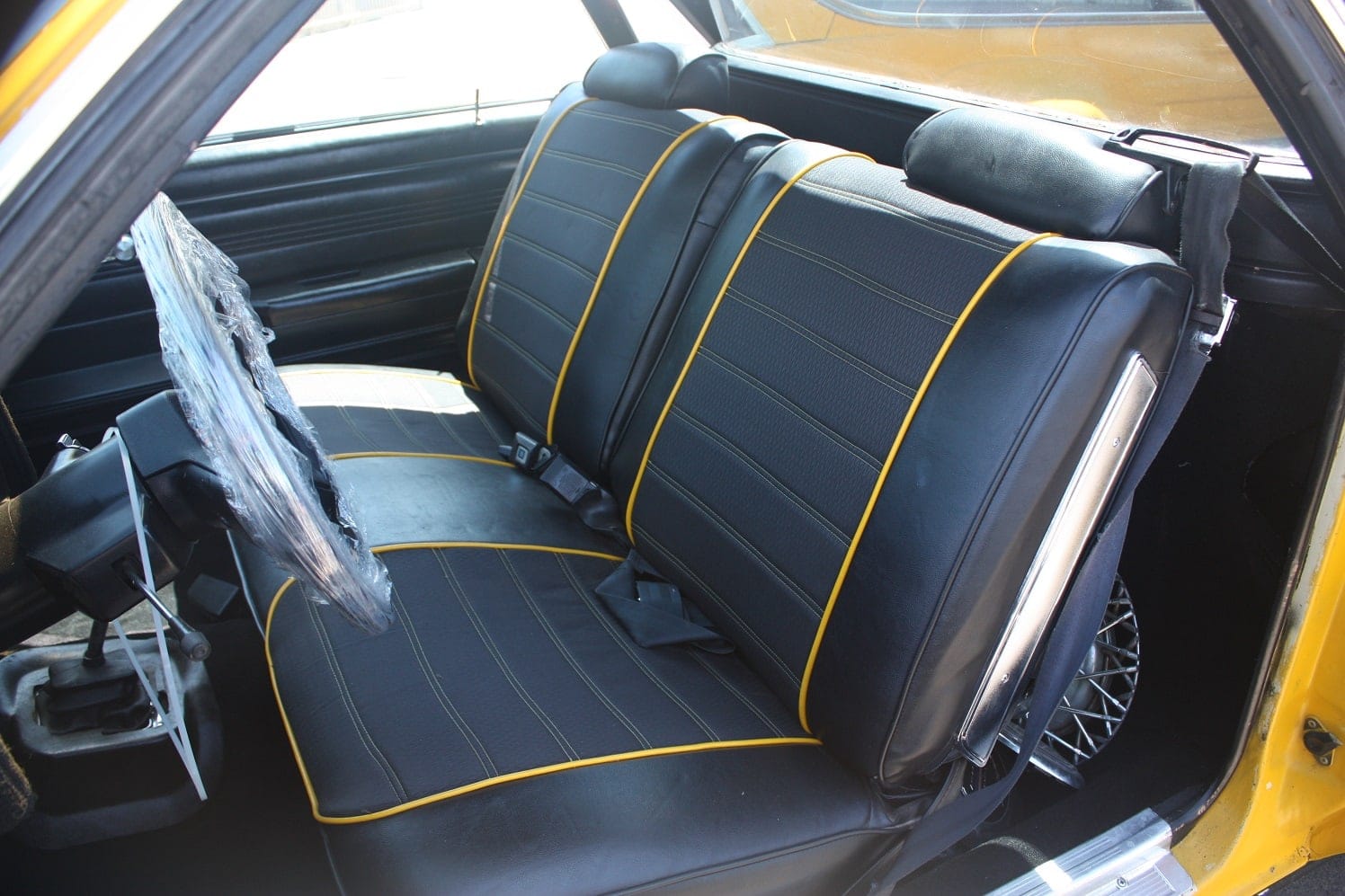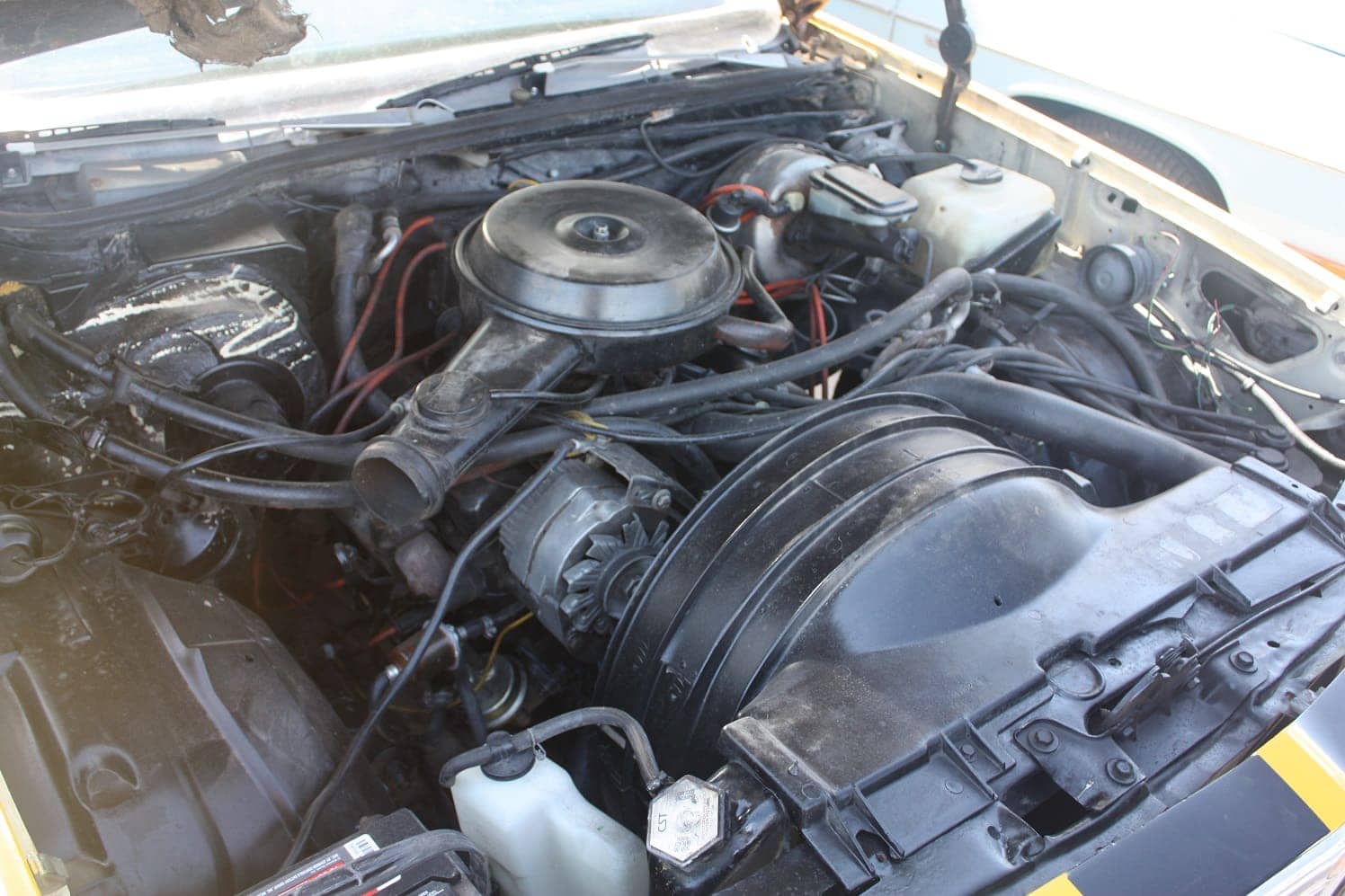 1979-Chevrolet-El-Camino-yellow (1)
1979-Chevrolet-El-Camino-yellow (2)
1979-Chevrolet-El-Camino-yellow (3)
1979-Chevrolet-El-Camino-yellow (4)
1979-Chevrolet-El-Camino-yellow (5)
1979-Chevrolet-El-Camino-yellow (9)
1979-Chevrolet-El-Camino-yellow (6)
1979-Chevrolet-El-Camino-yellow (10)
1979-Chevrolet-El-Camino-yellow (11)
1979-Chevrolet-El-Camino-yellow (12)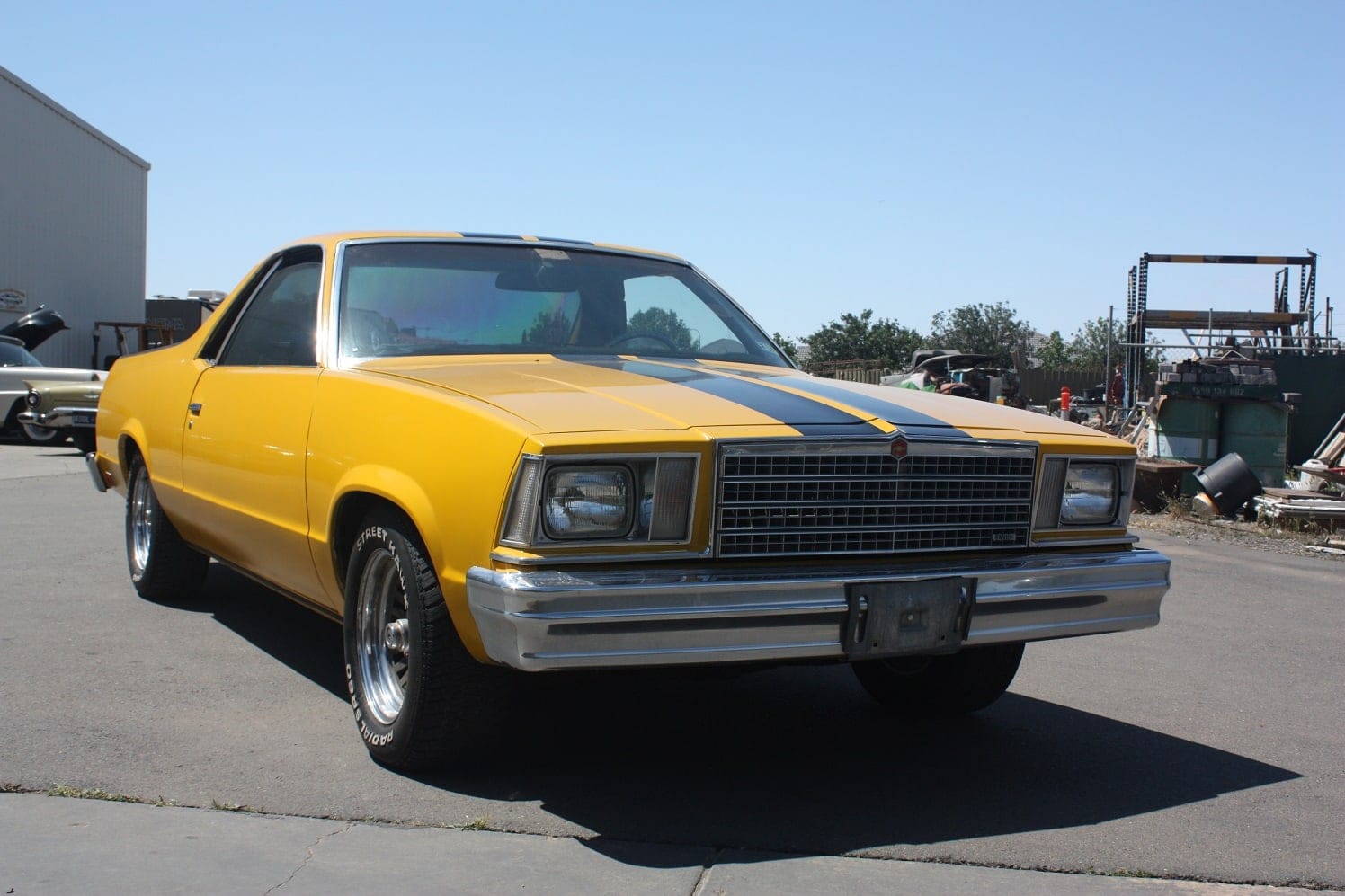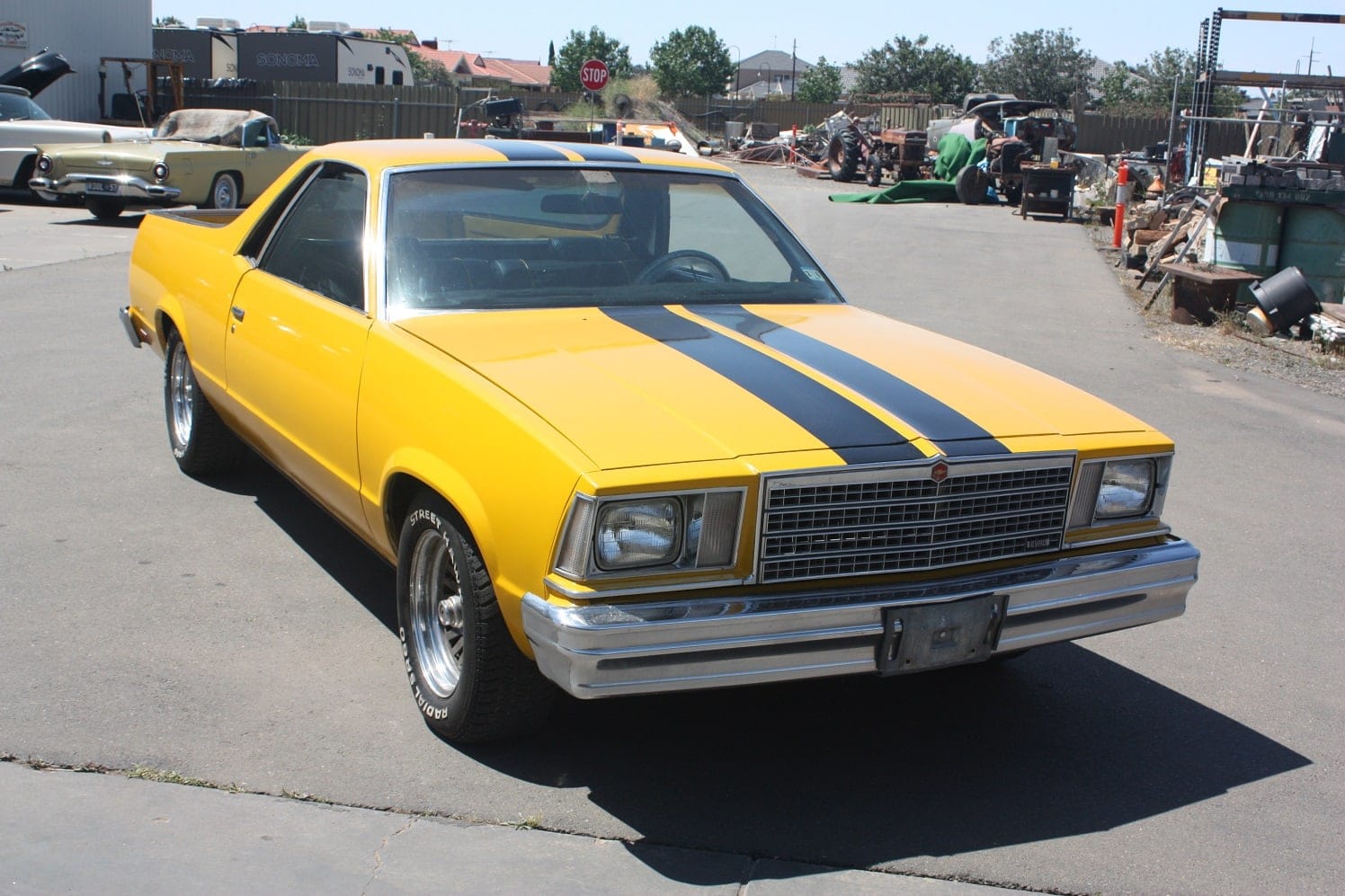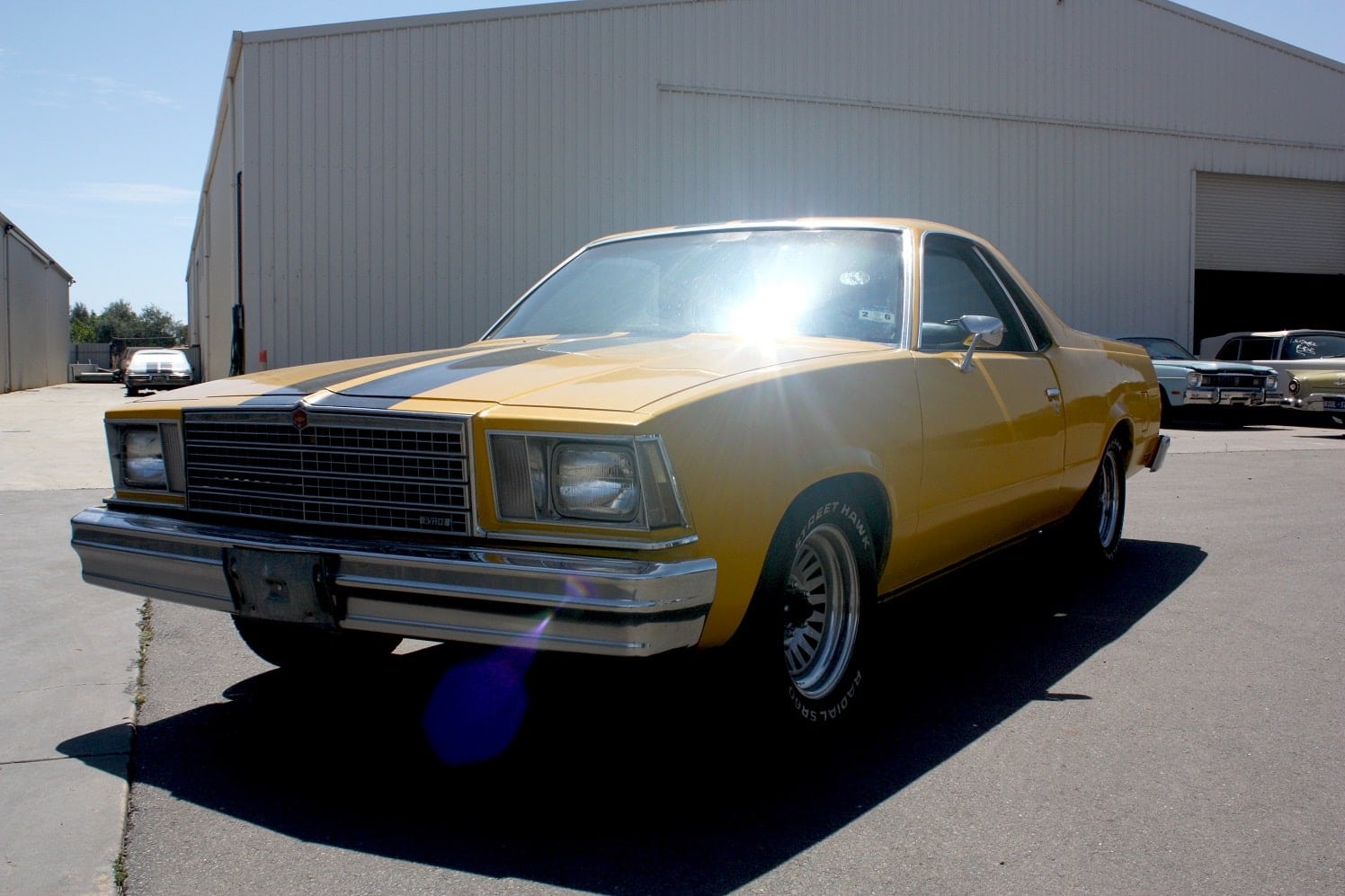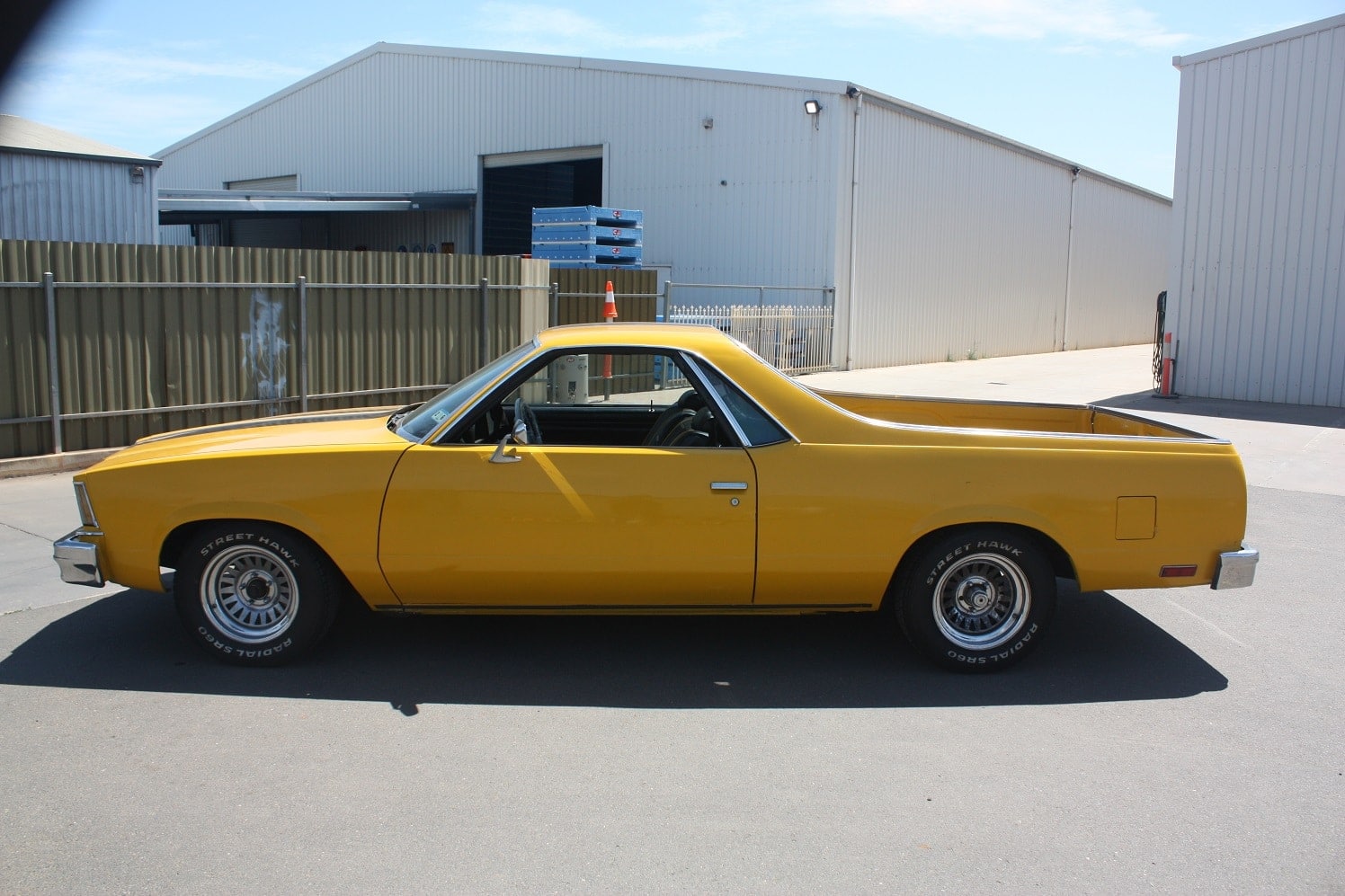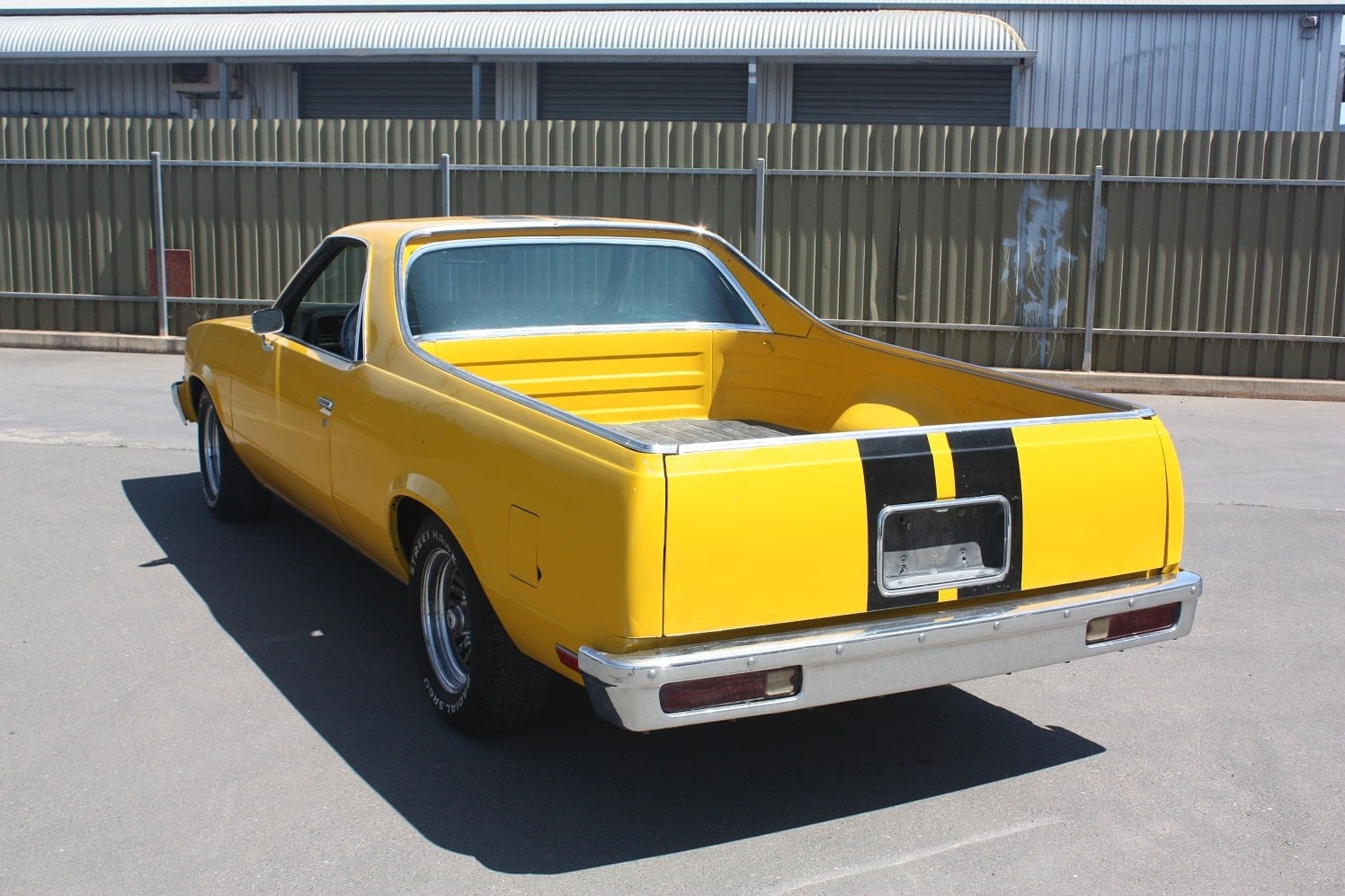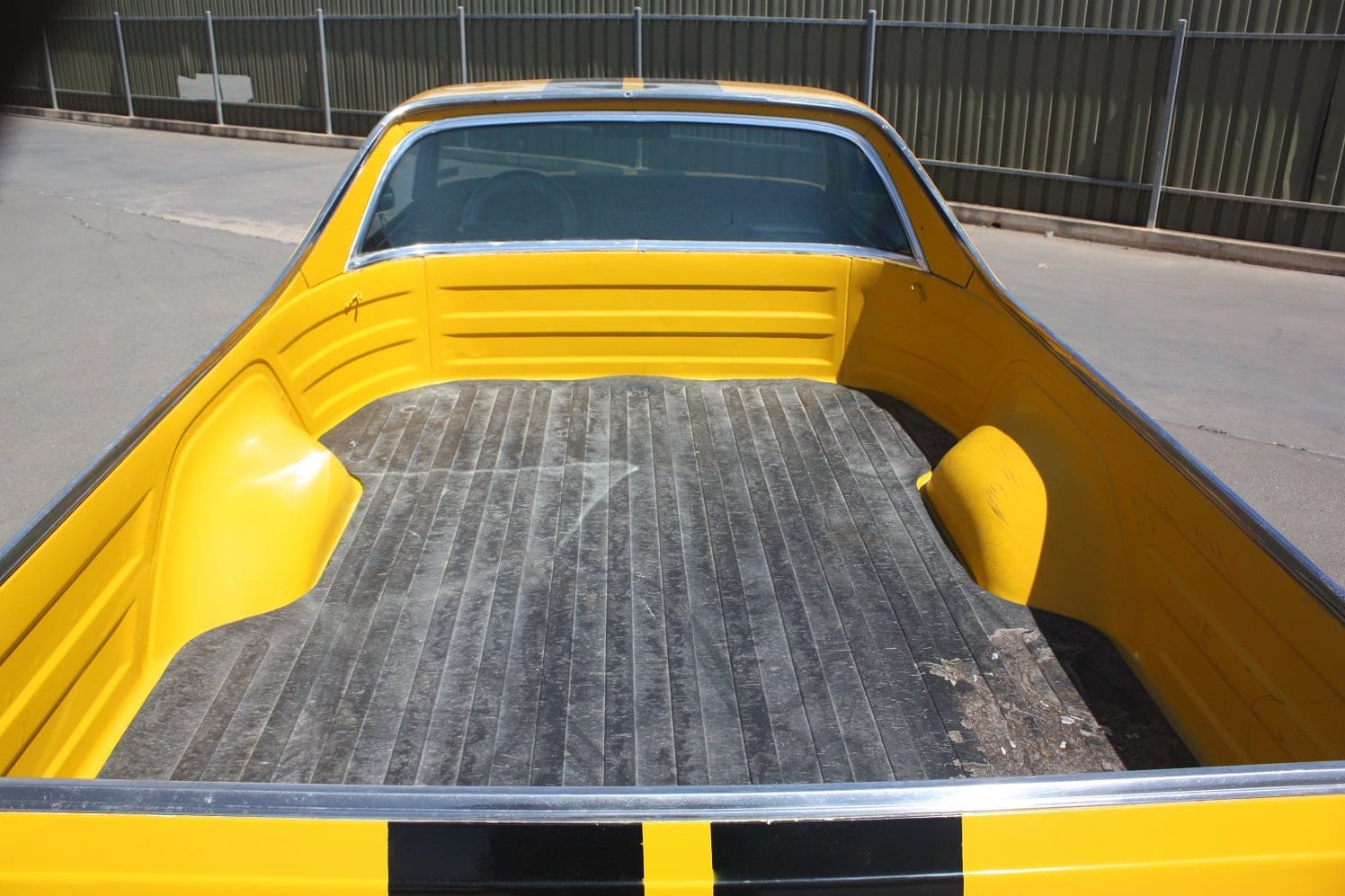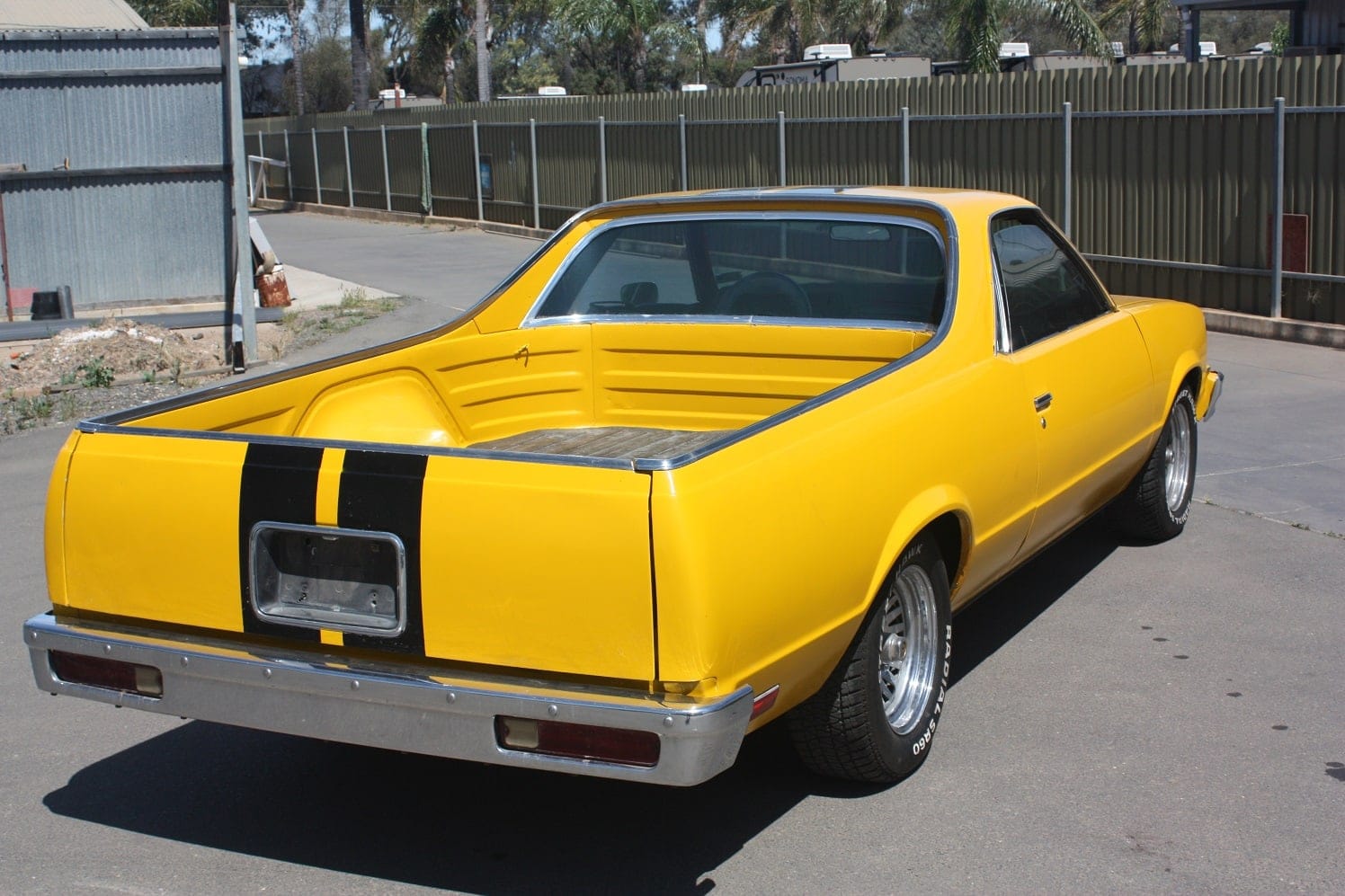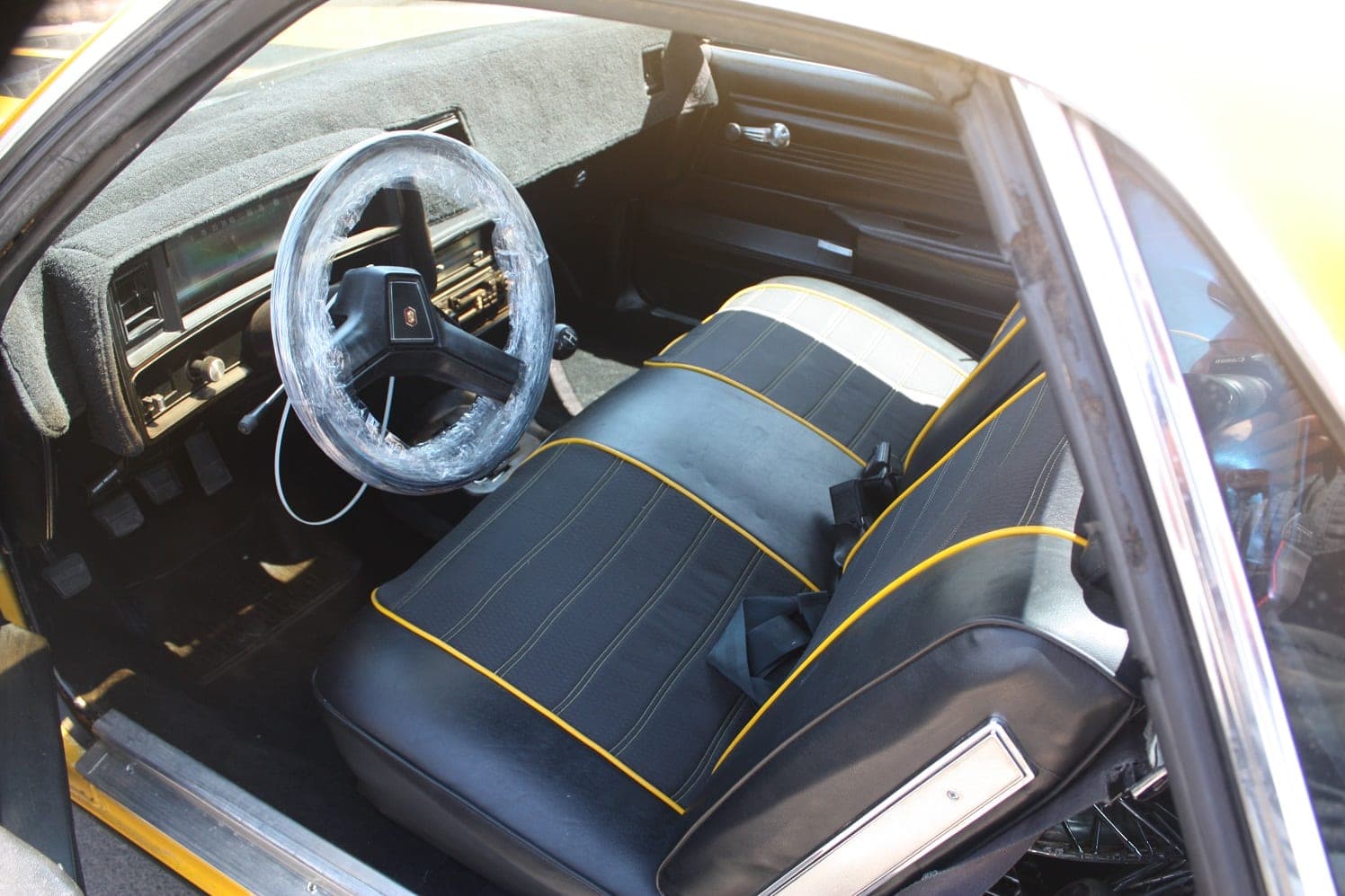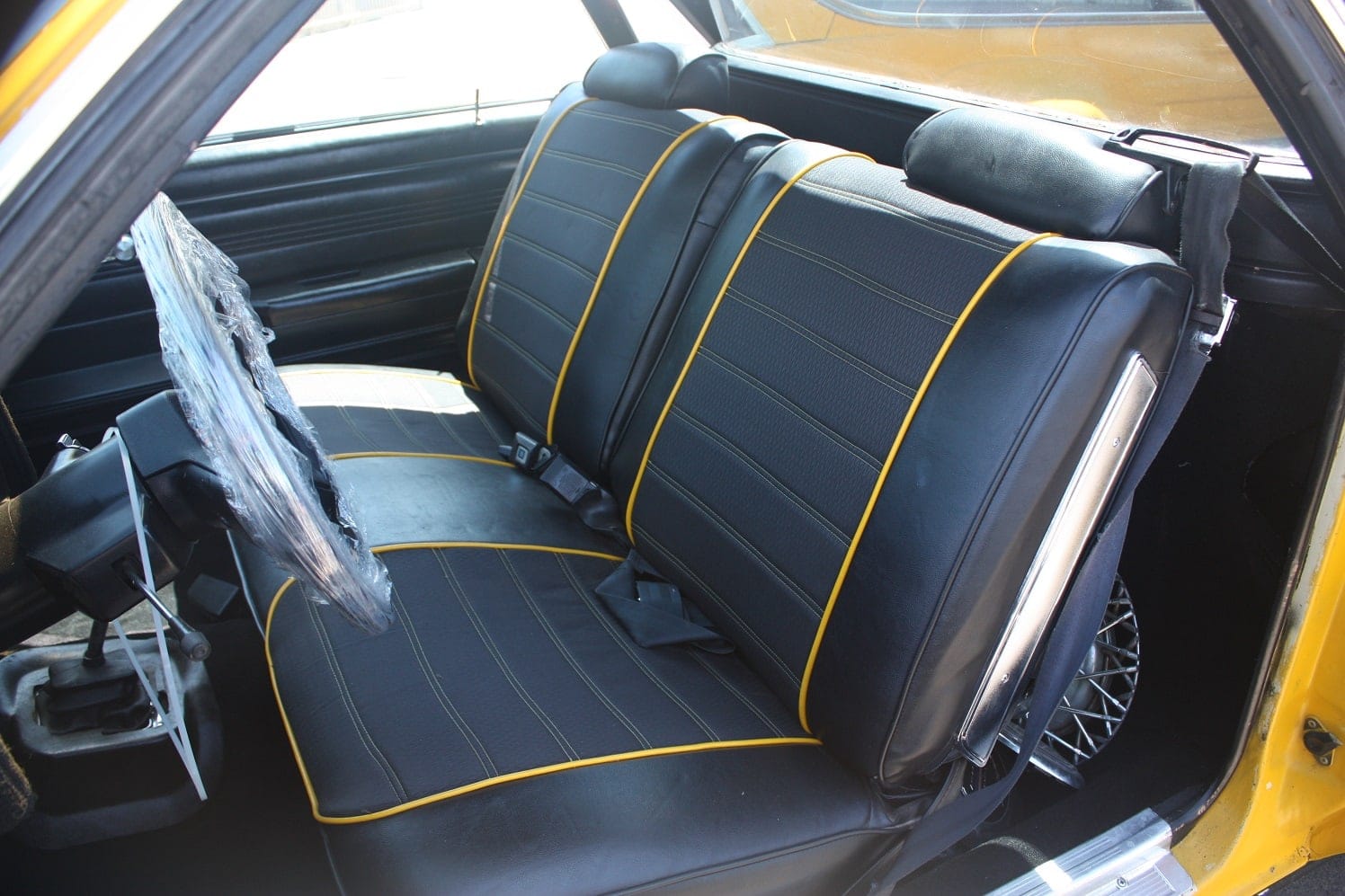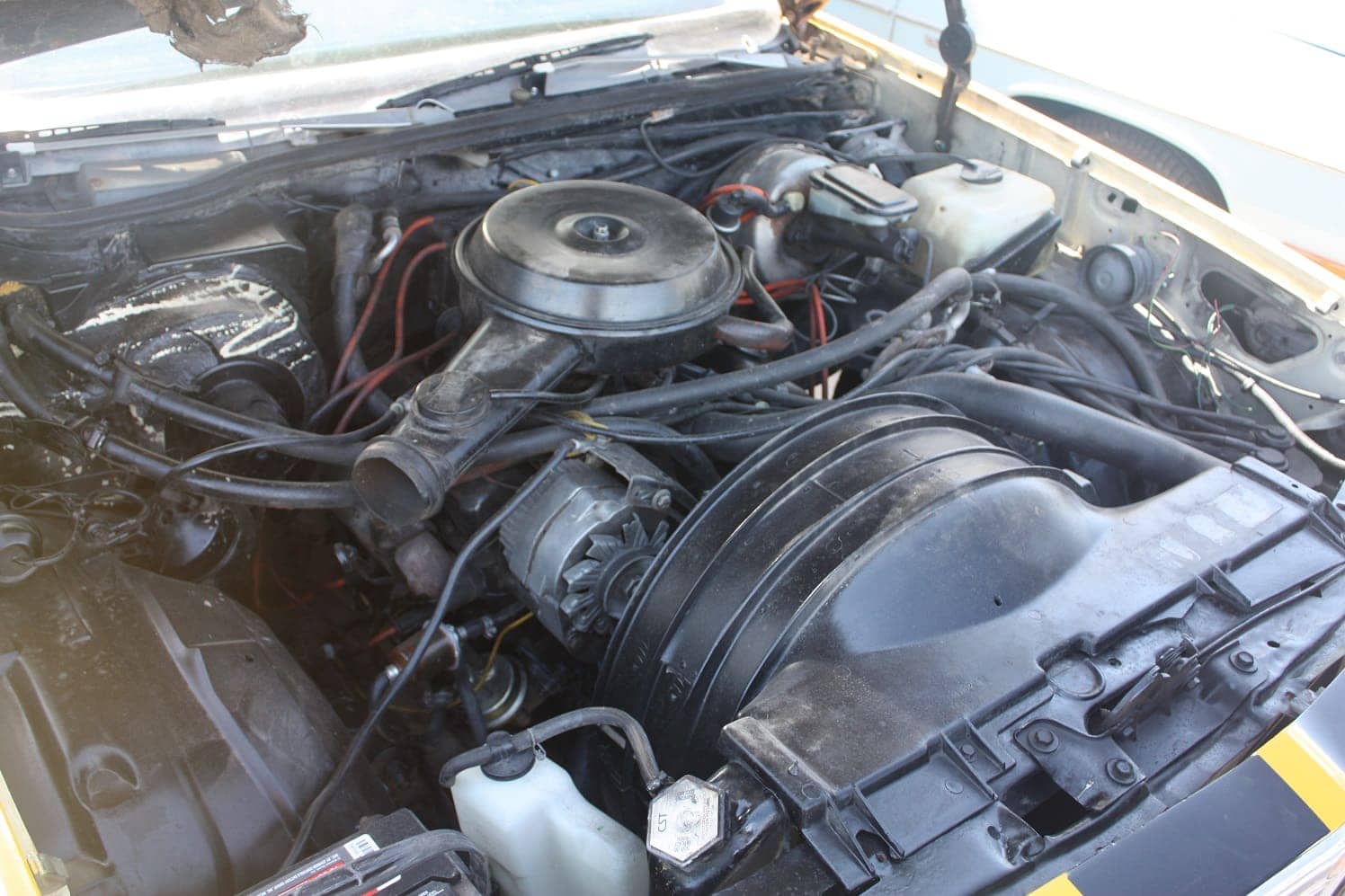 Year: 1979
Make: Chevrolet
Model: El Camino
Engine: 200ci V6
Price: SOLD
This 1979 El Camino is presented in Yellow paint and black racing stripes in fair condition.
Interior is new in black upholstery with yellow stitching and piping.
Powered by the standard 200ci (3.3l) V6 engine with 2 barrel carburetor. Manual 3 speed transmission with Floor mounted shifter. This car drives very well. This is a clean and well presented utility.
Drive it to your club meet or load up the rear with tools or lifestyle gear.