1957 Chevrolet Bel Air Convertible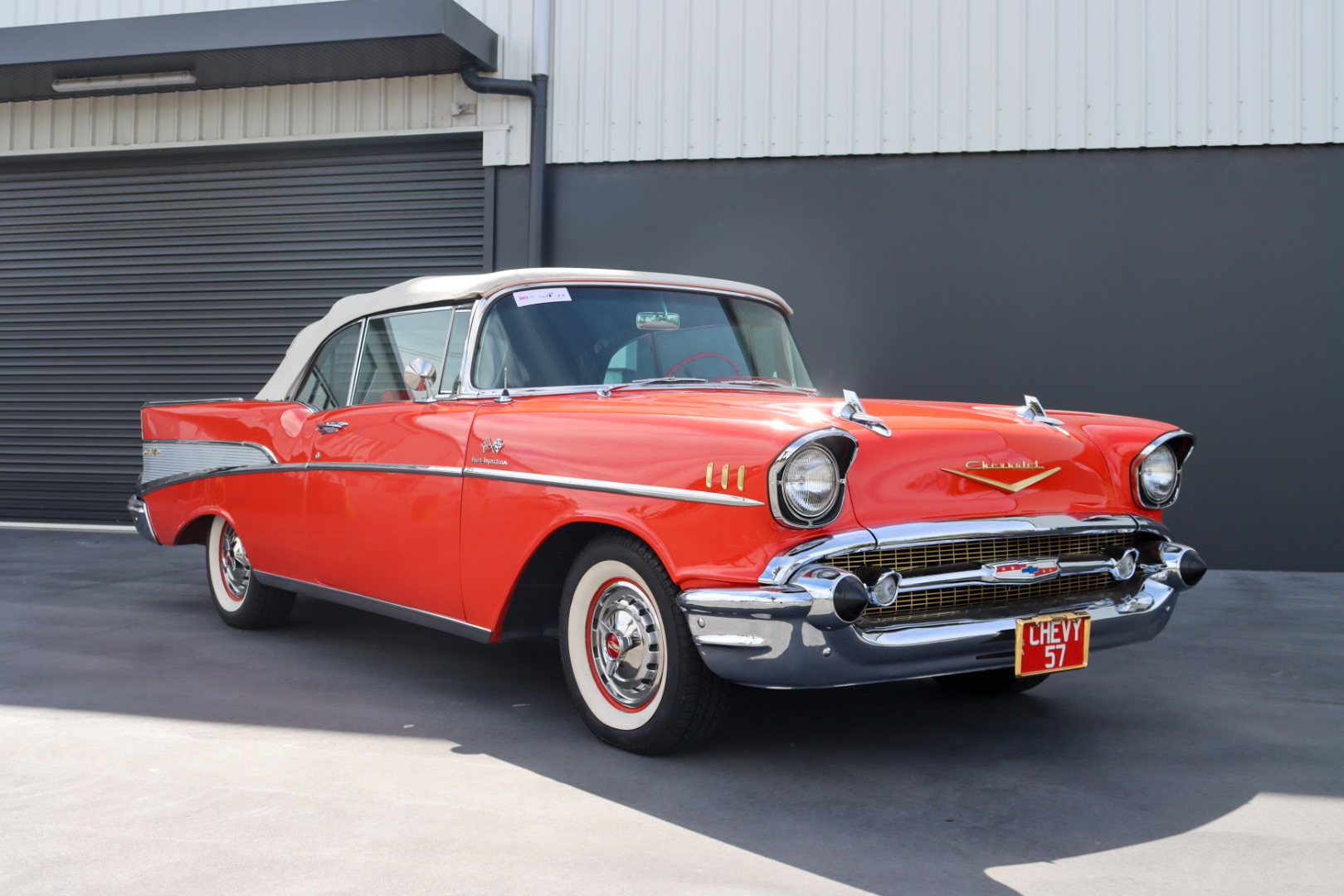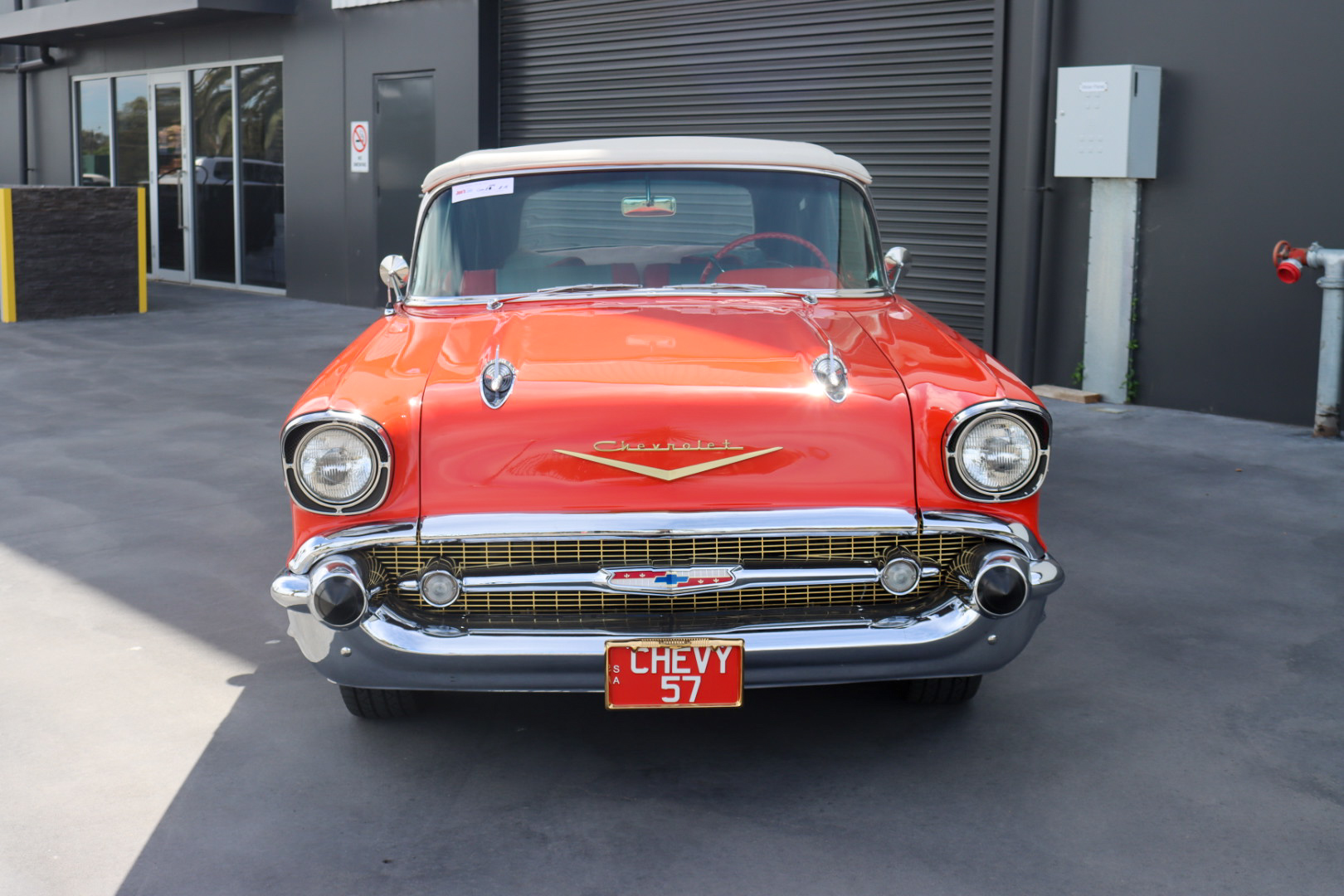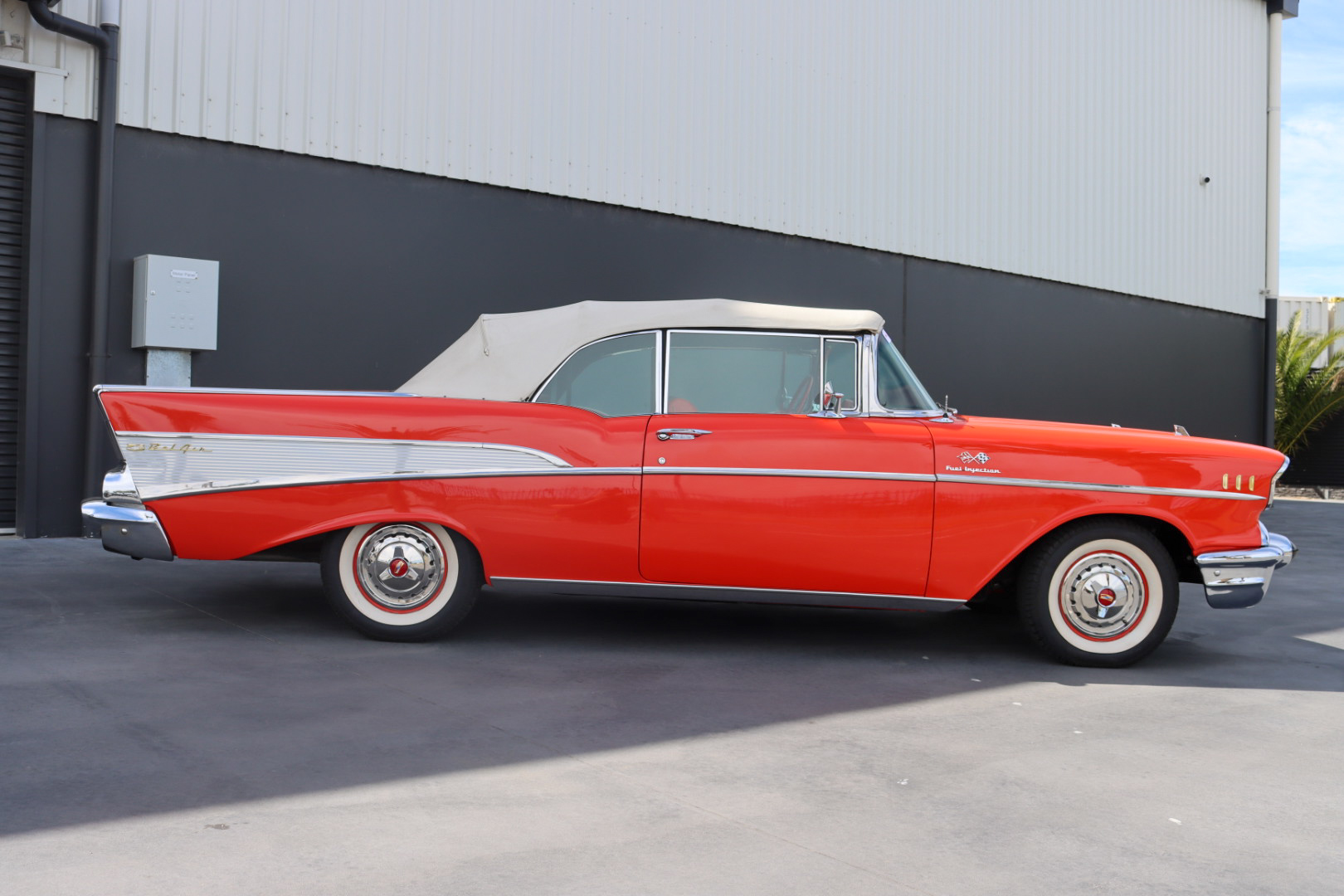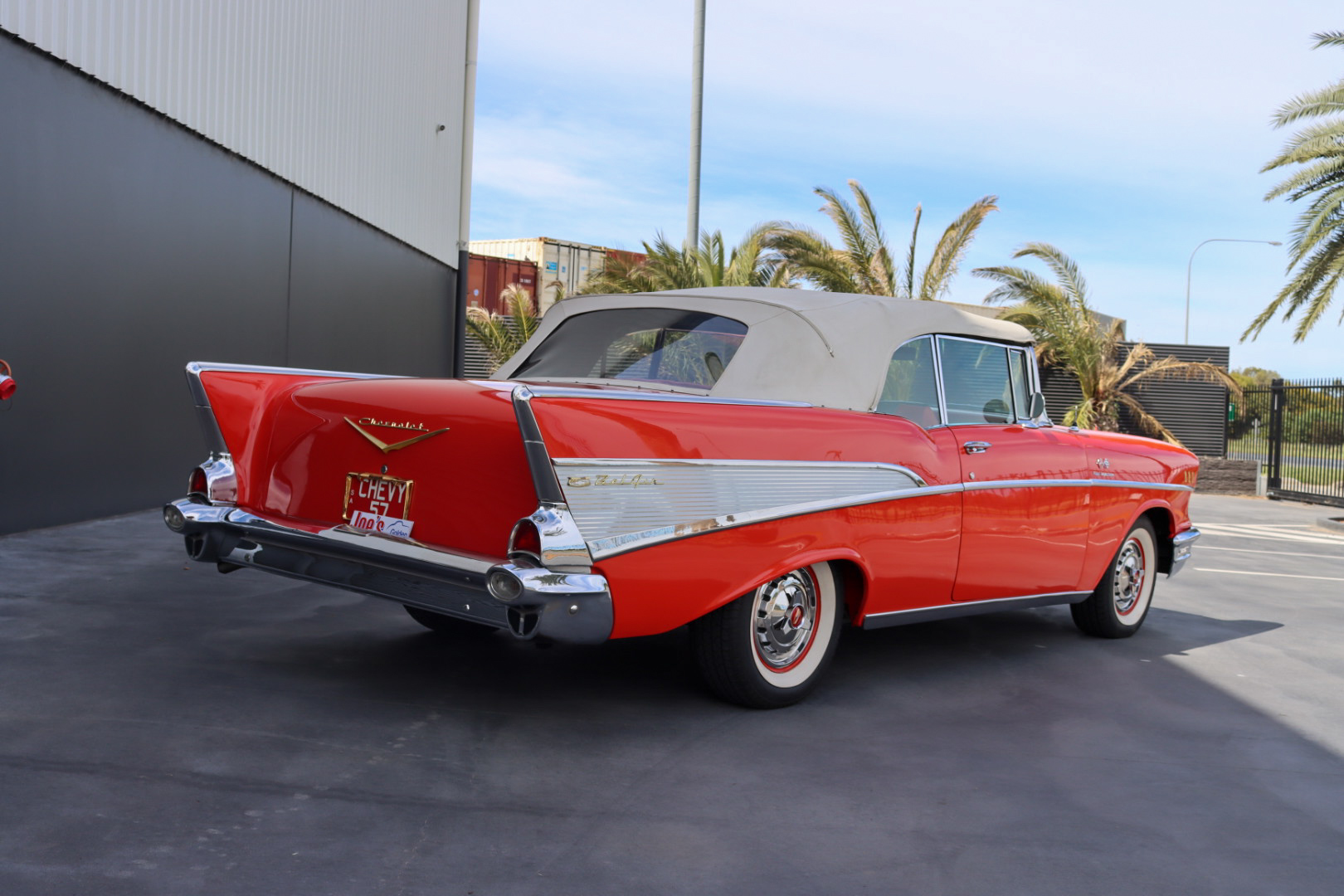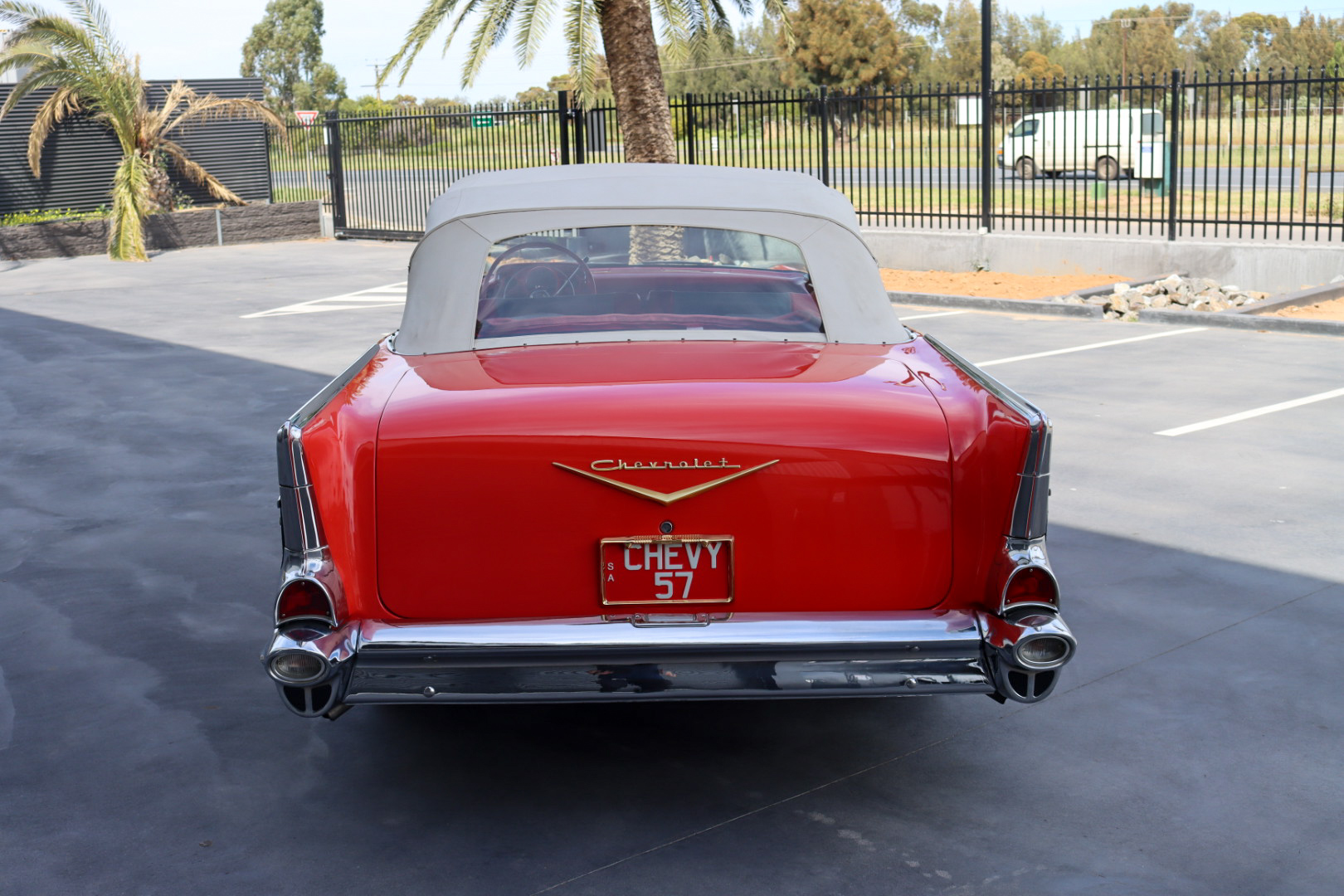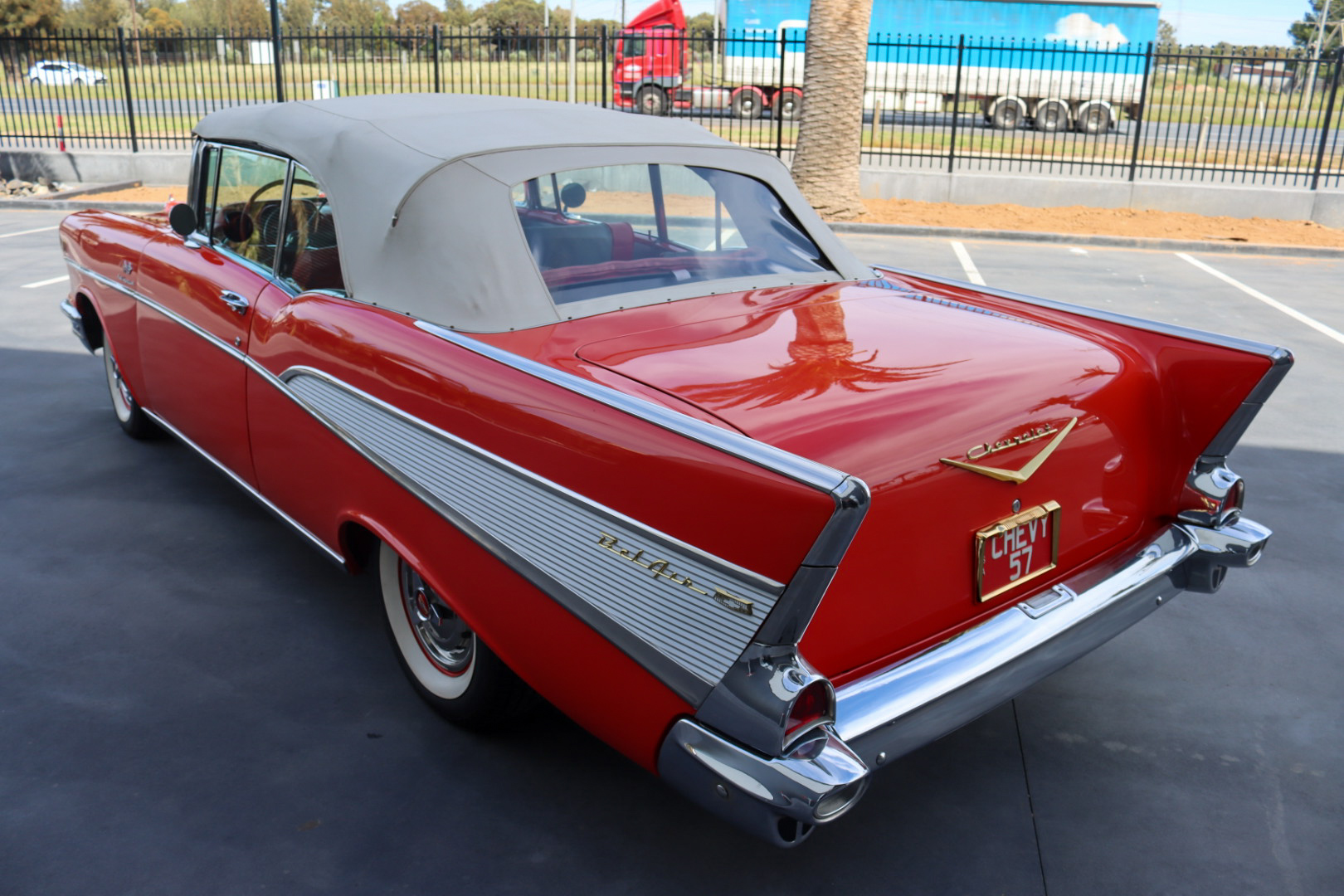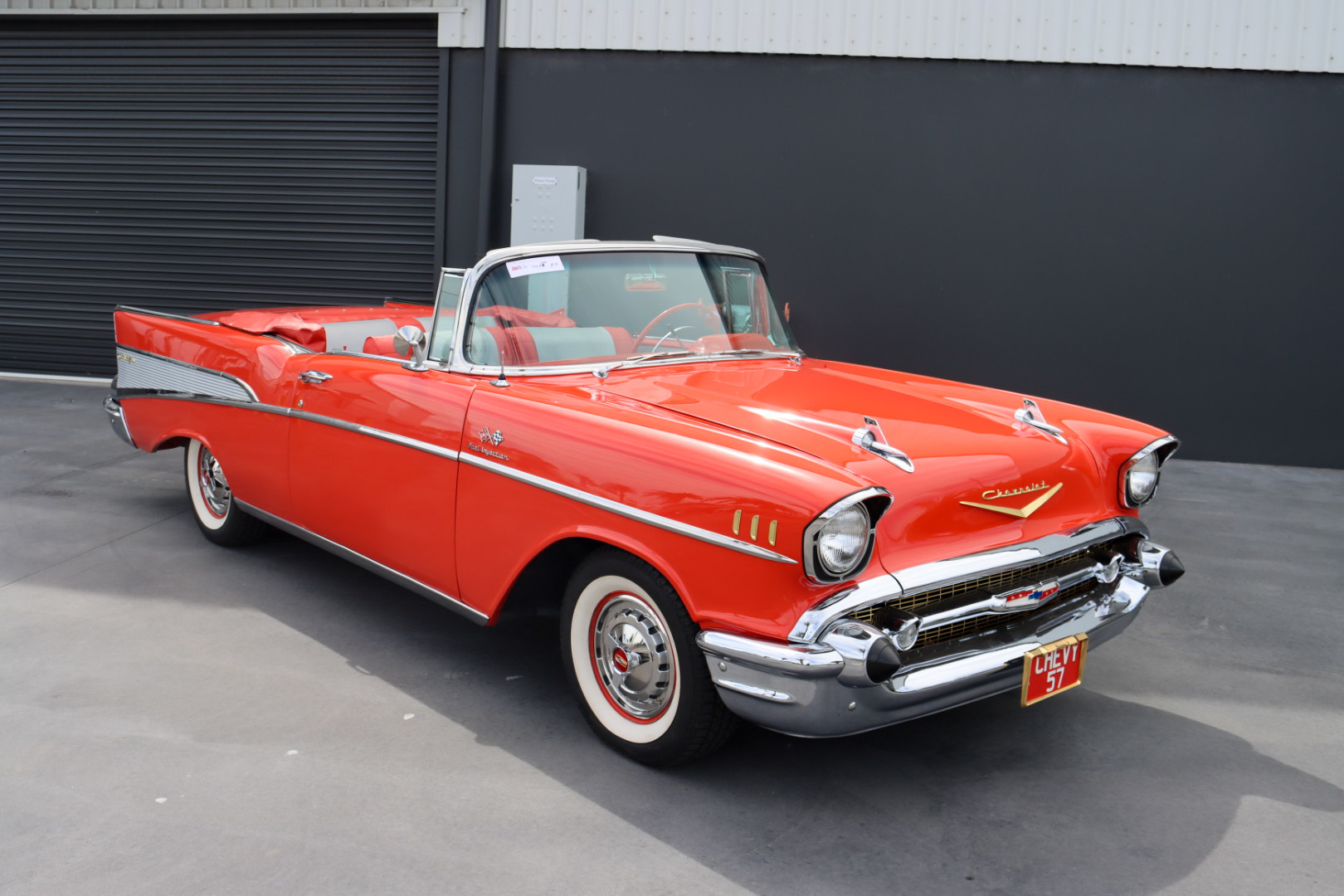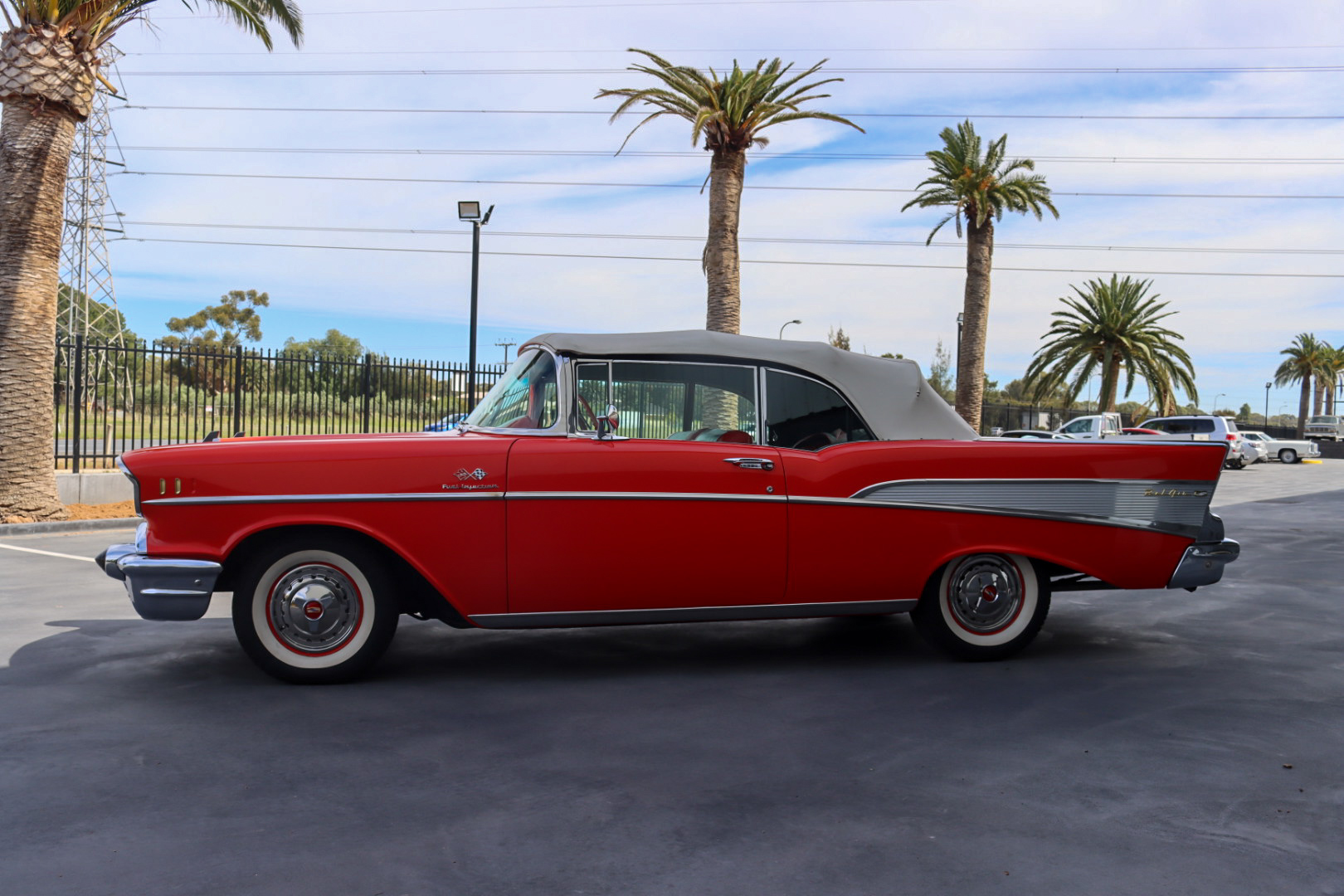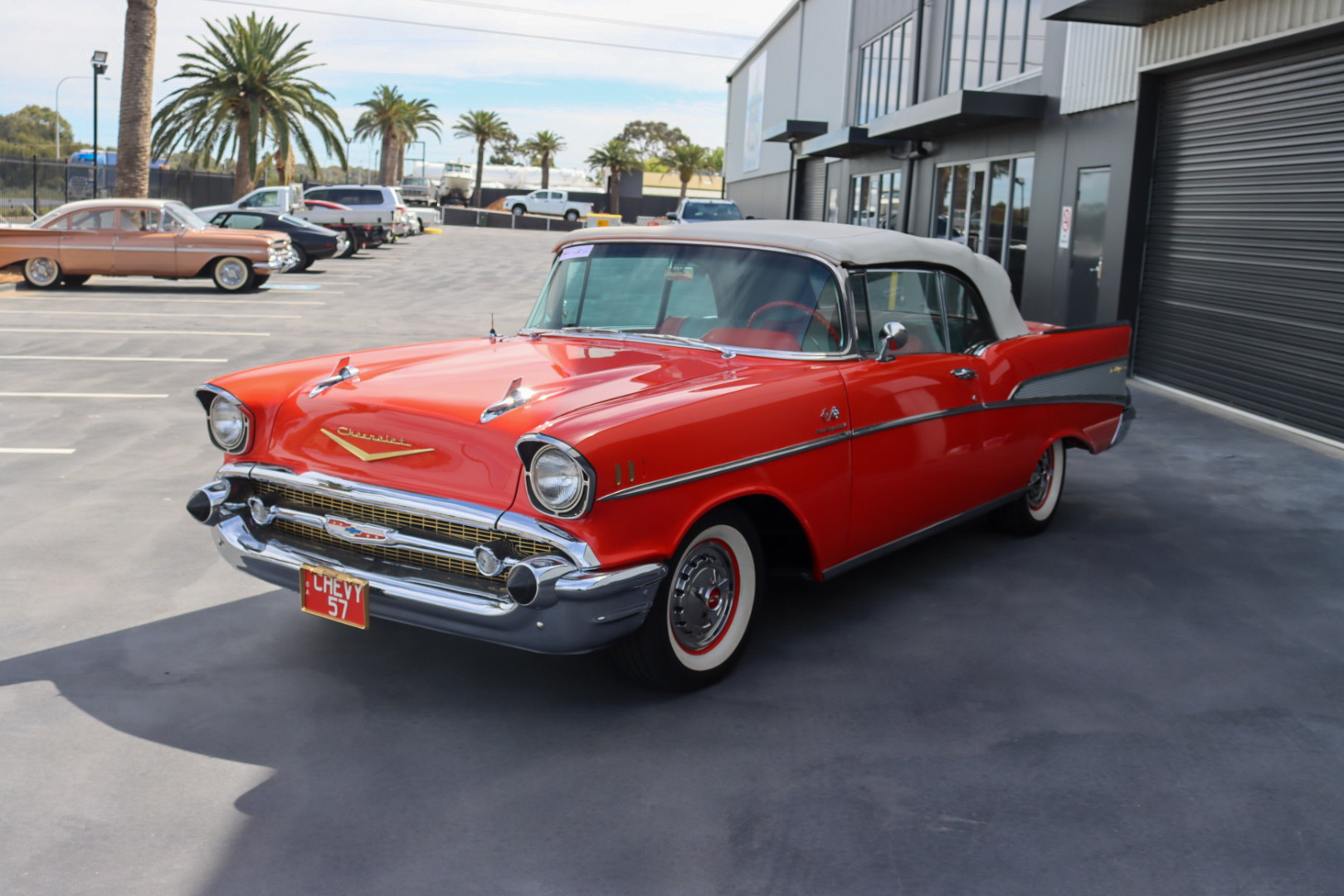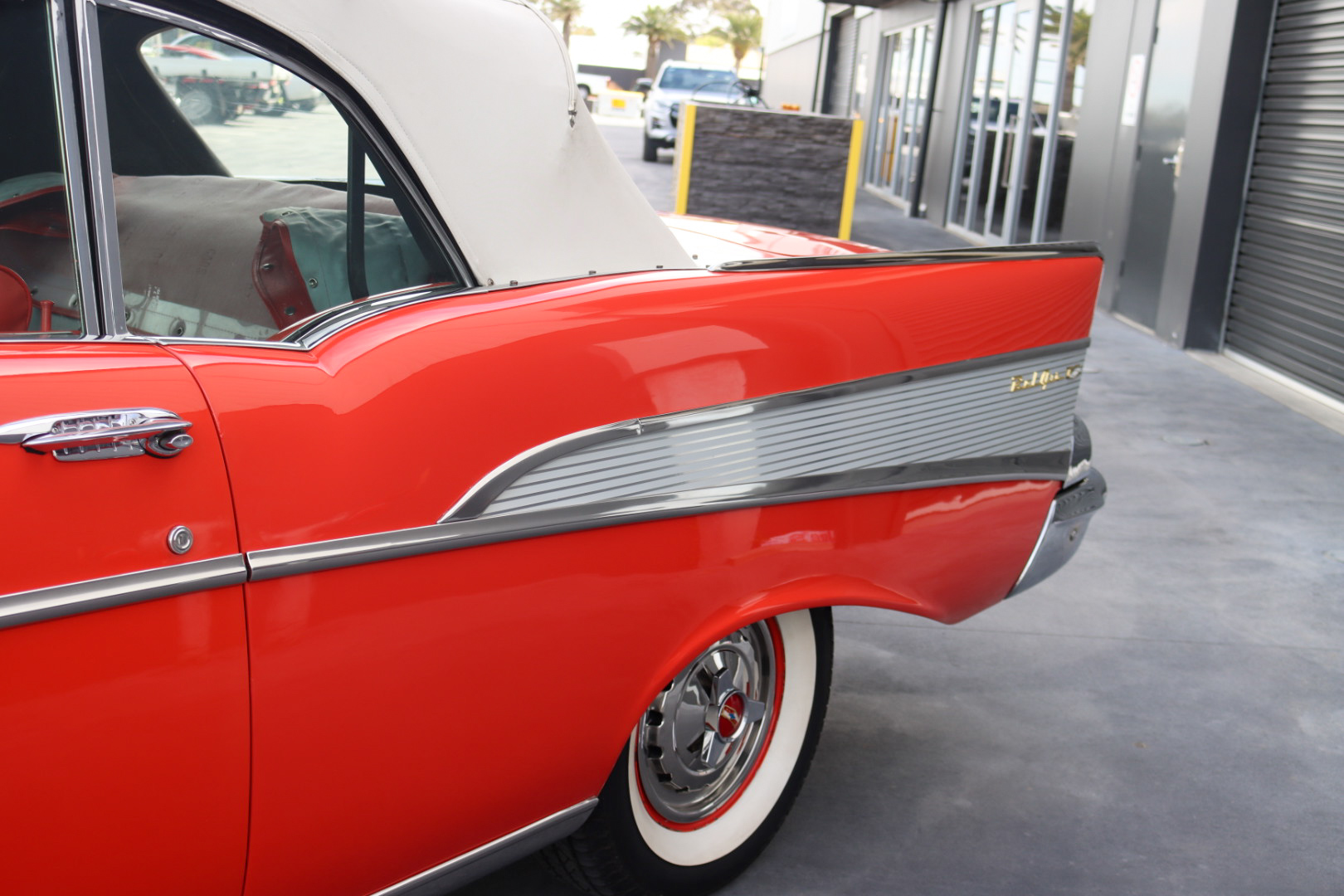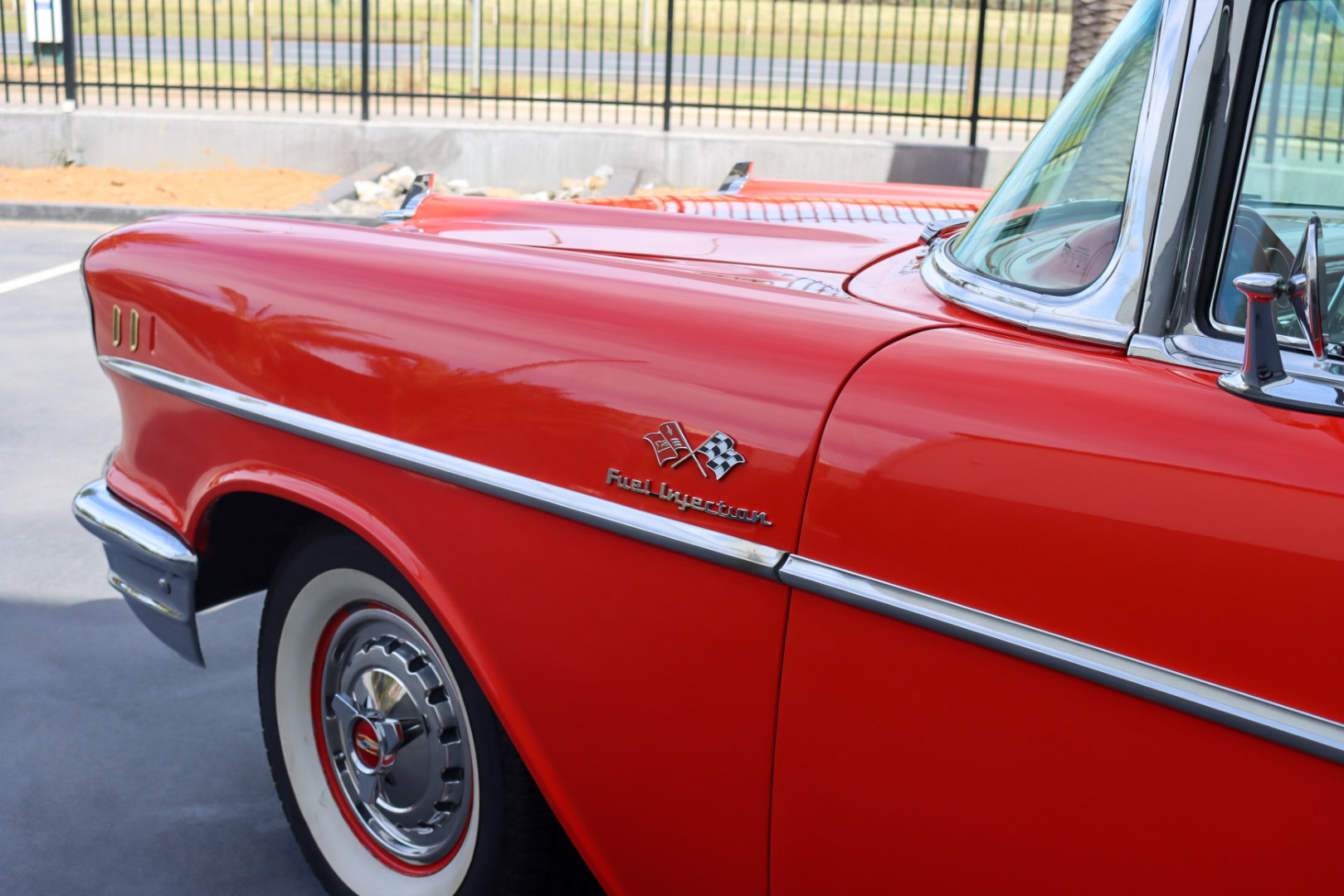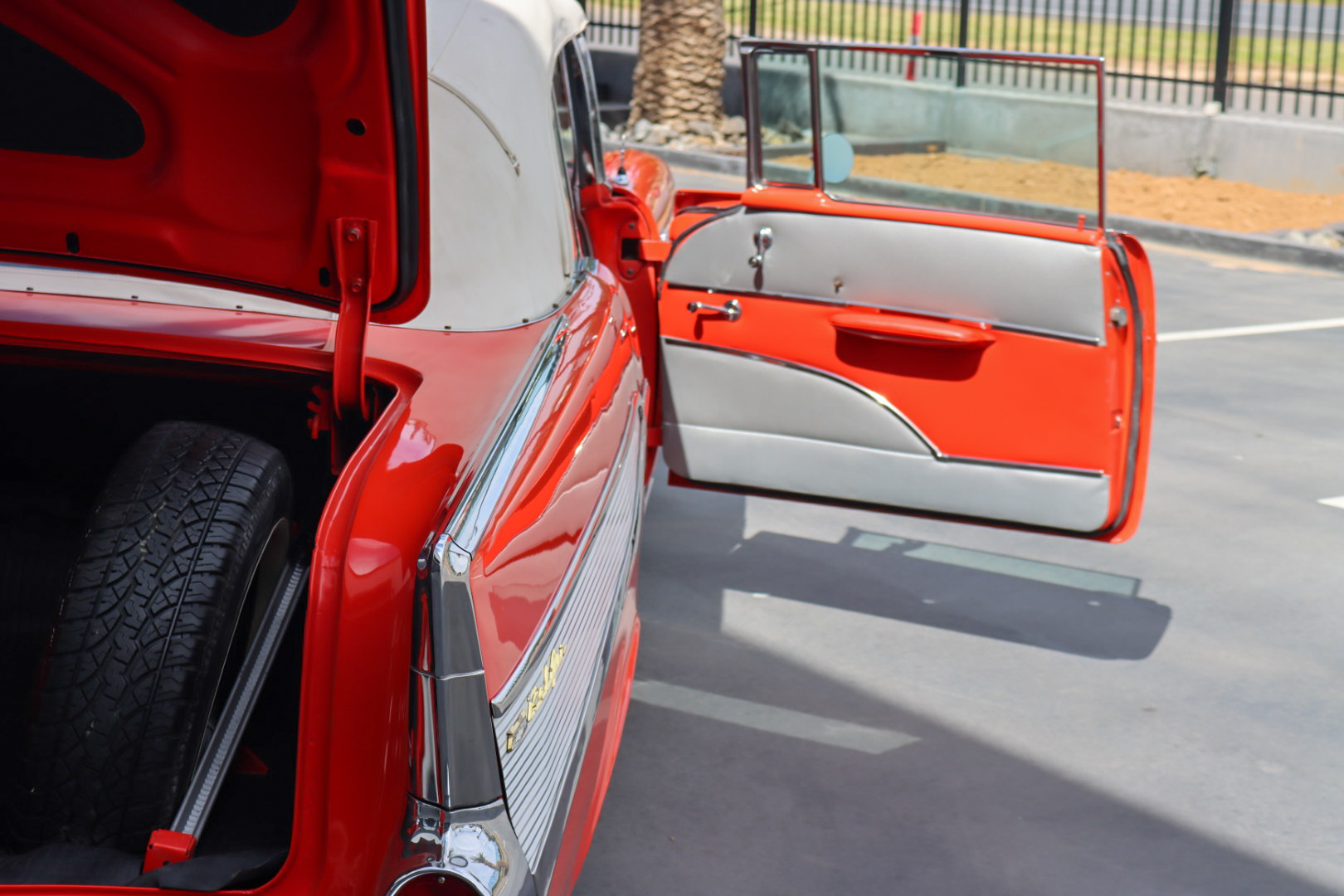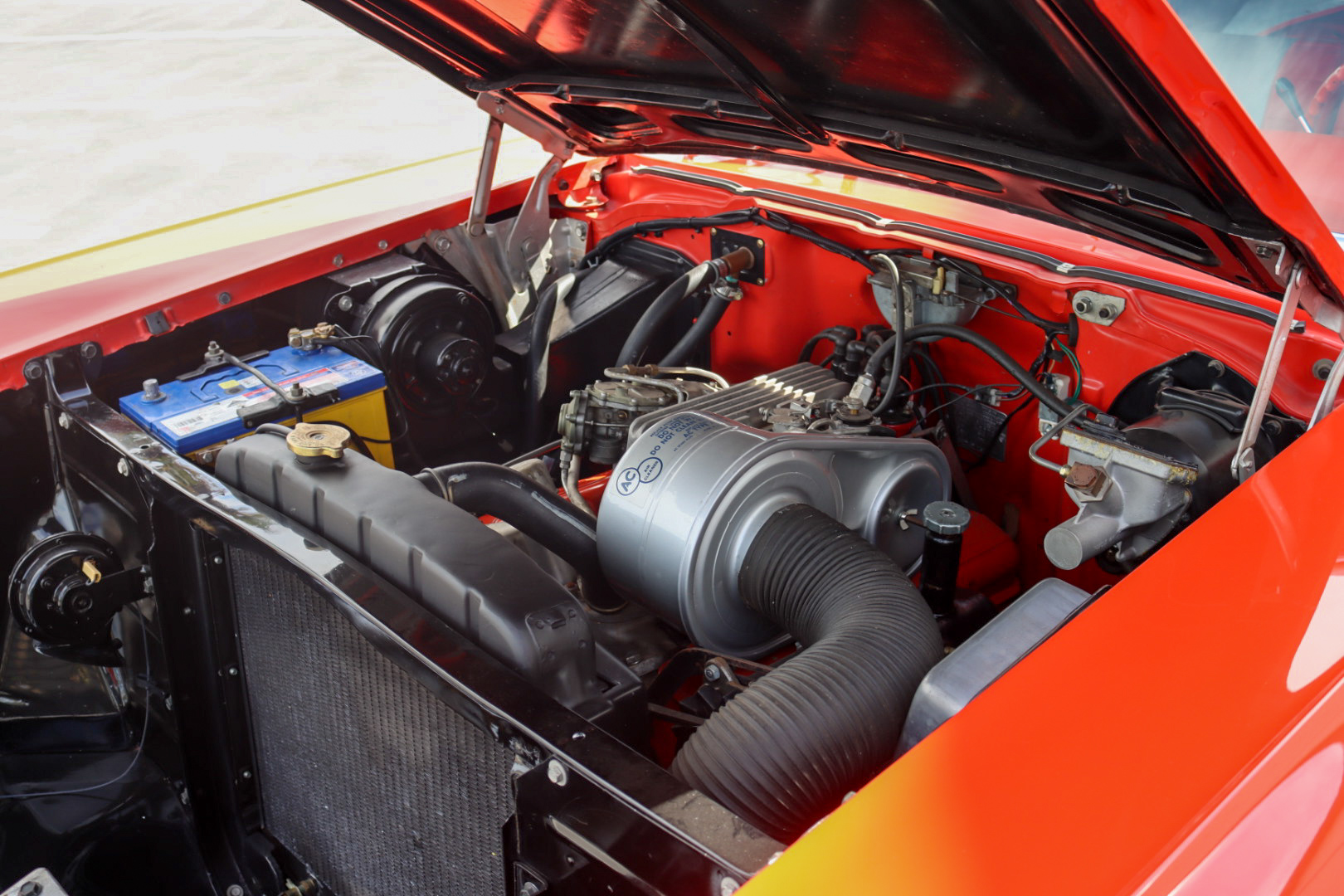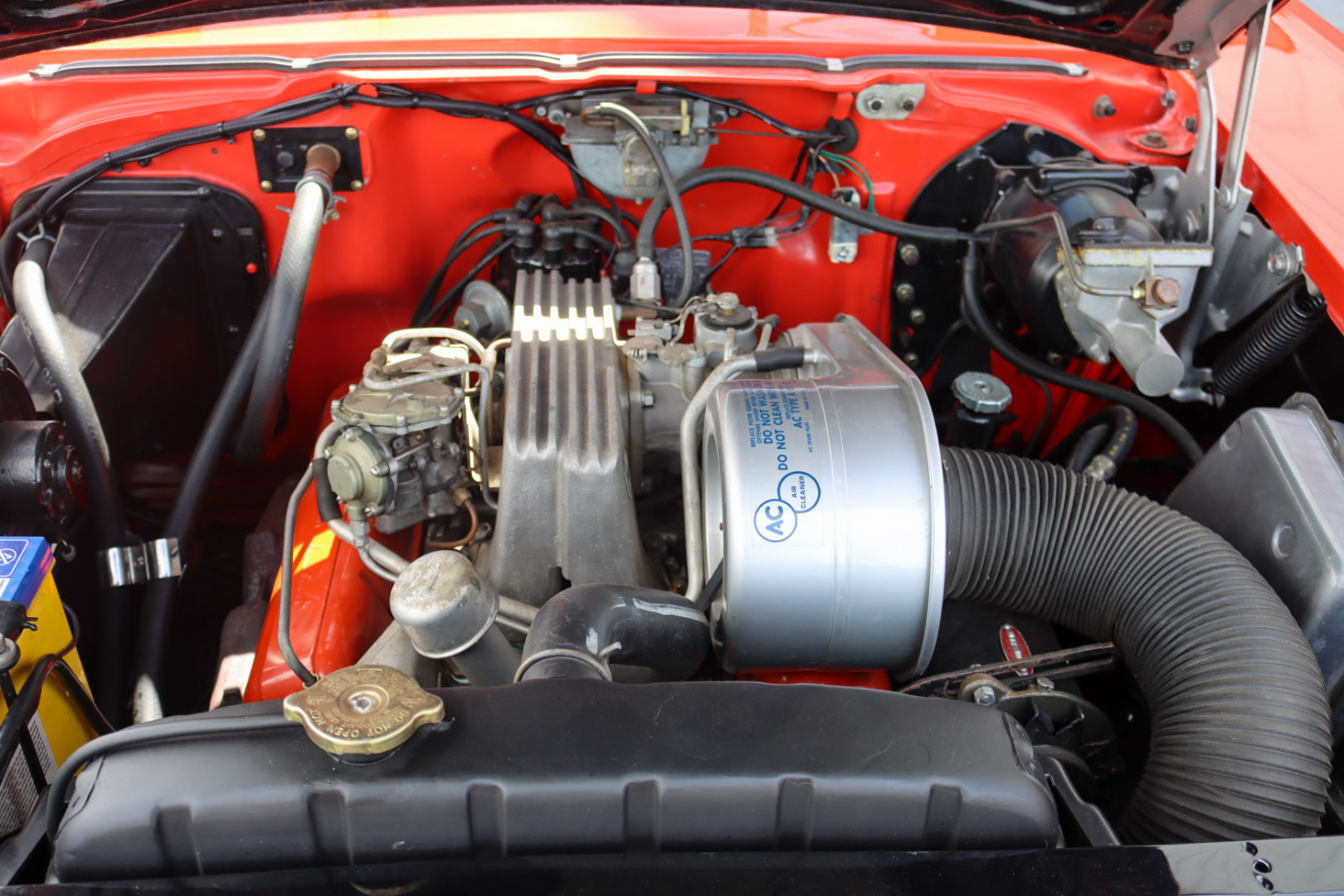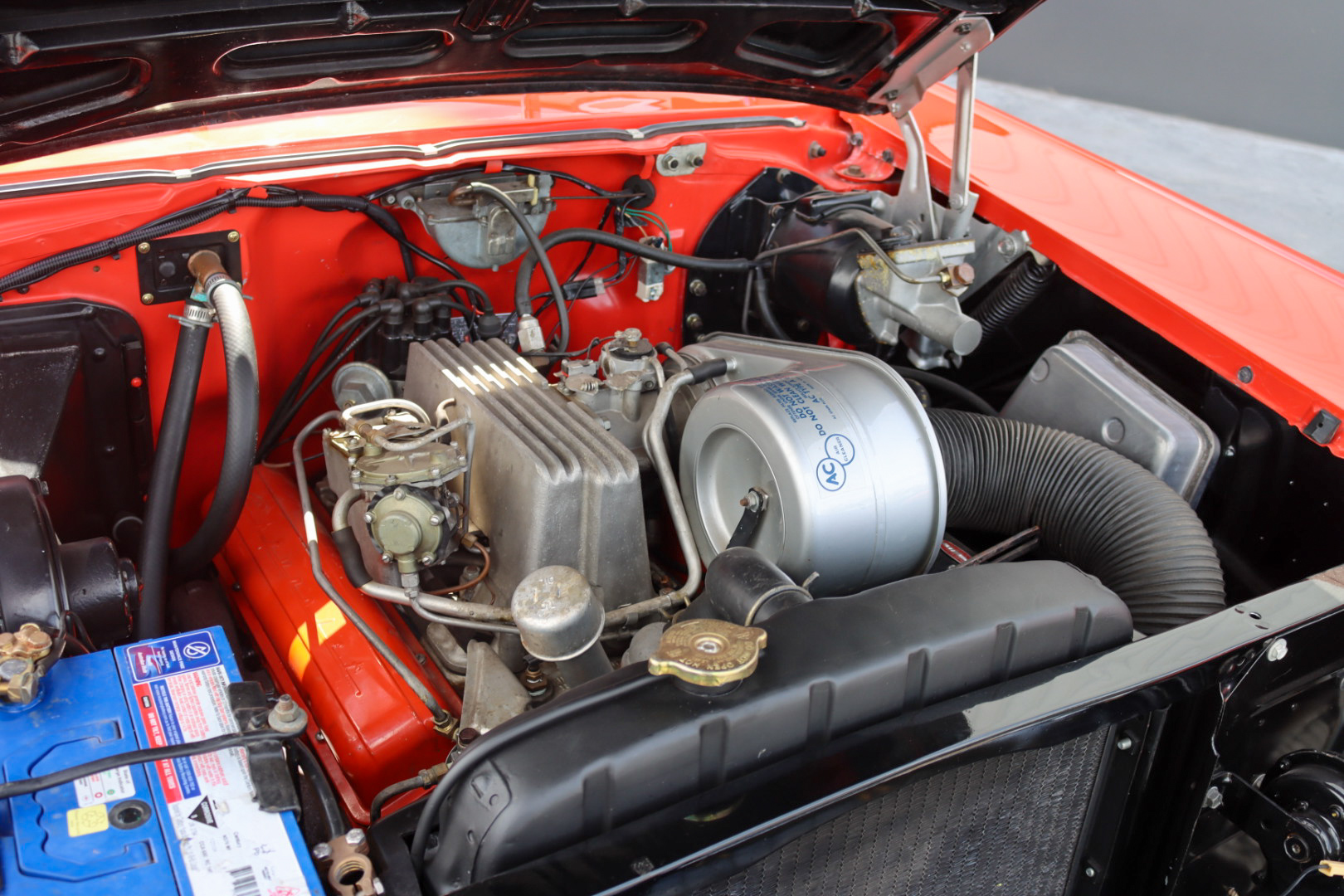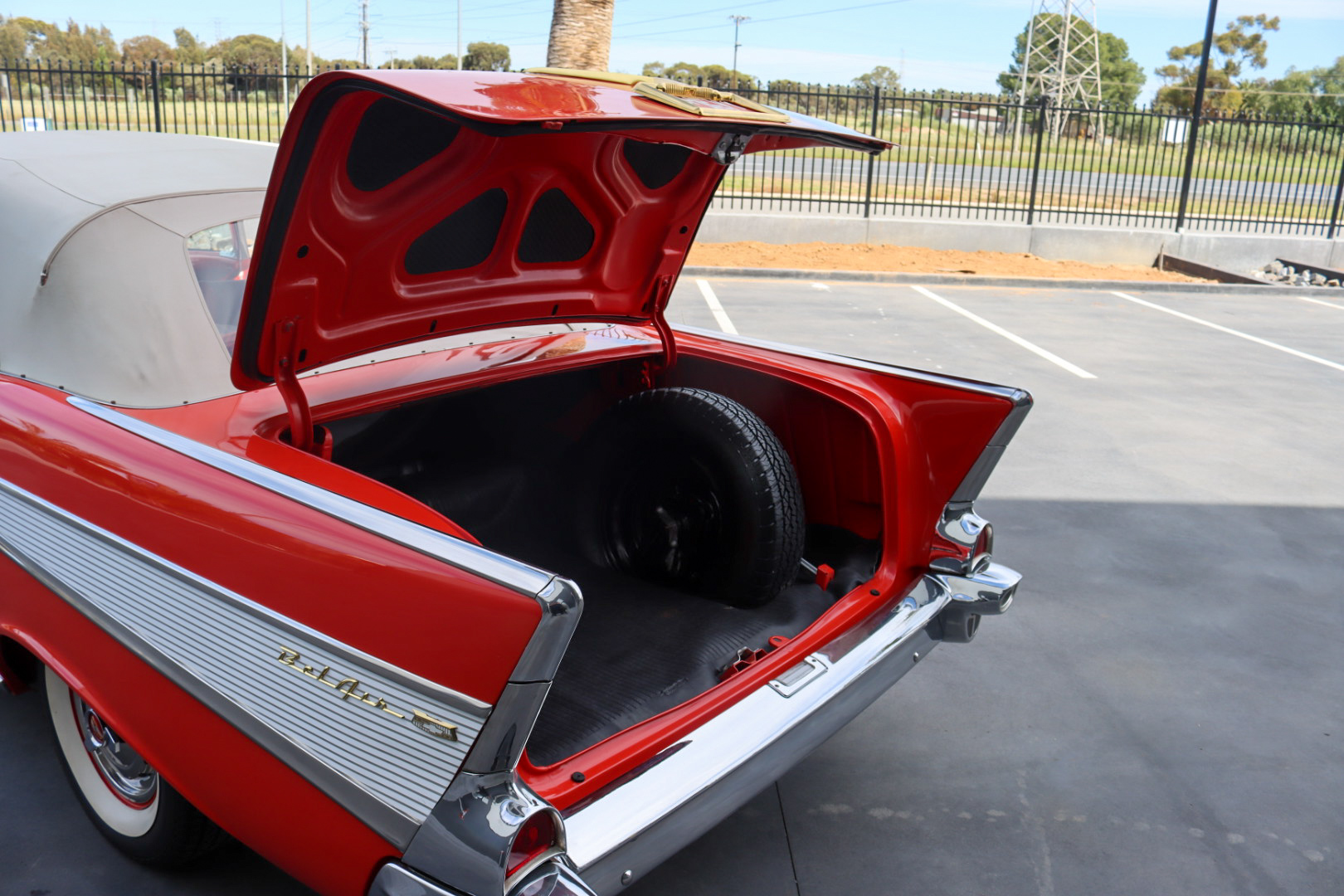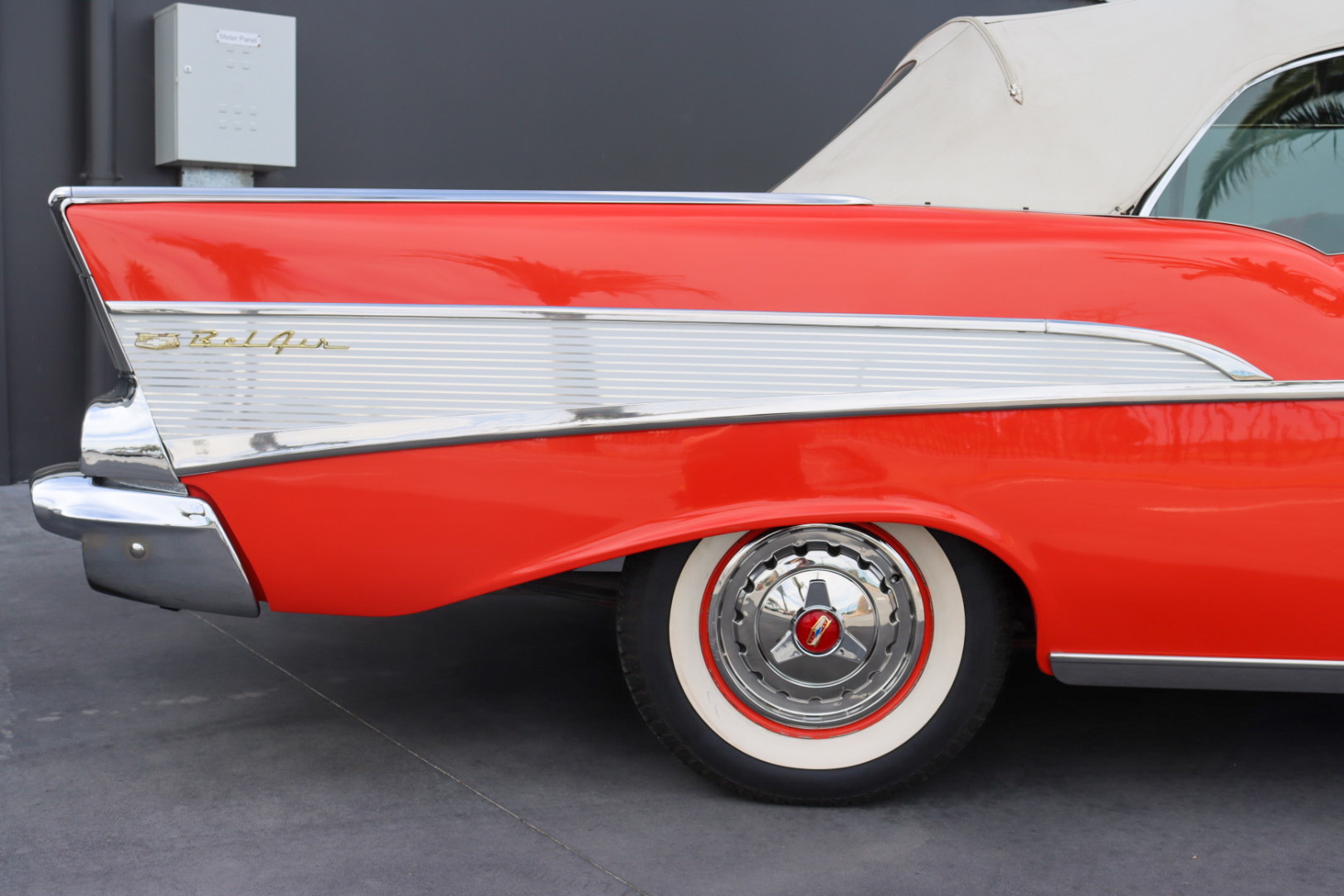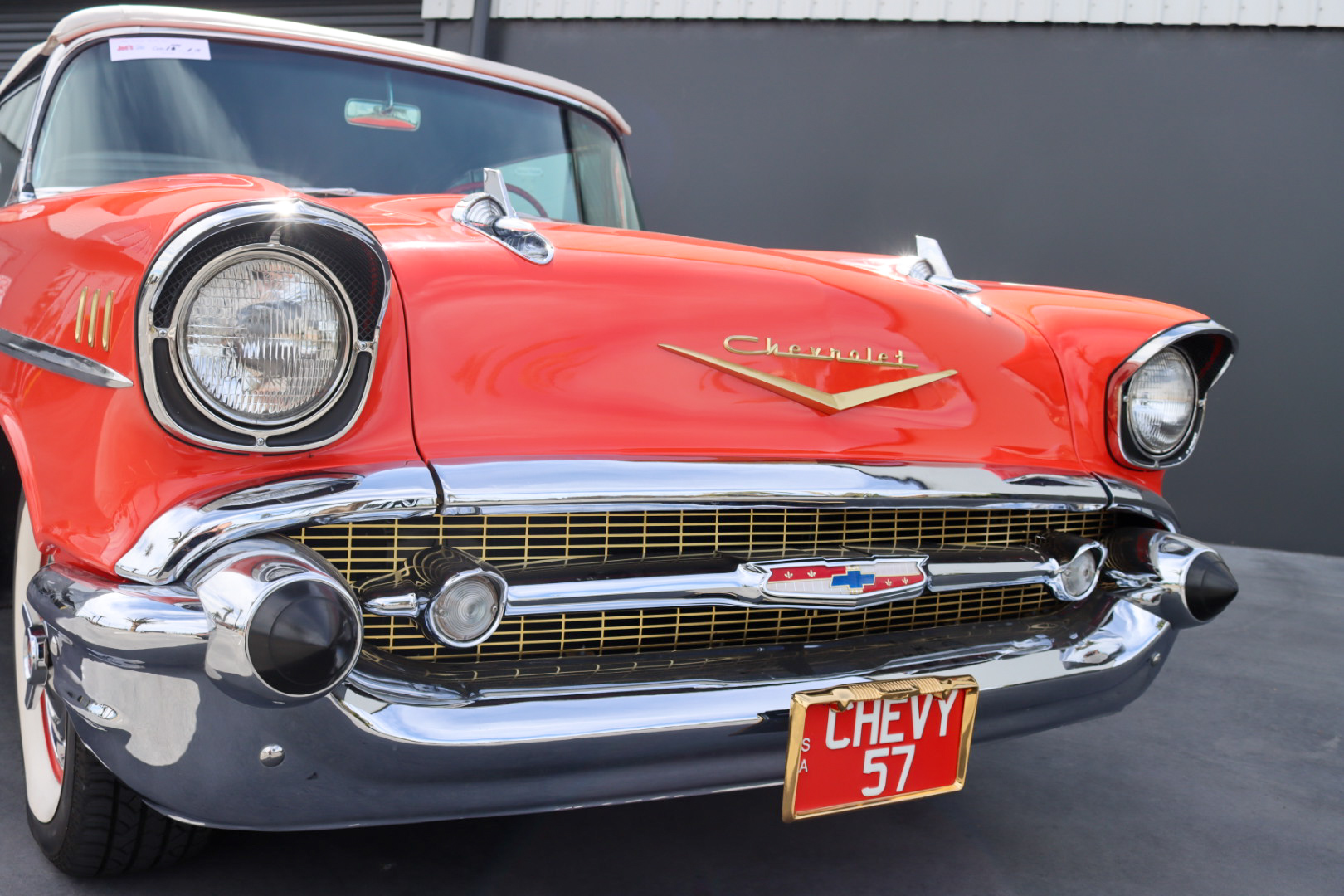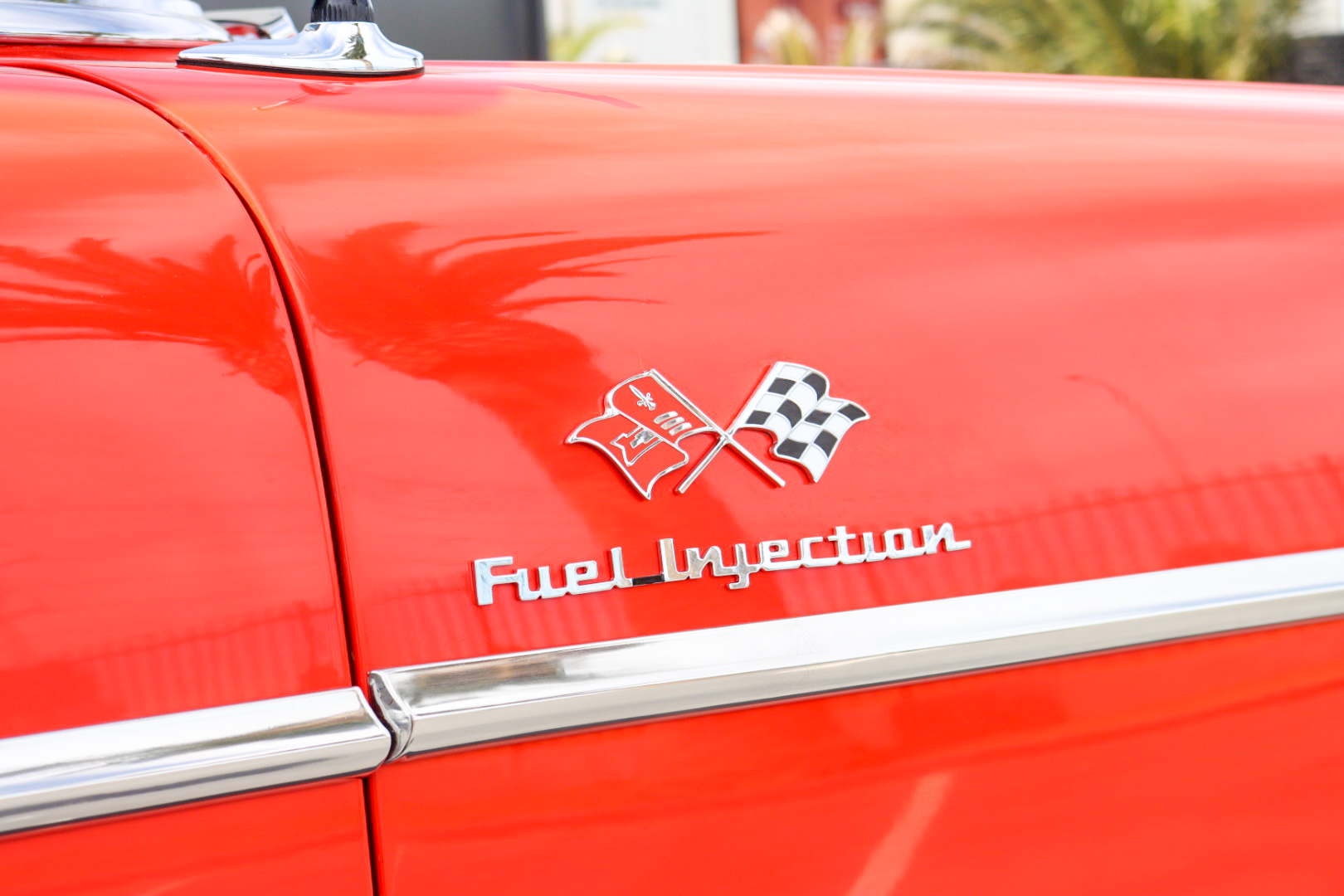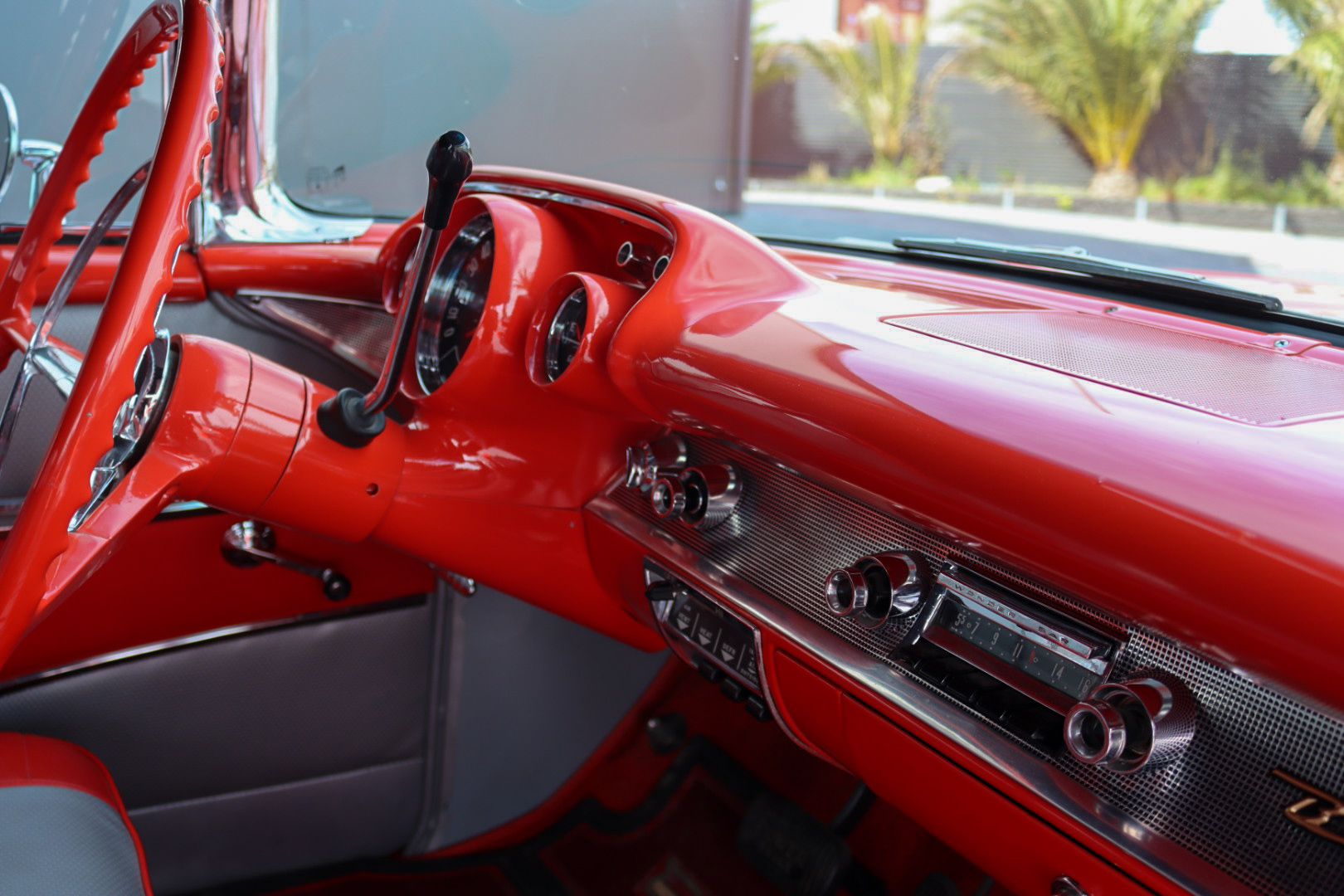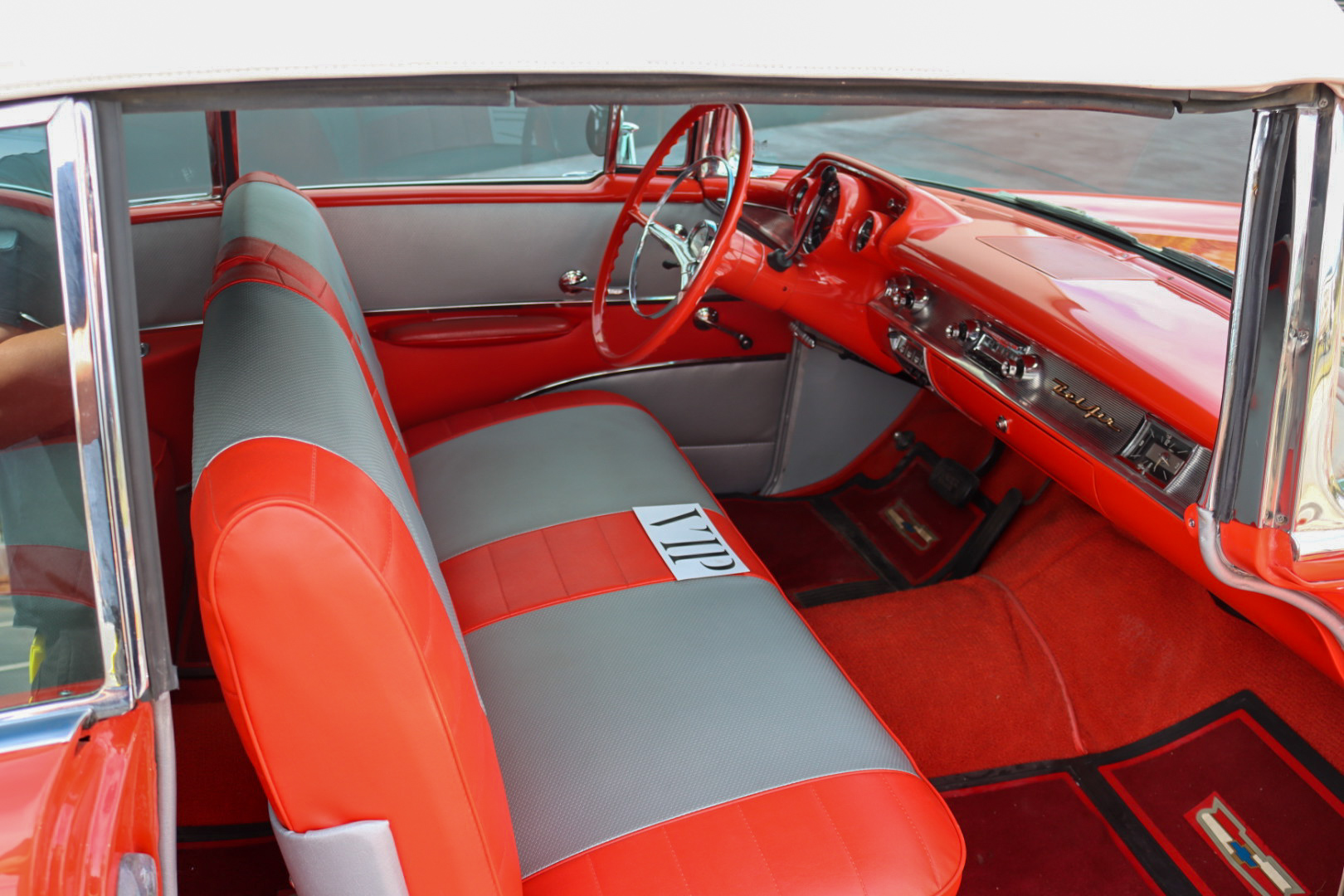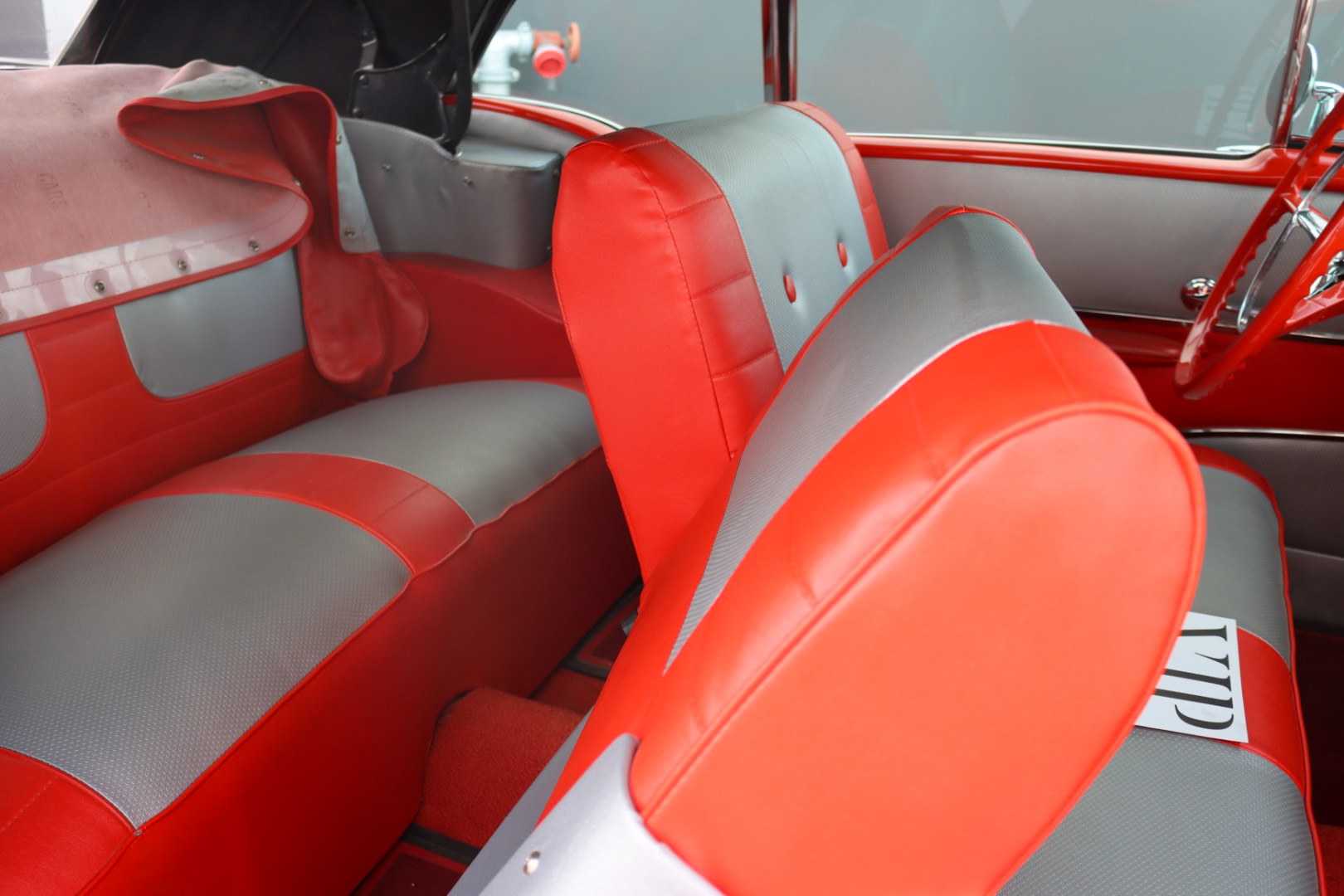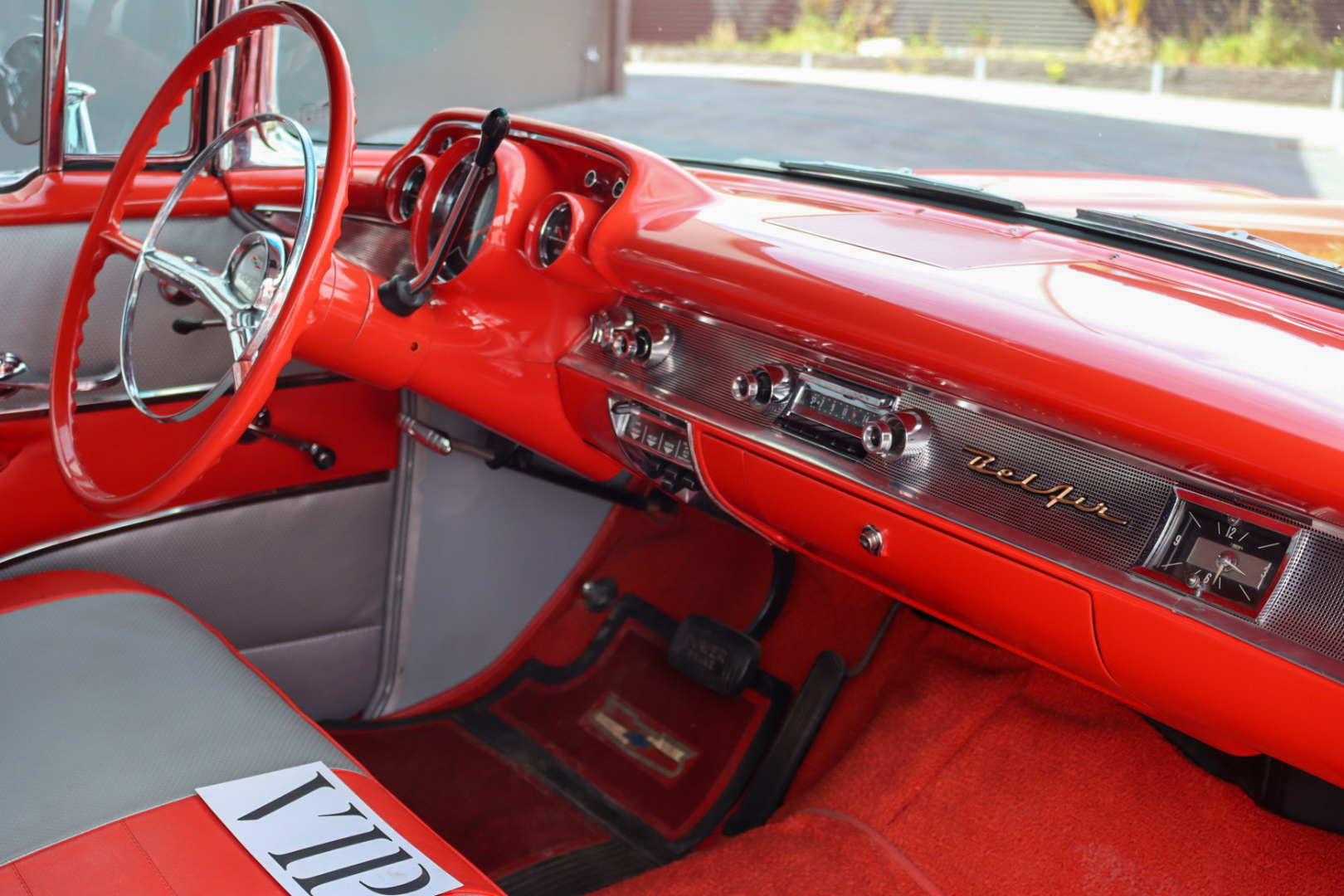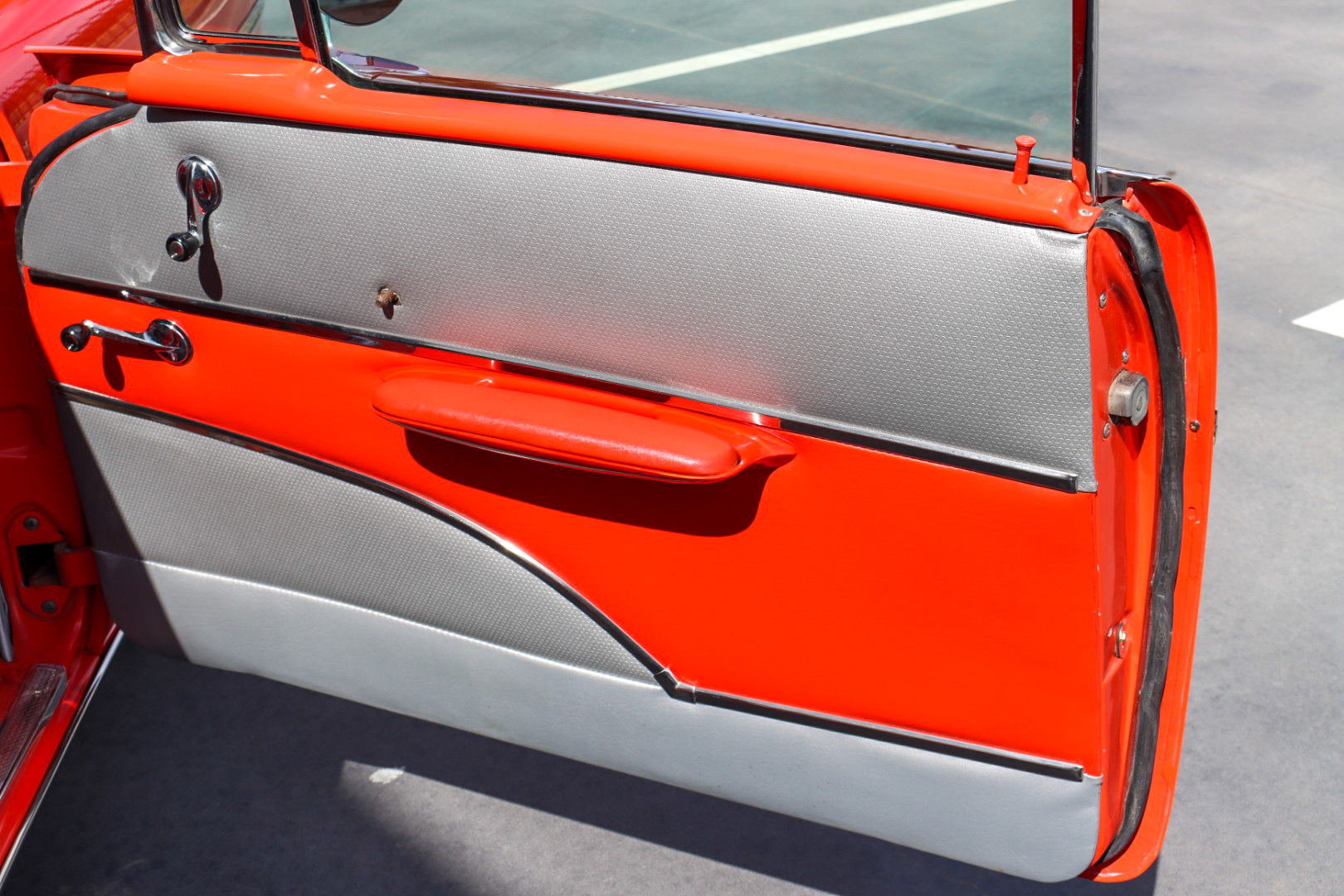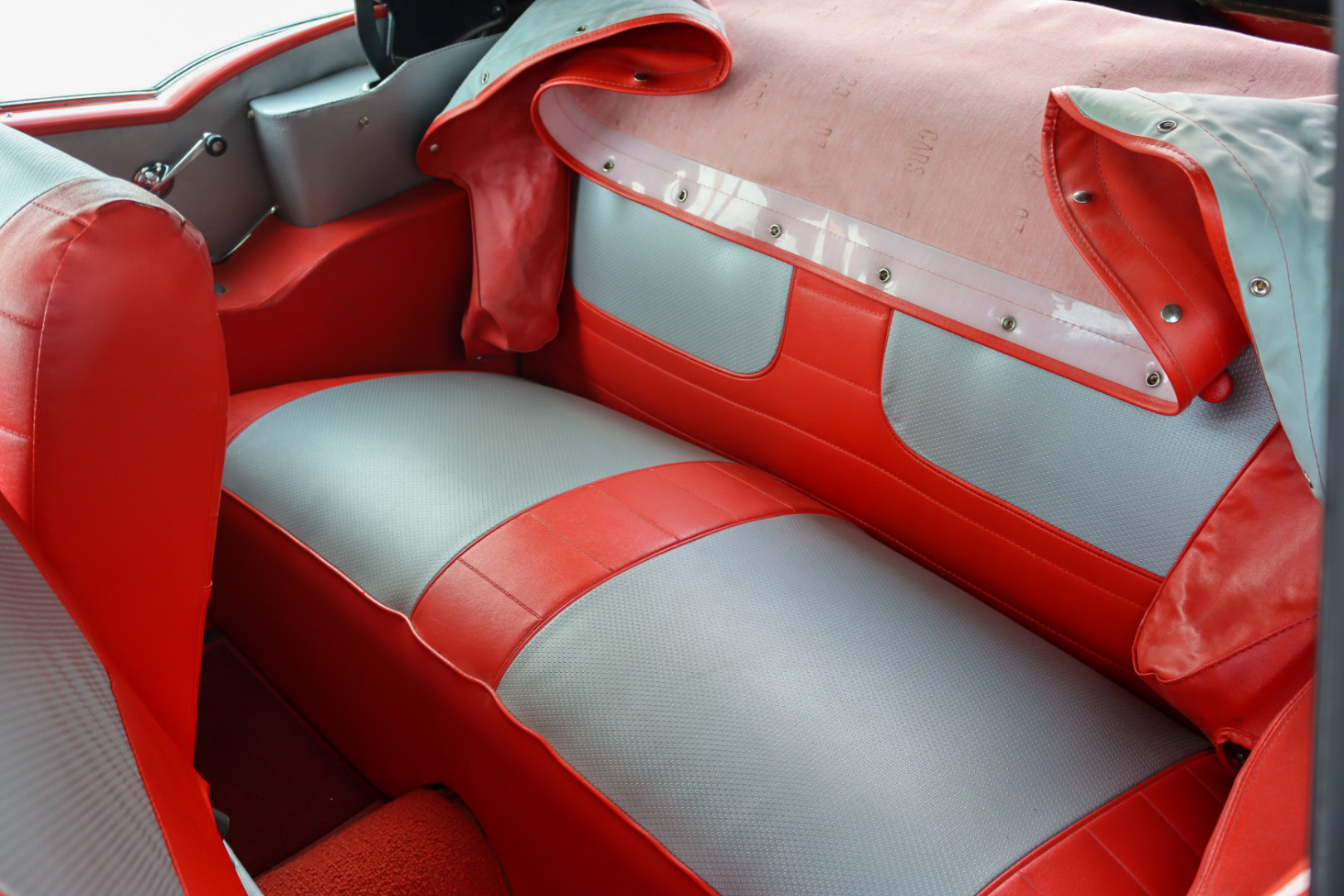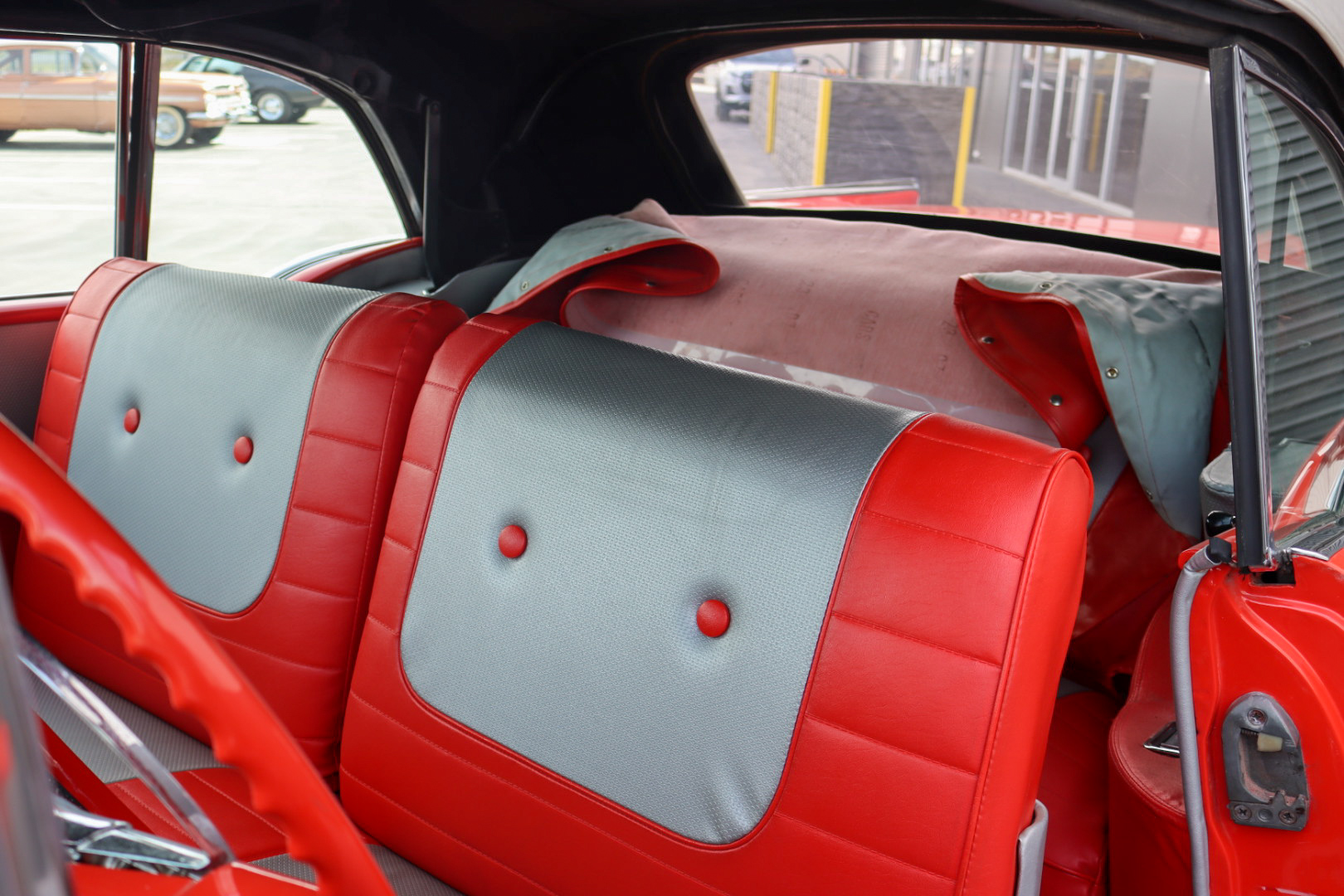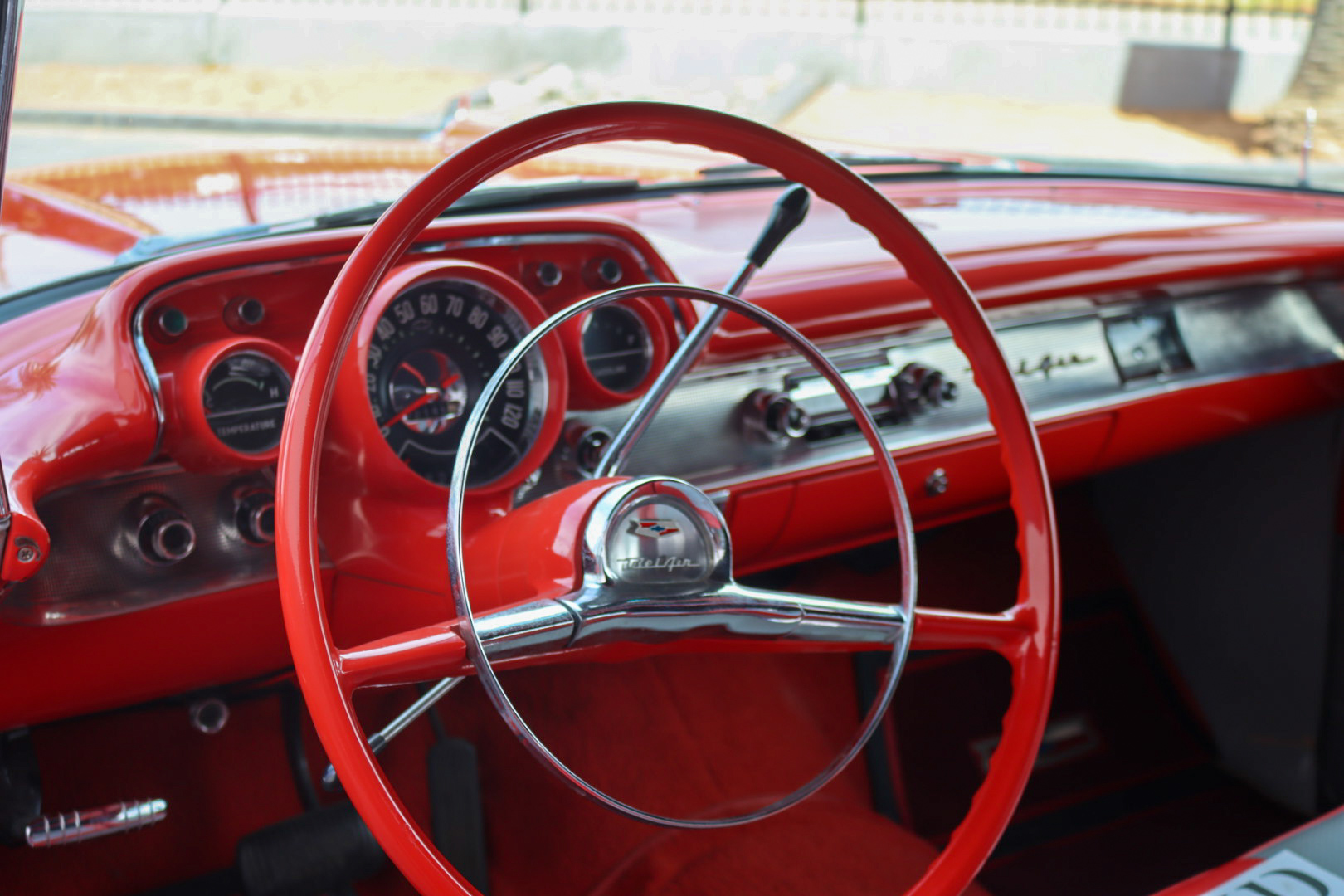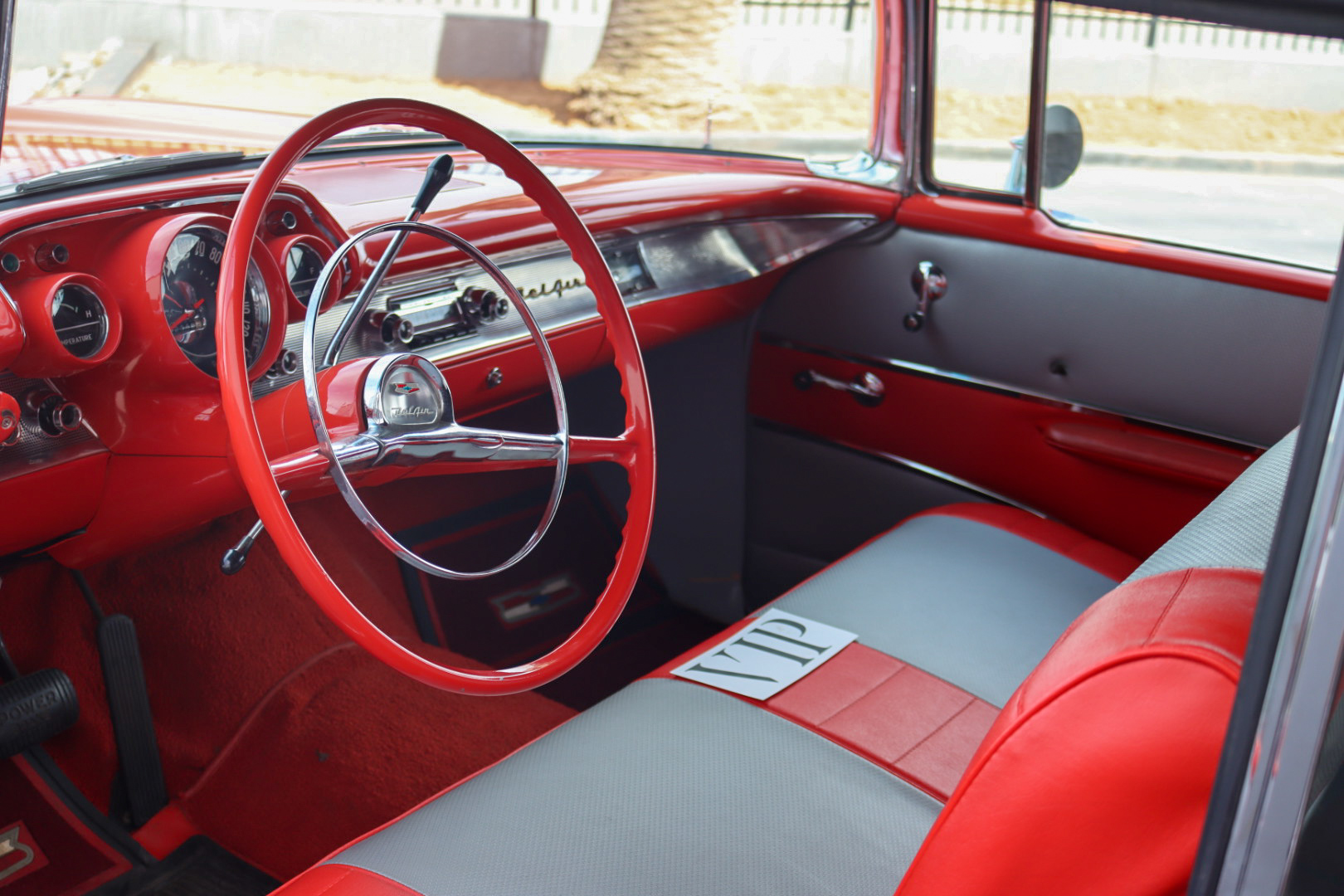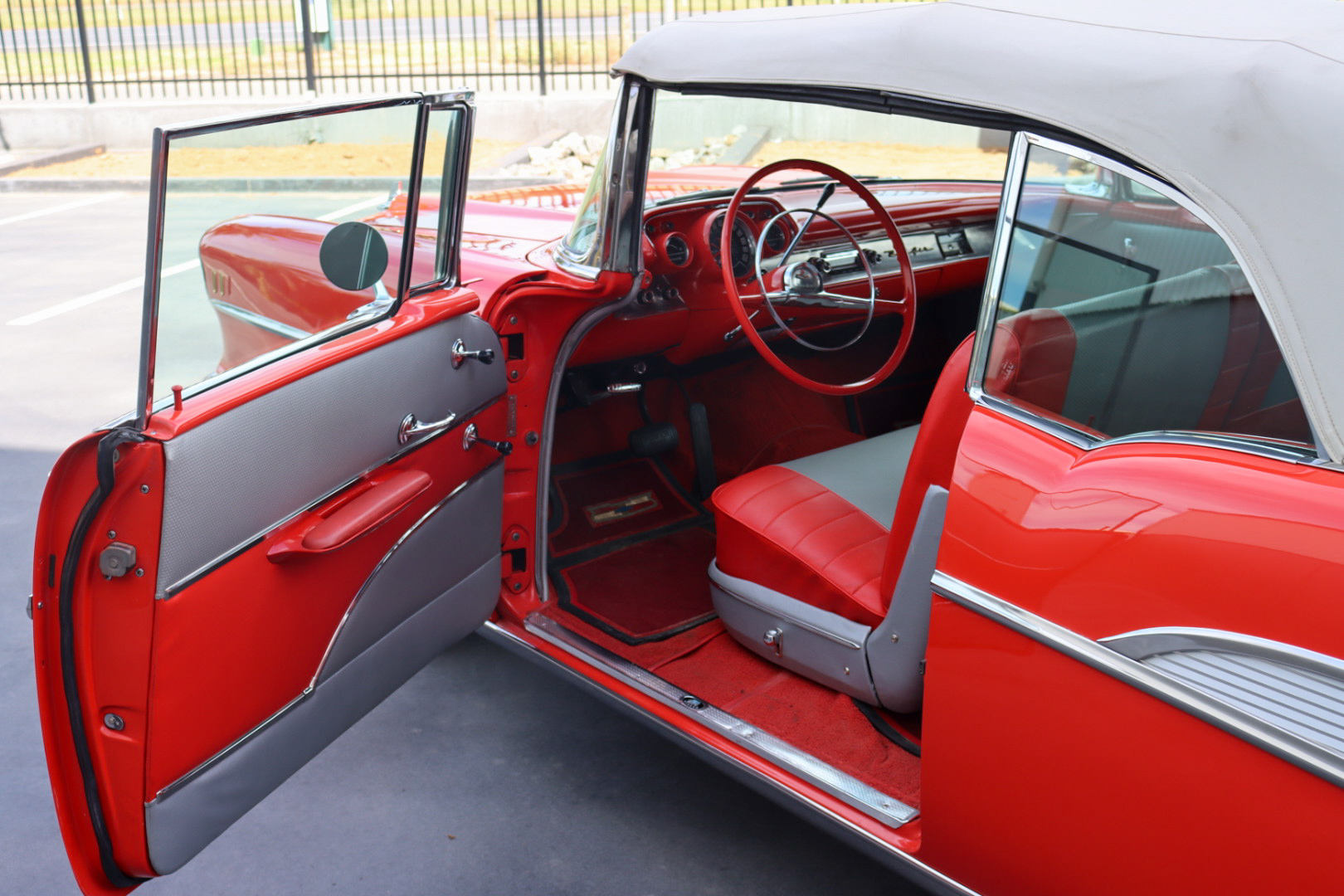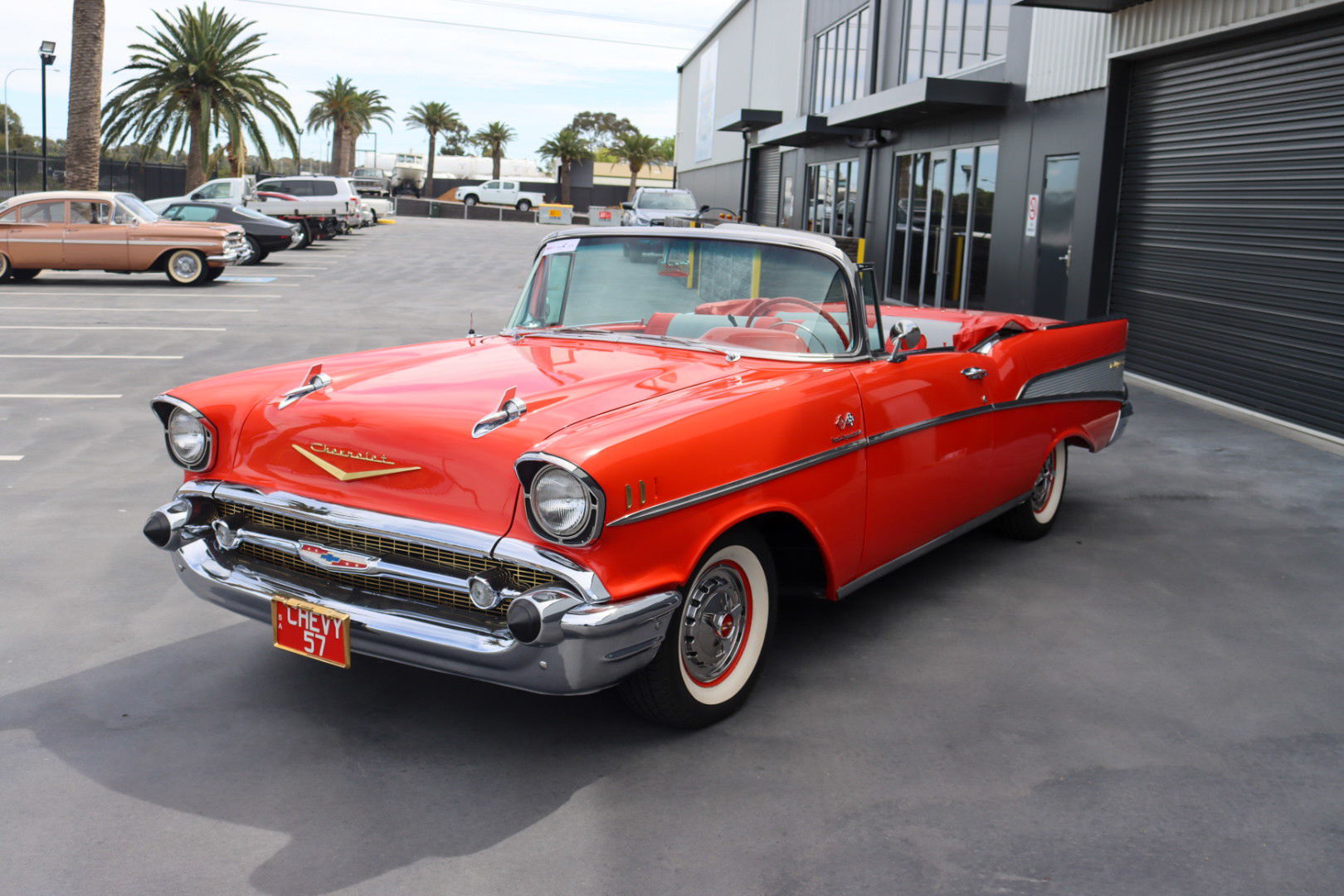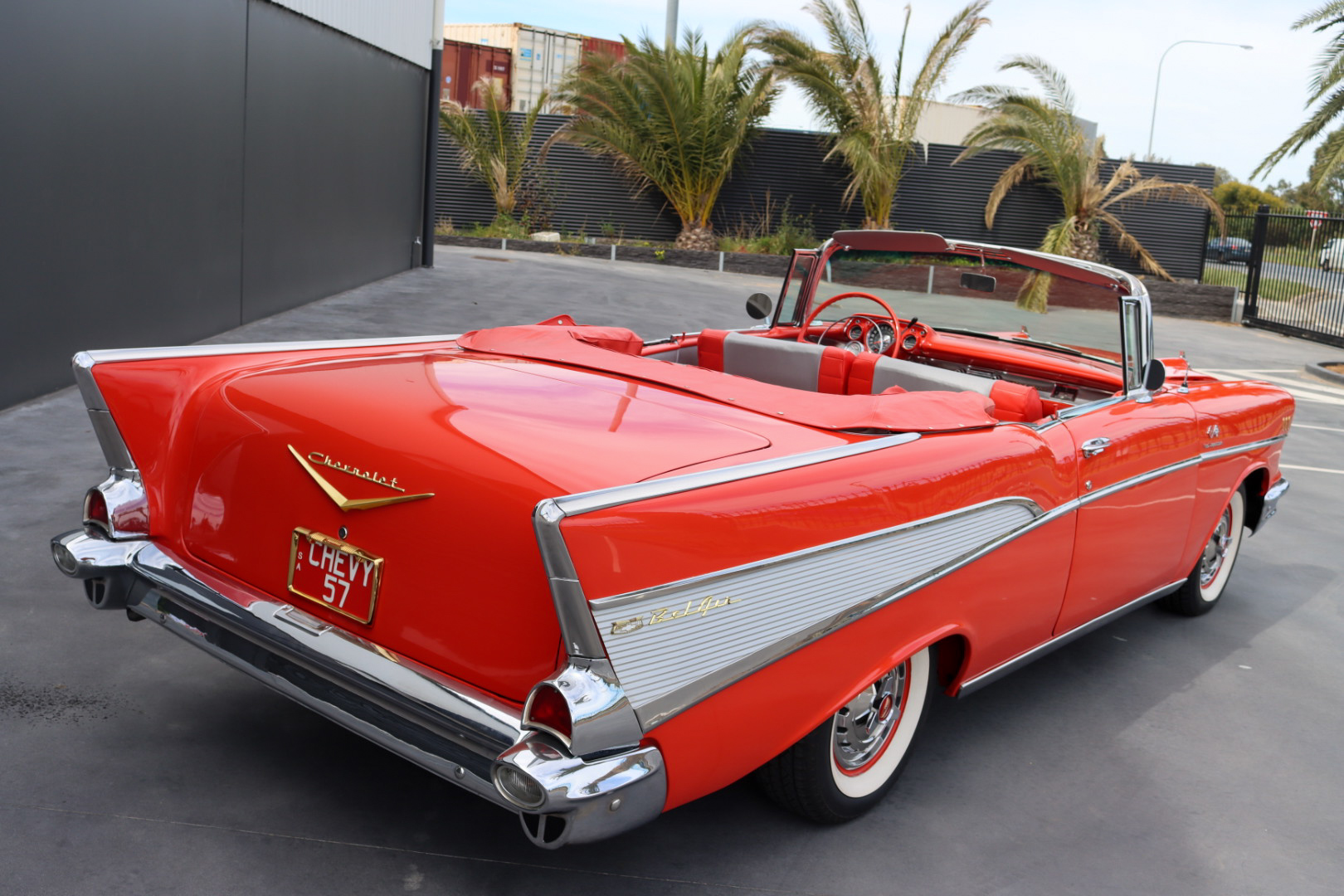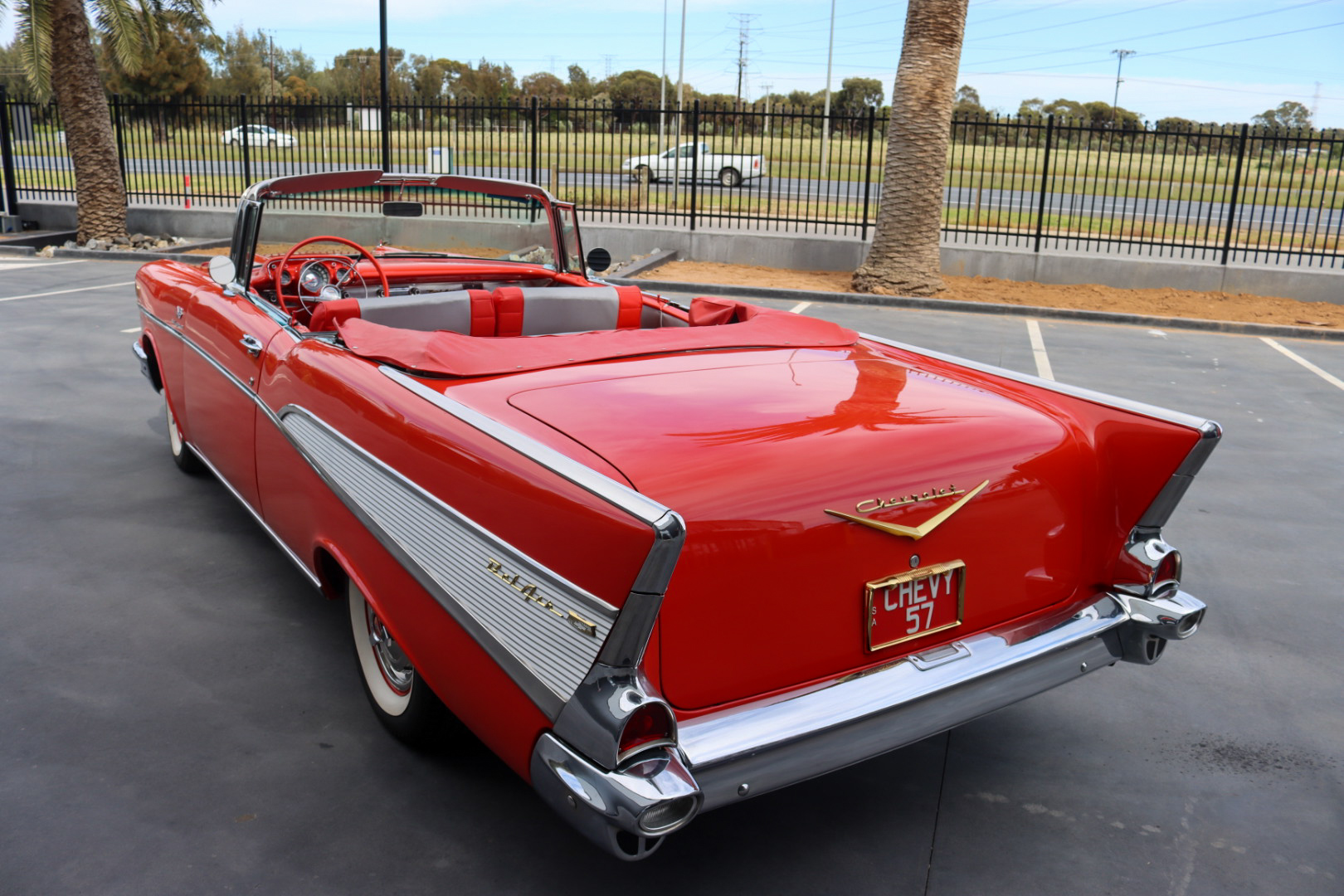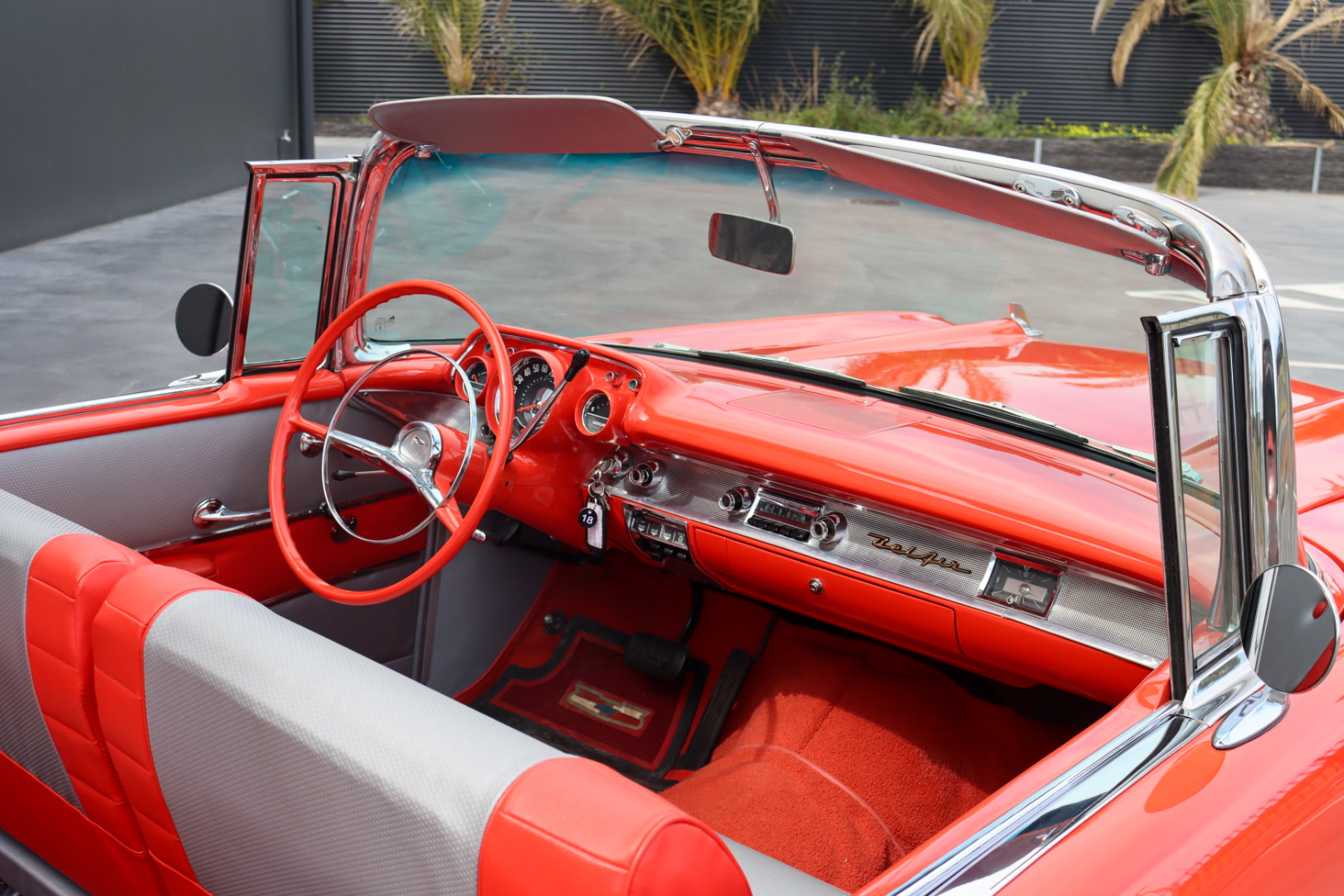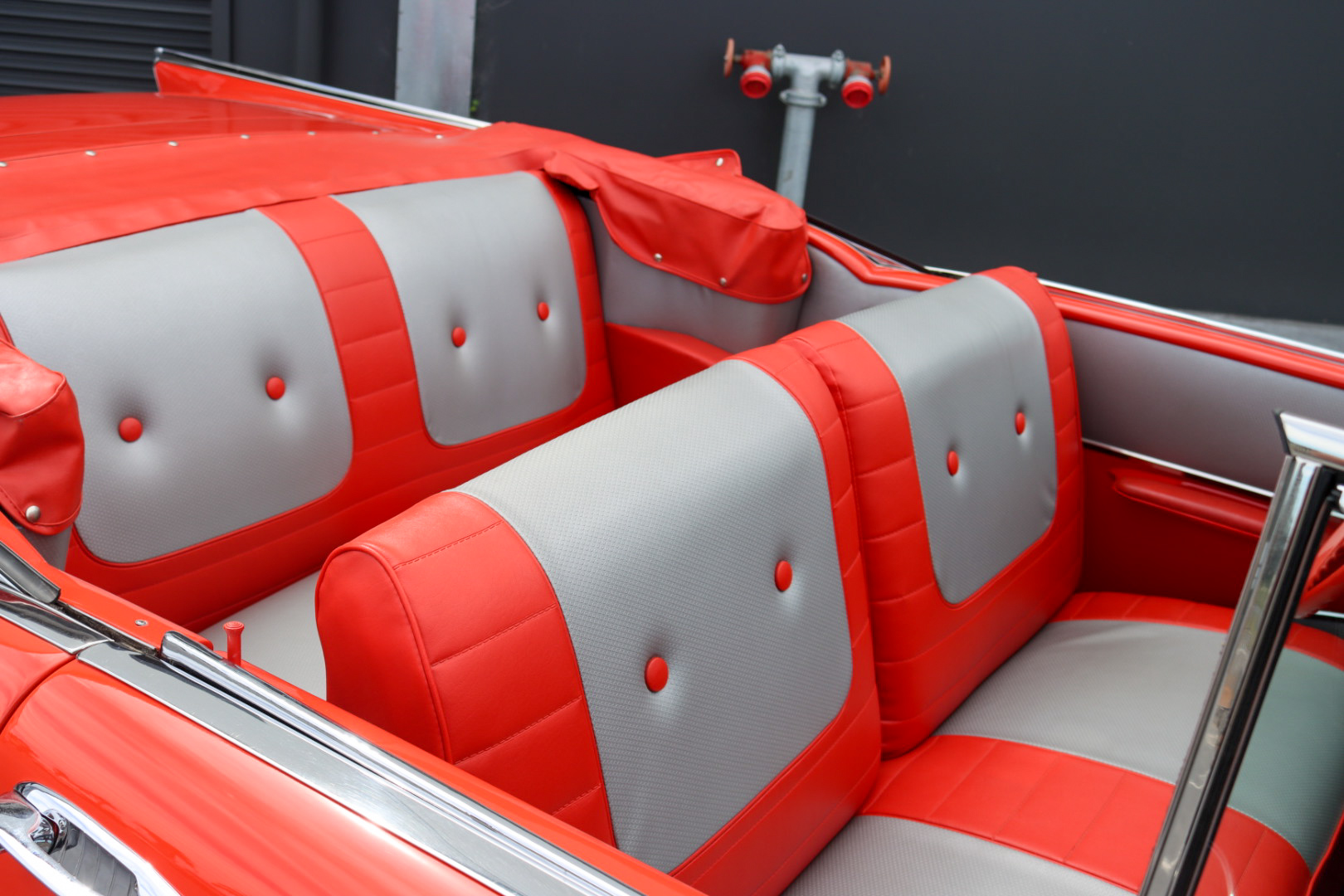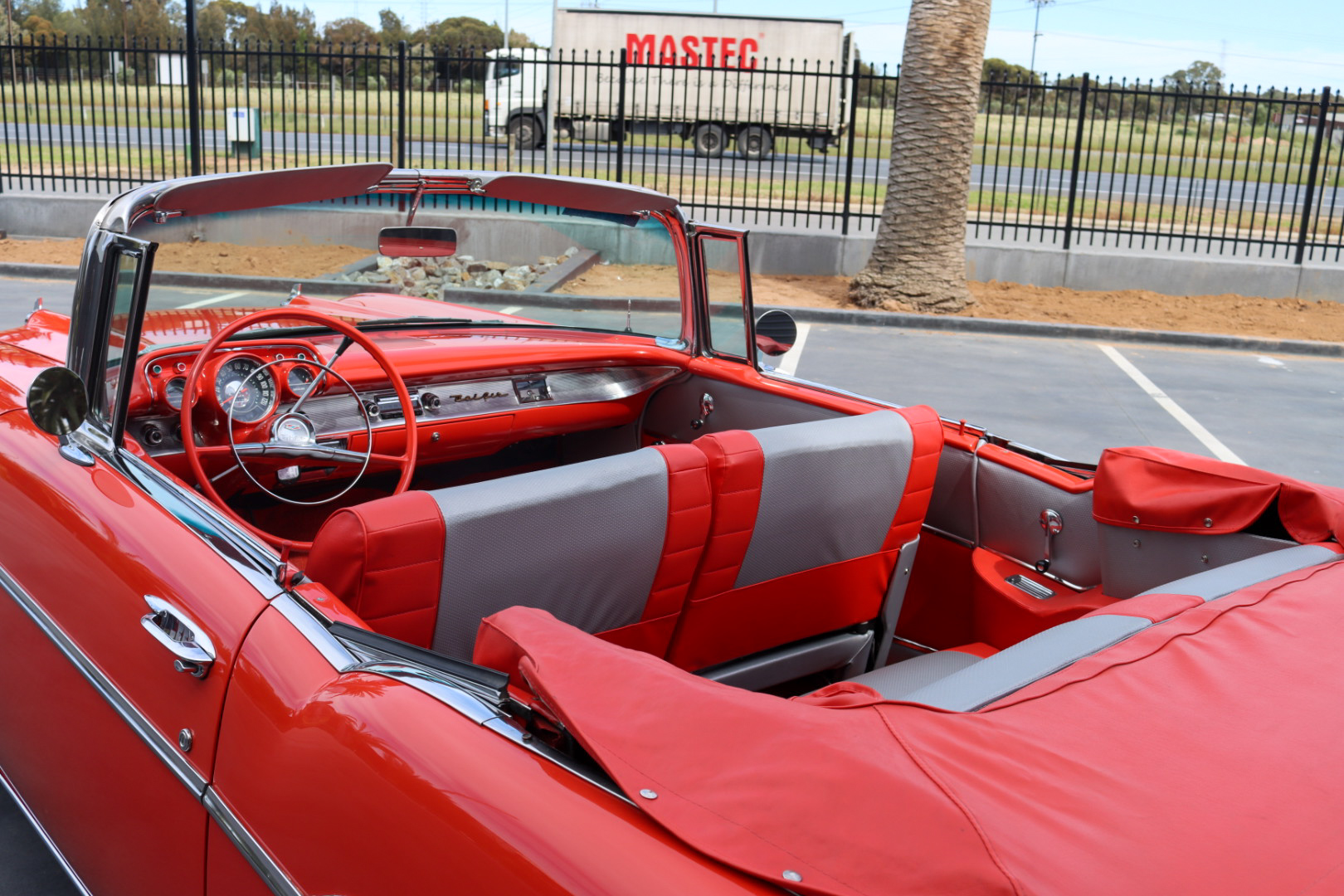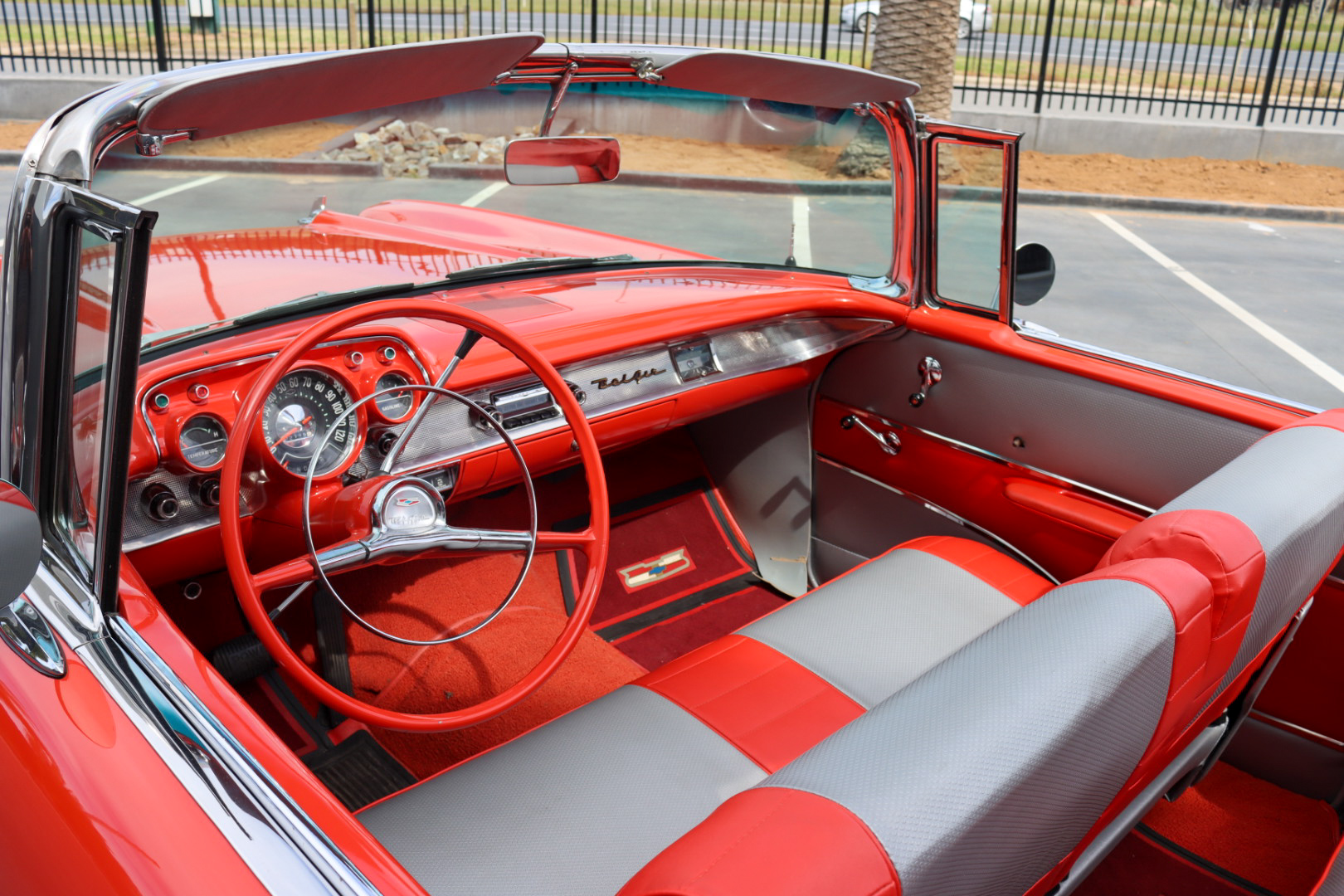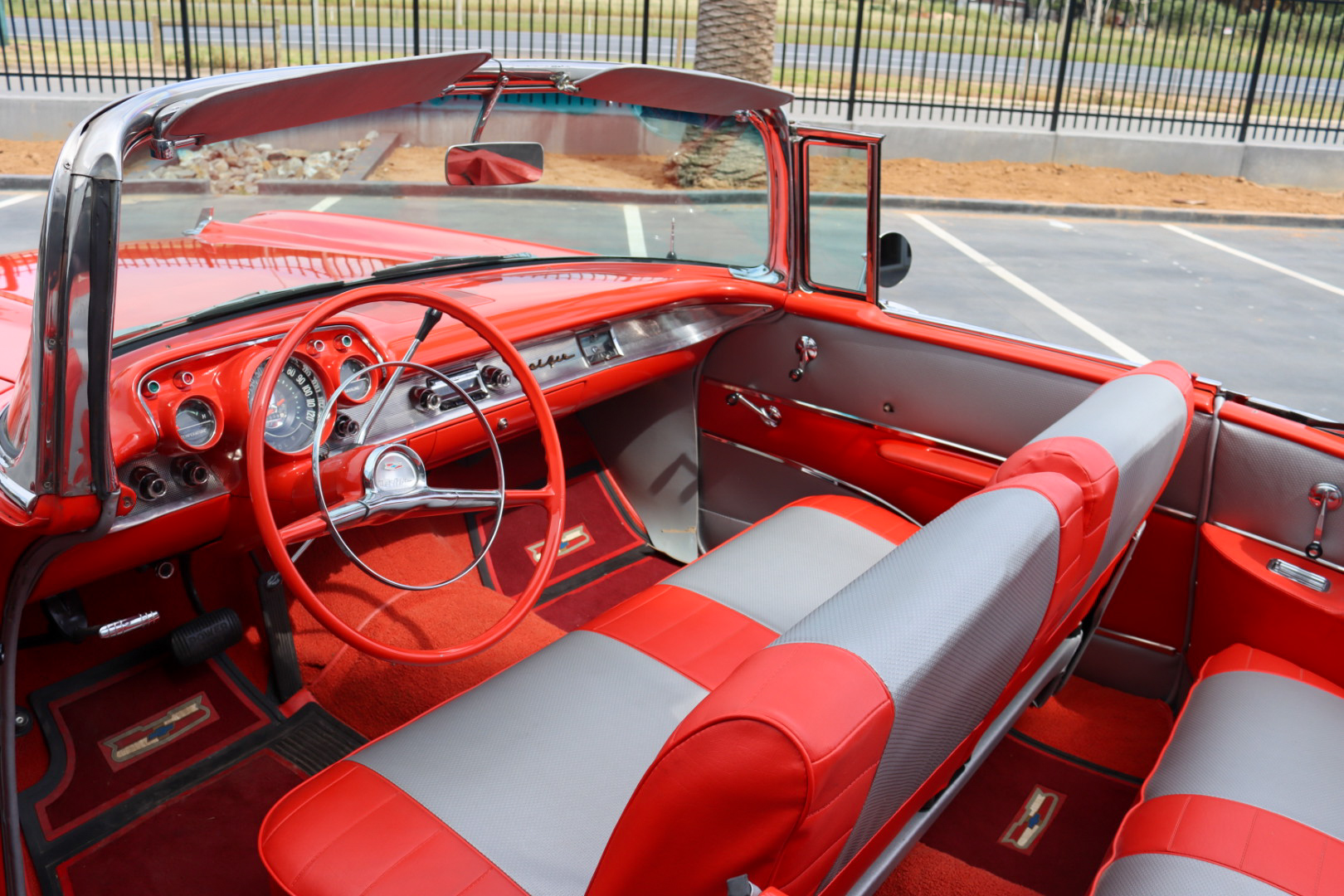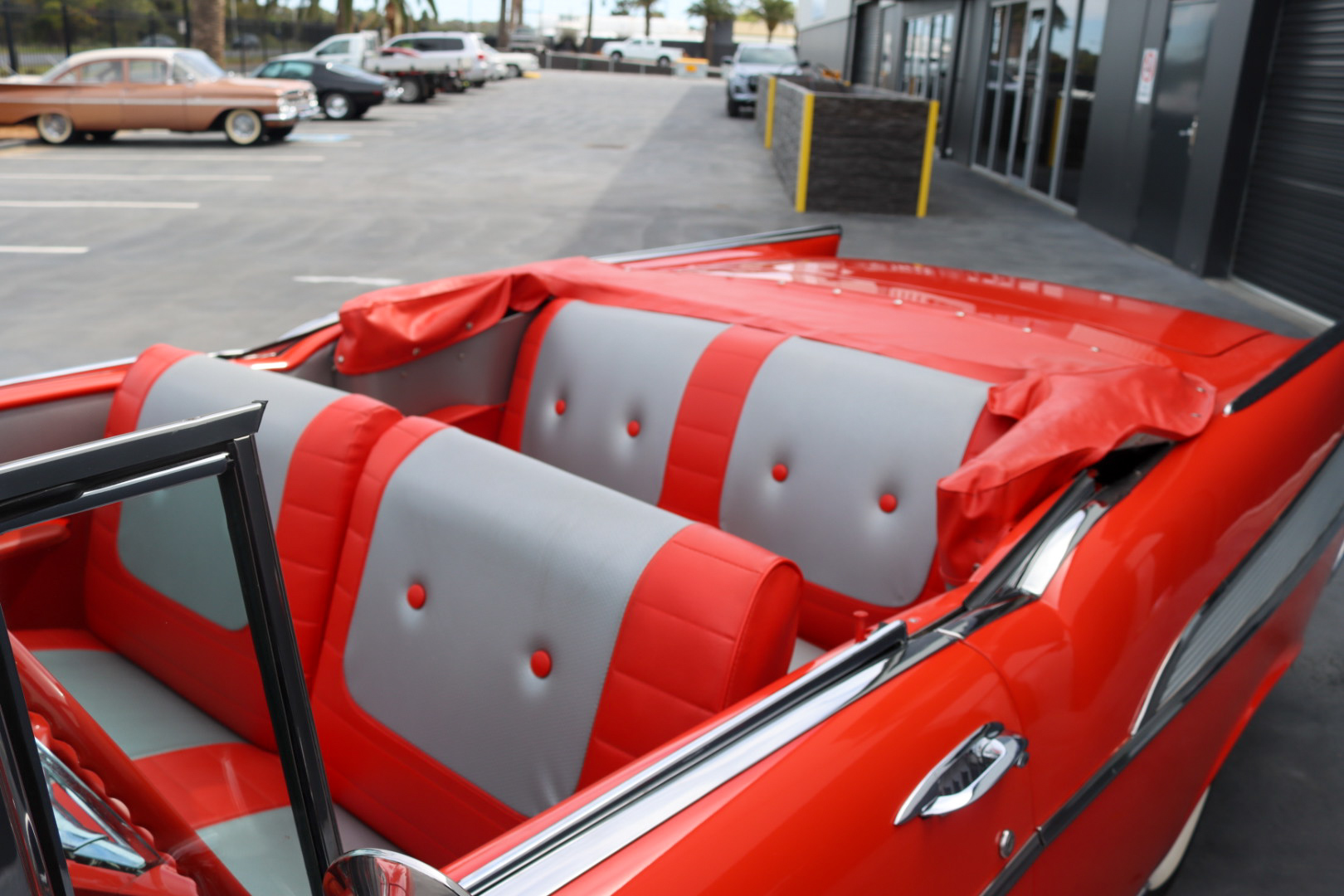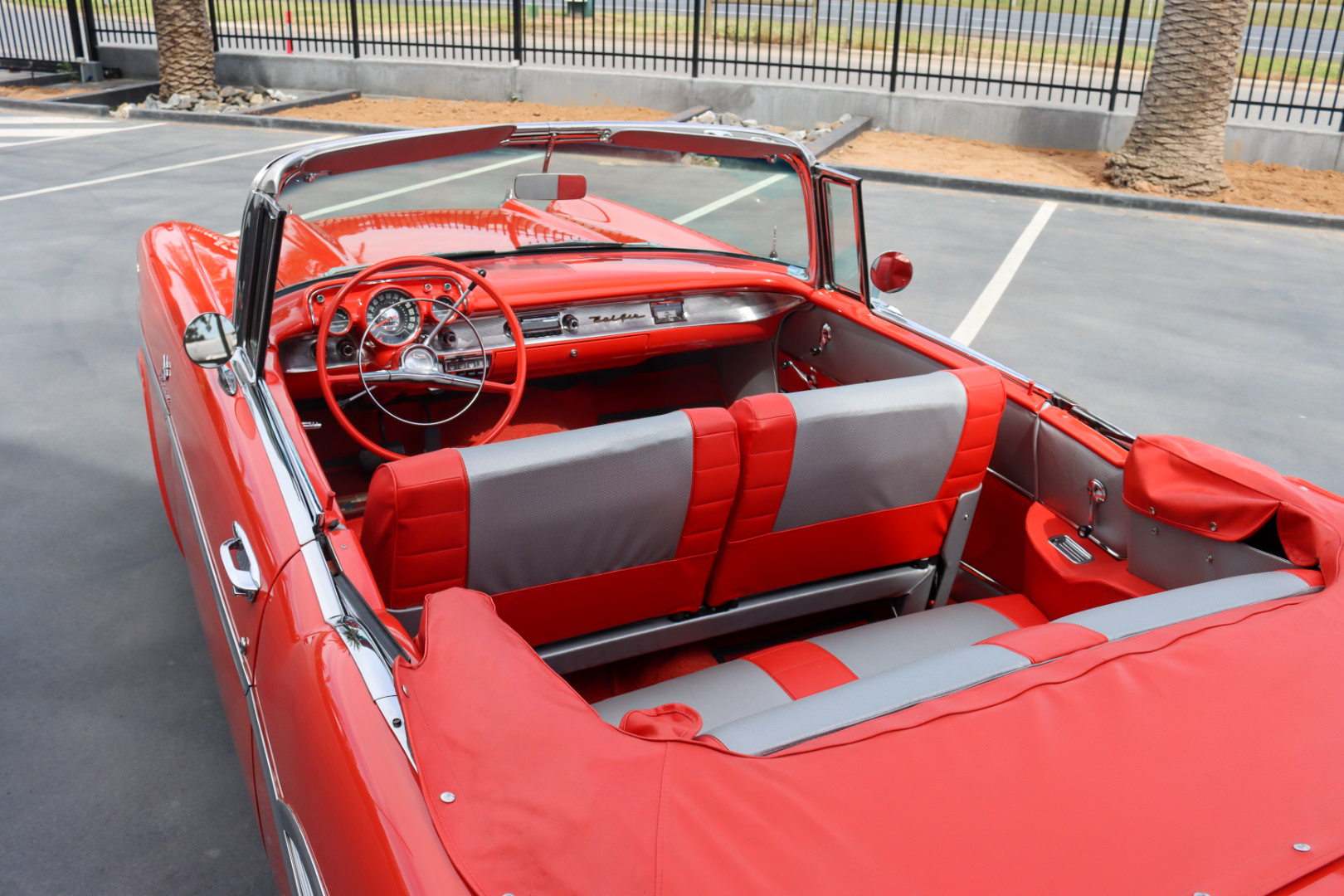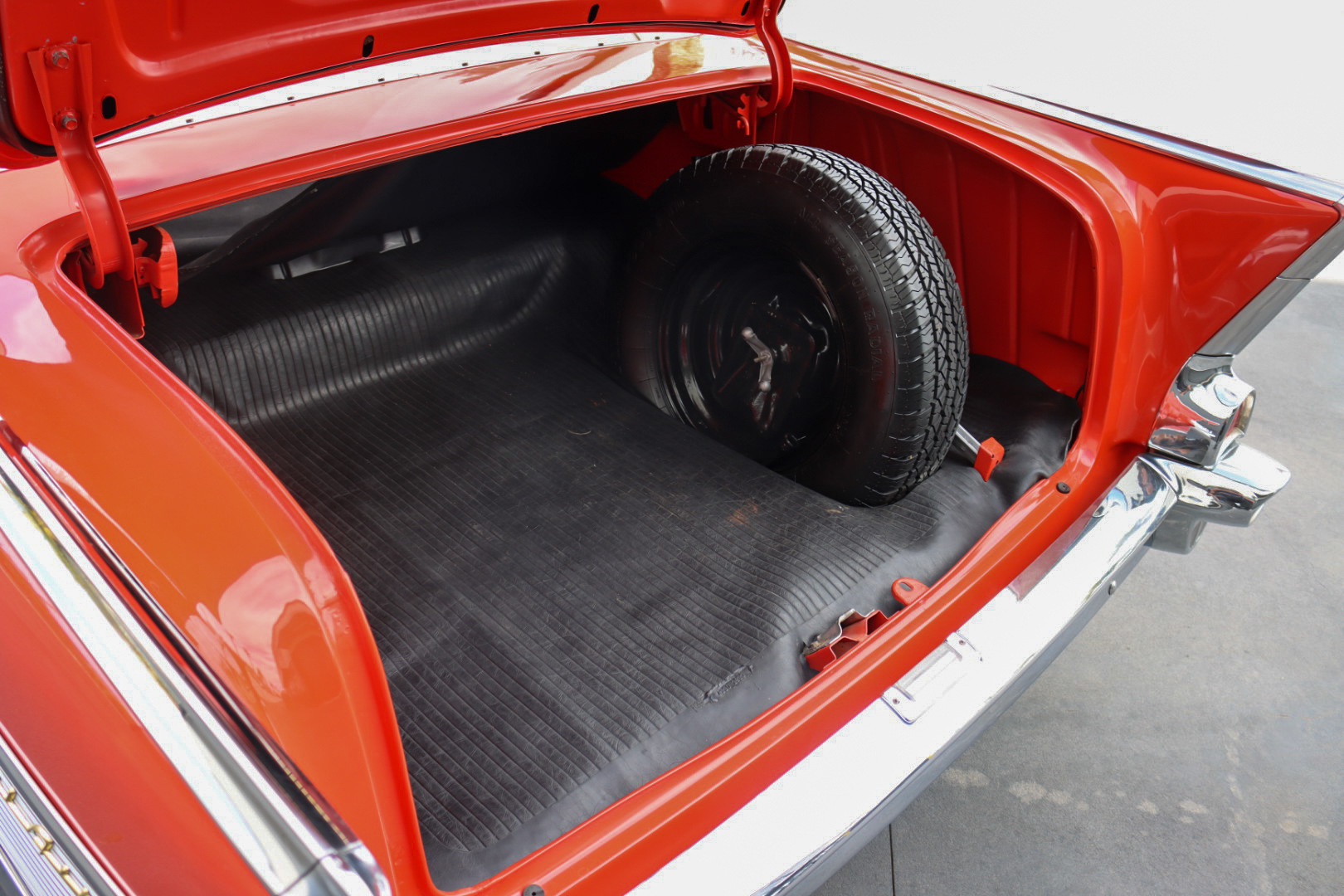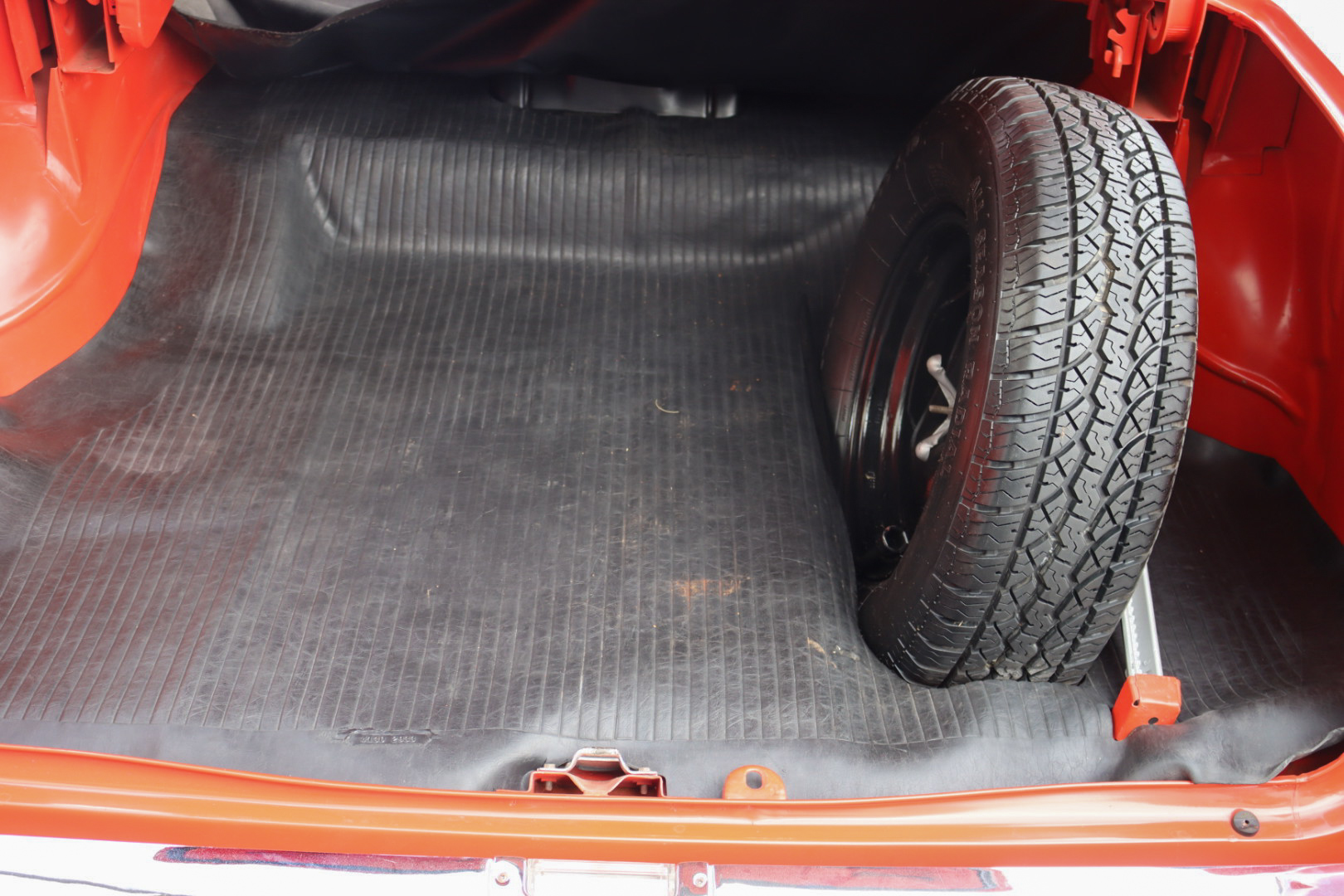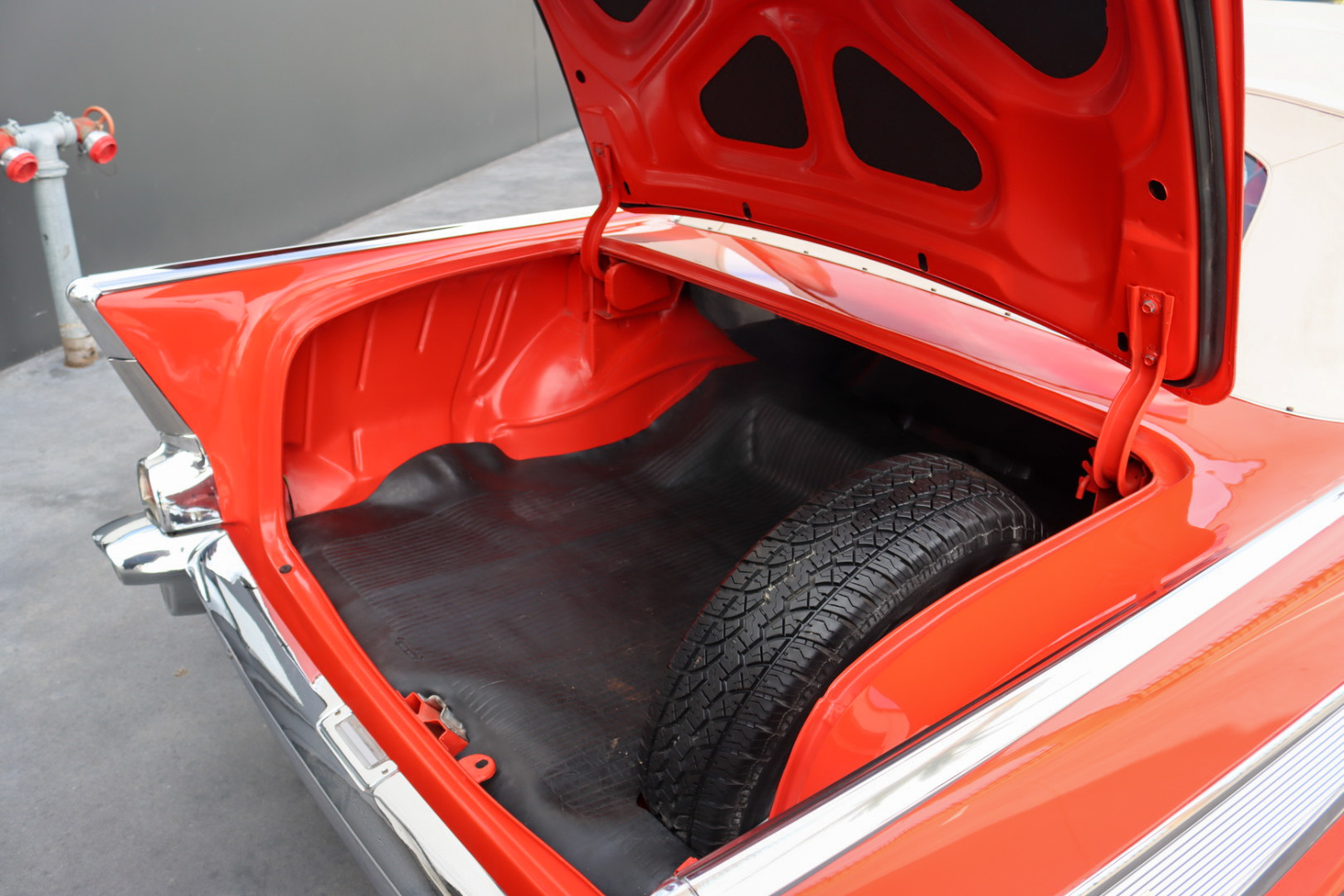 | | |
| --- | --- |
| Year | 1957 |
| Make | Chevrolet |
| Model | Bel Air |
| Engine | 283ci V8 |
| Odometer | – |
| Trans | 2 speed Powerglide |
| Colour | Red |
| Condition | Excellent |
Arguably the world's most popular classic car, 1957 was basically a carry-over from the highly successful 55 and 56 models. Minor changes included a wide chrome grille, rear tail-fins, and a new dashboard. The 1957 Chevrolet was immensely popular and still are.
History lesson over.
This 1957 Chevrolet convertible you see in from of you in my opinion has to be one of the cleanest cars I've seen in Adelaide, even Australia. The photos don't do justice, this Chevy is more than immaculate.
Under the king-size hood is the factory – Super Turbo Fire 283 V8 which has a factory fuel injection. SUPER RARE. When you thought it couldn't get any better and it surprises you again and again. The transmission linked to this beautiful injection is the two–speed Powerglide automatic which shifts through all gears smoothly.
Have a look inside and you see the trim colour coded red and silver, carpeted red with correct coded floor mats, dash and gauges in excellent condition, and red vinyl cover to hide the white convertible top when down. A top-down convertible has its own happy place in the sun! And when the weather's not at its best the power-operated top makes snug protection automatically yours at a button touch. All you're missing is the fluffy red dice.
Everything on this car is colour coordinated. The lines, the body, the chrome sits perfectly, the gold badges really just finish off the car, don't they? Even the number plate fits in beautifully with all the cars. Red rims, 3" white walls, and correct date code hub caps. Mmm, beautiful is the word that best describes this beauty.
This is the TOP TOP TOP of the range 1957 Chevrolet Convertible. Do your homework before calling or saying anything about the price.
For sale $194,850