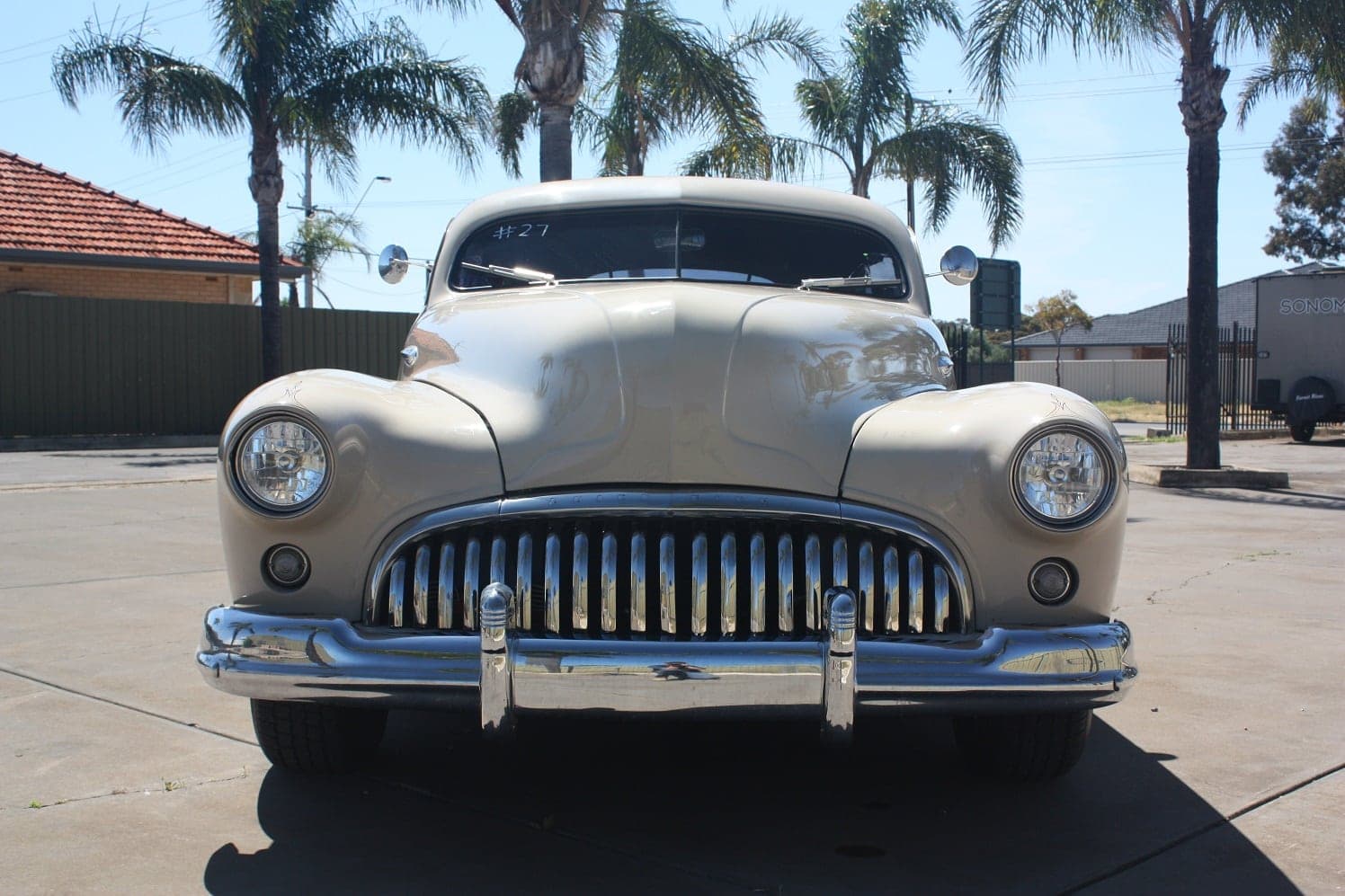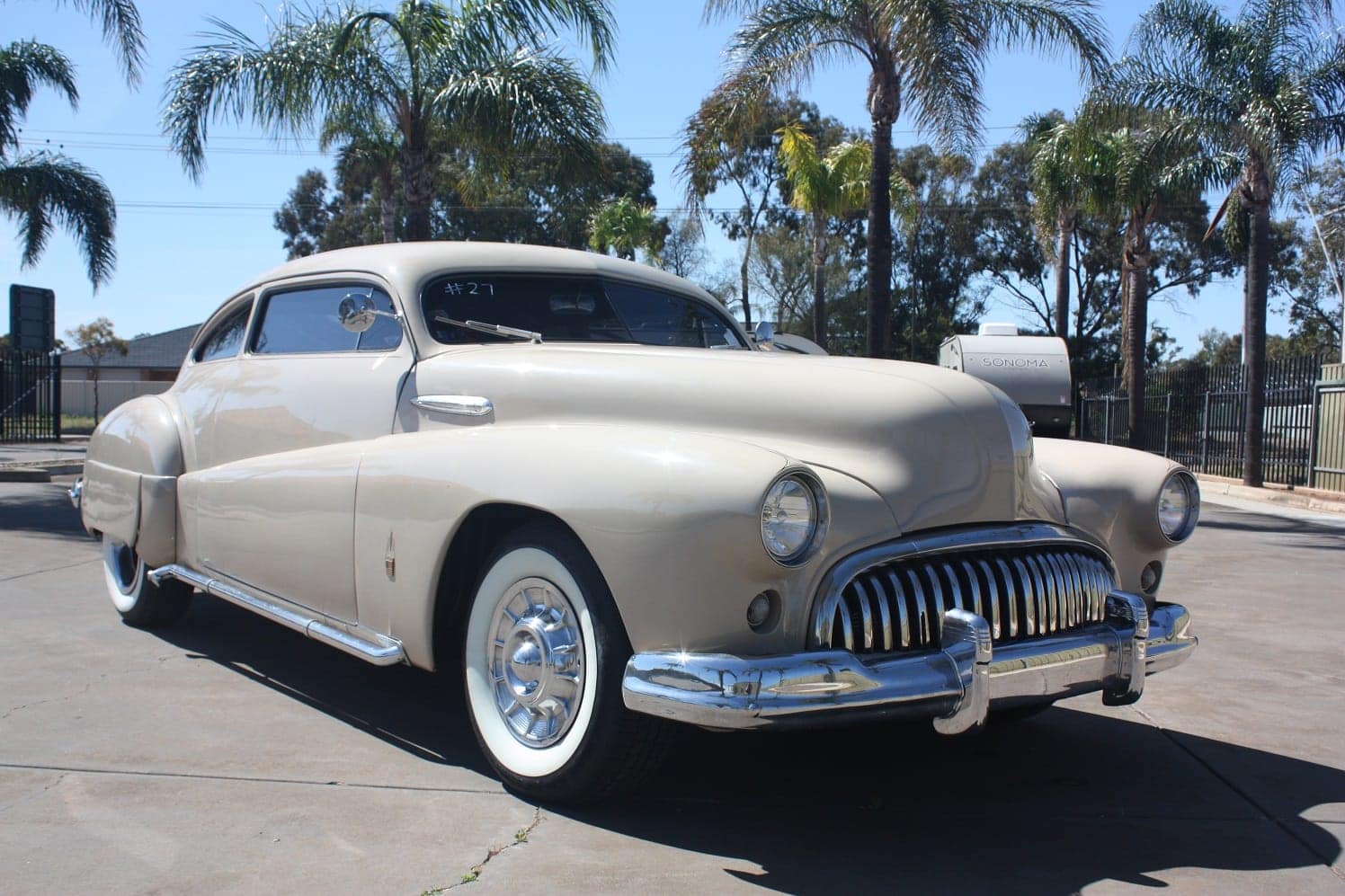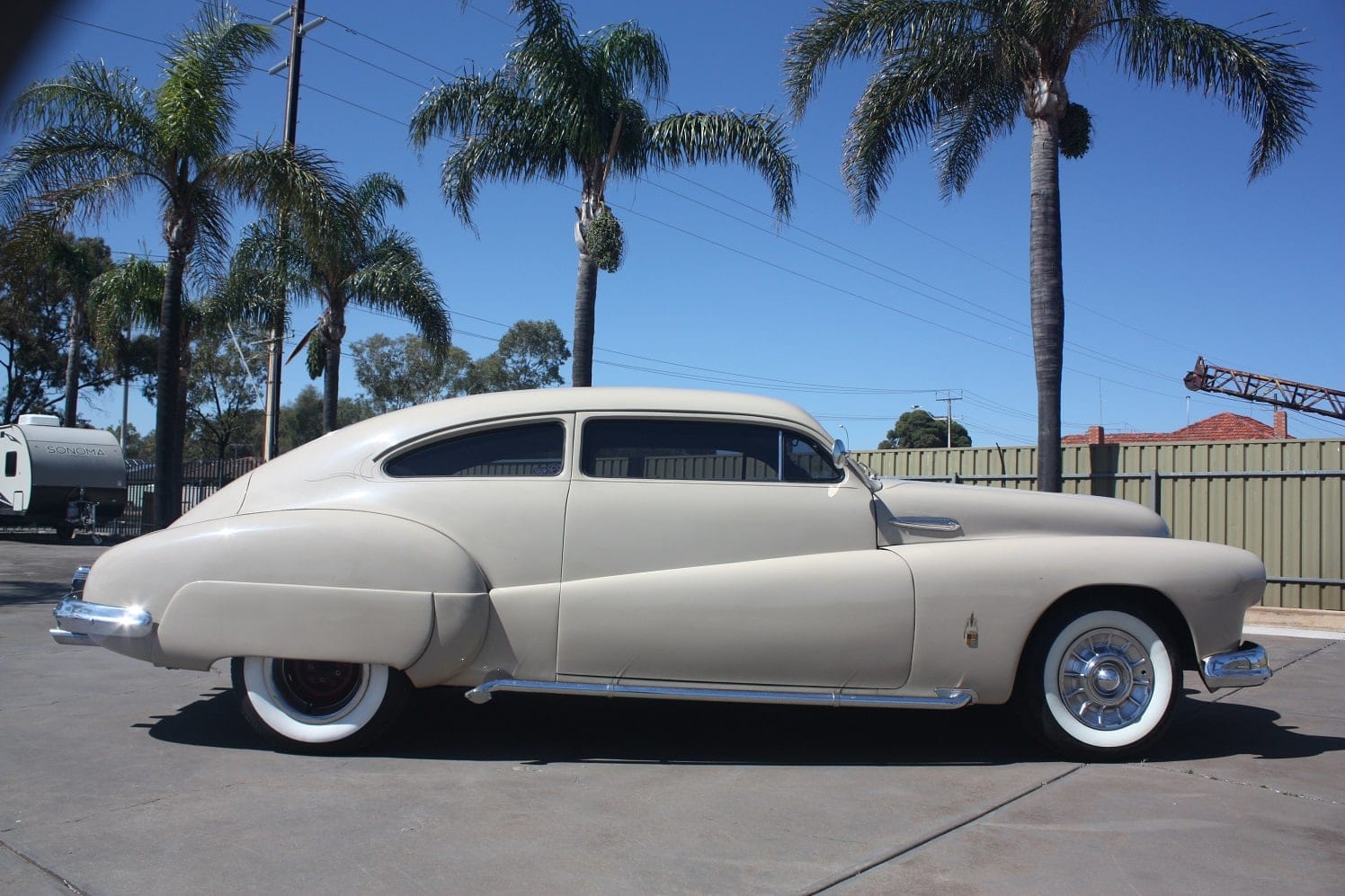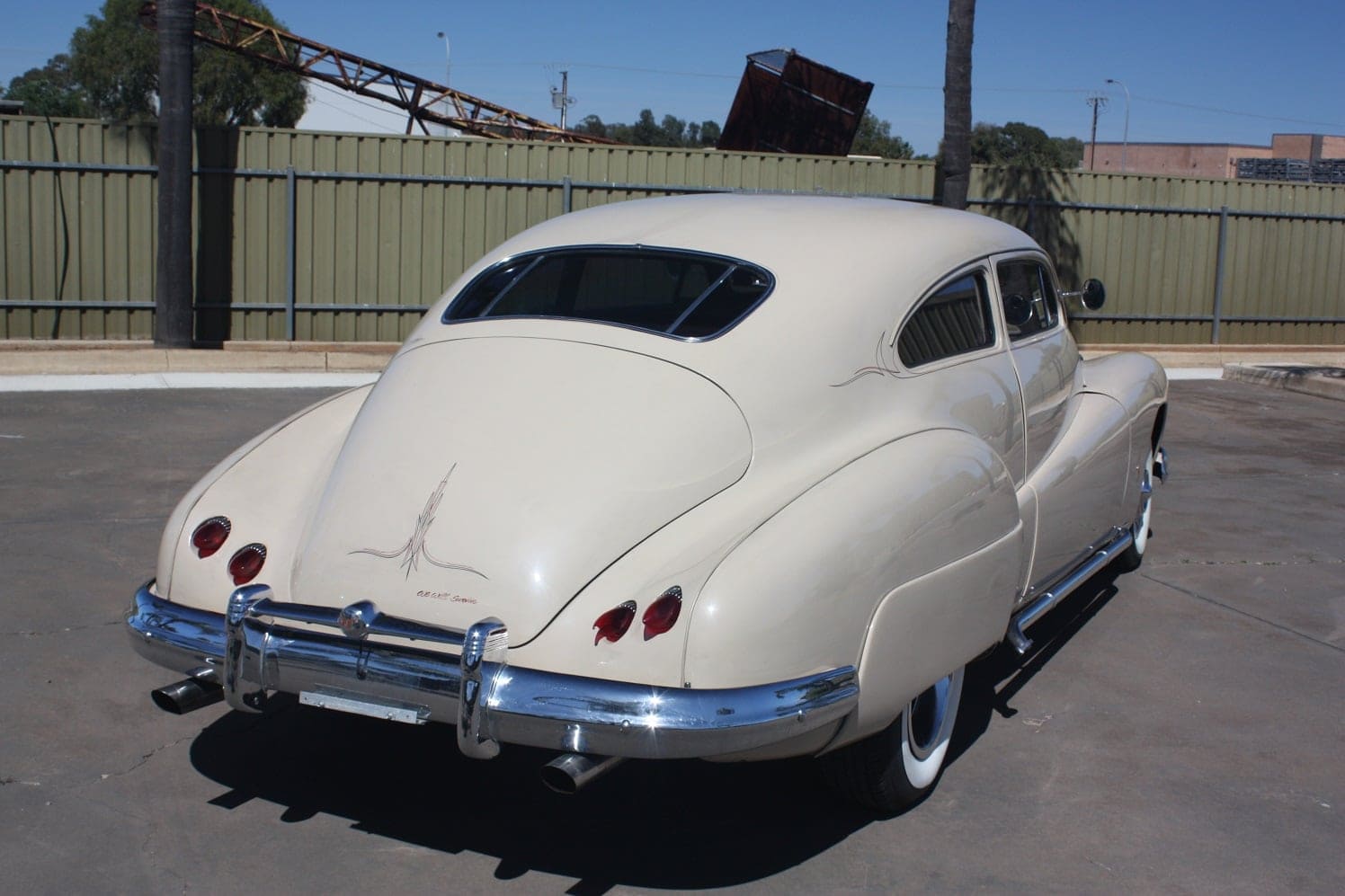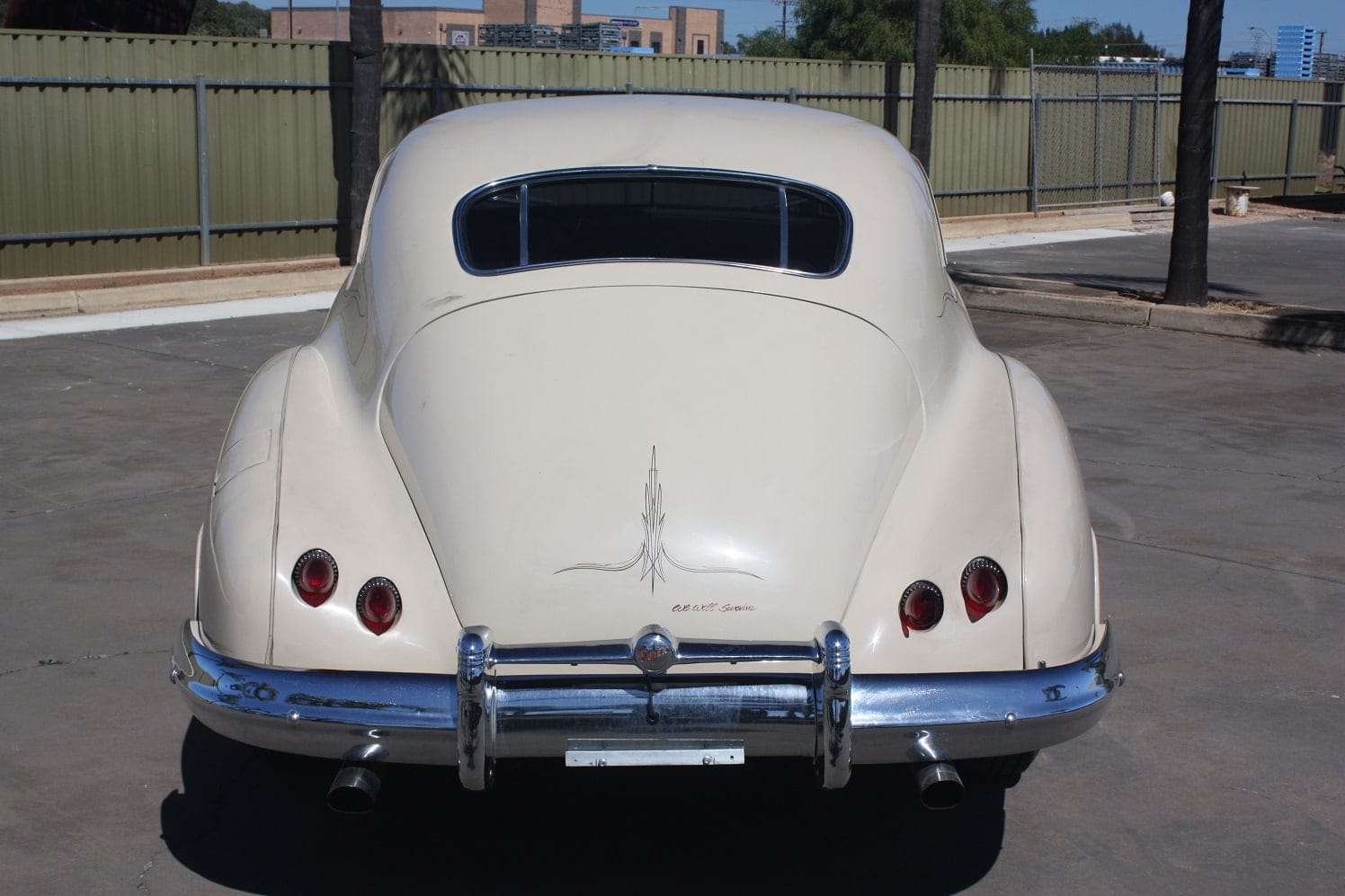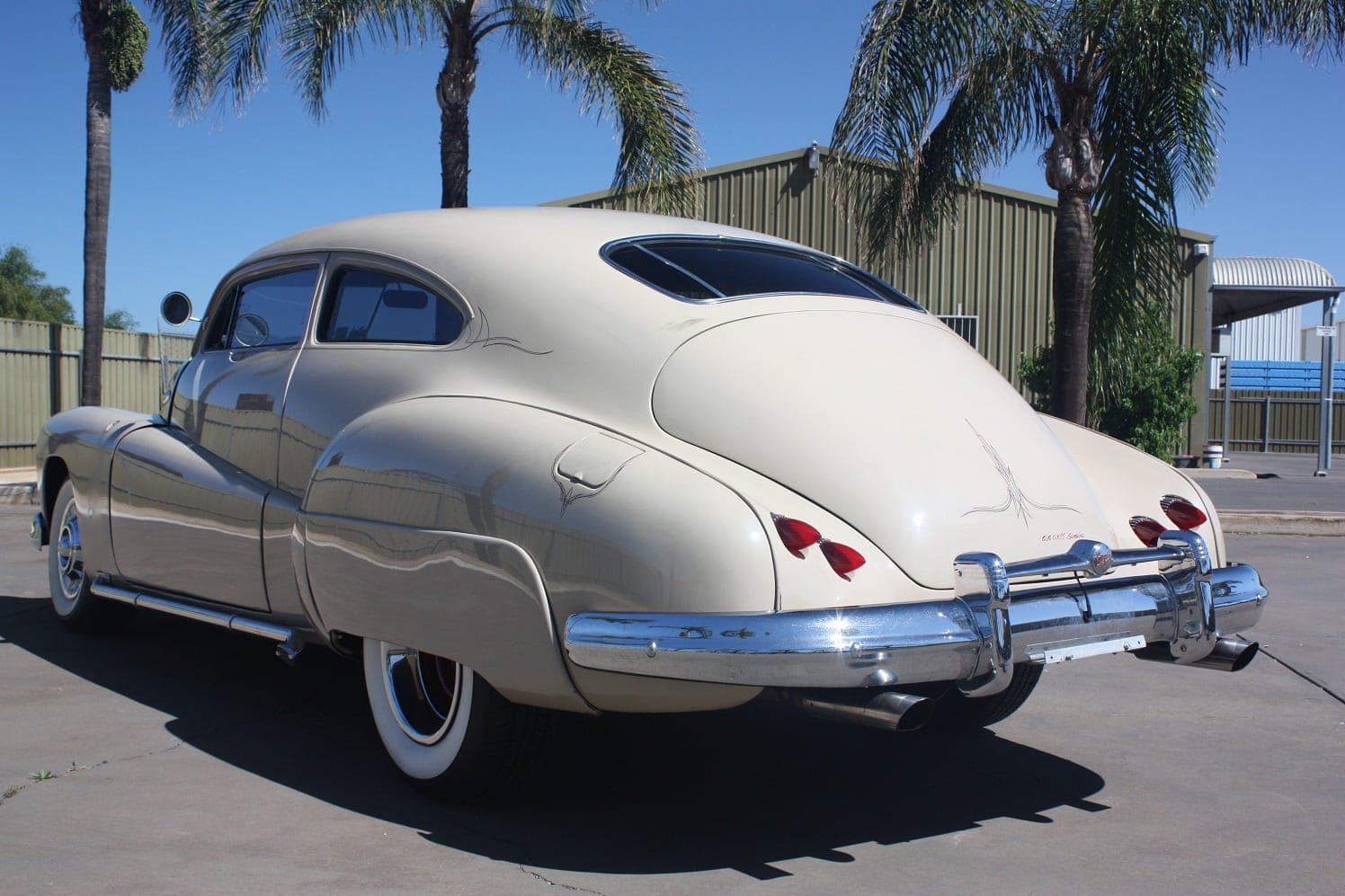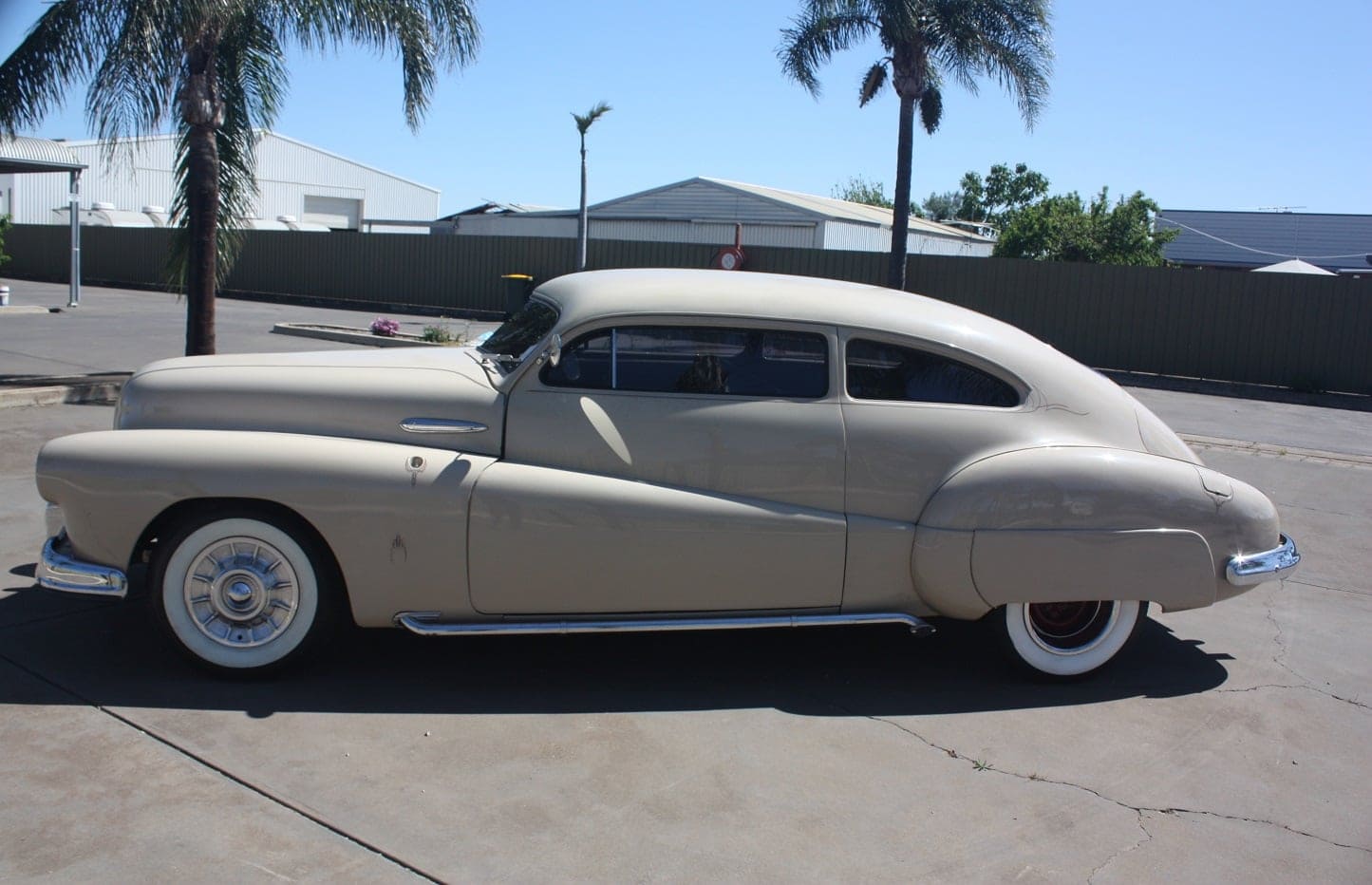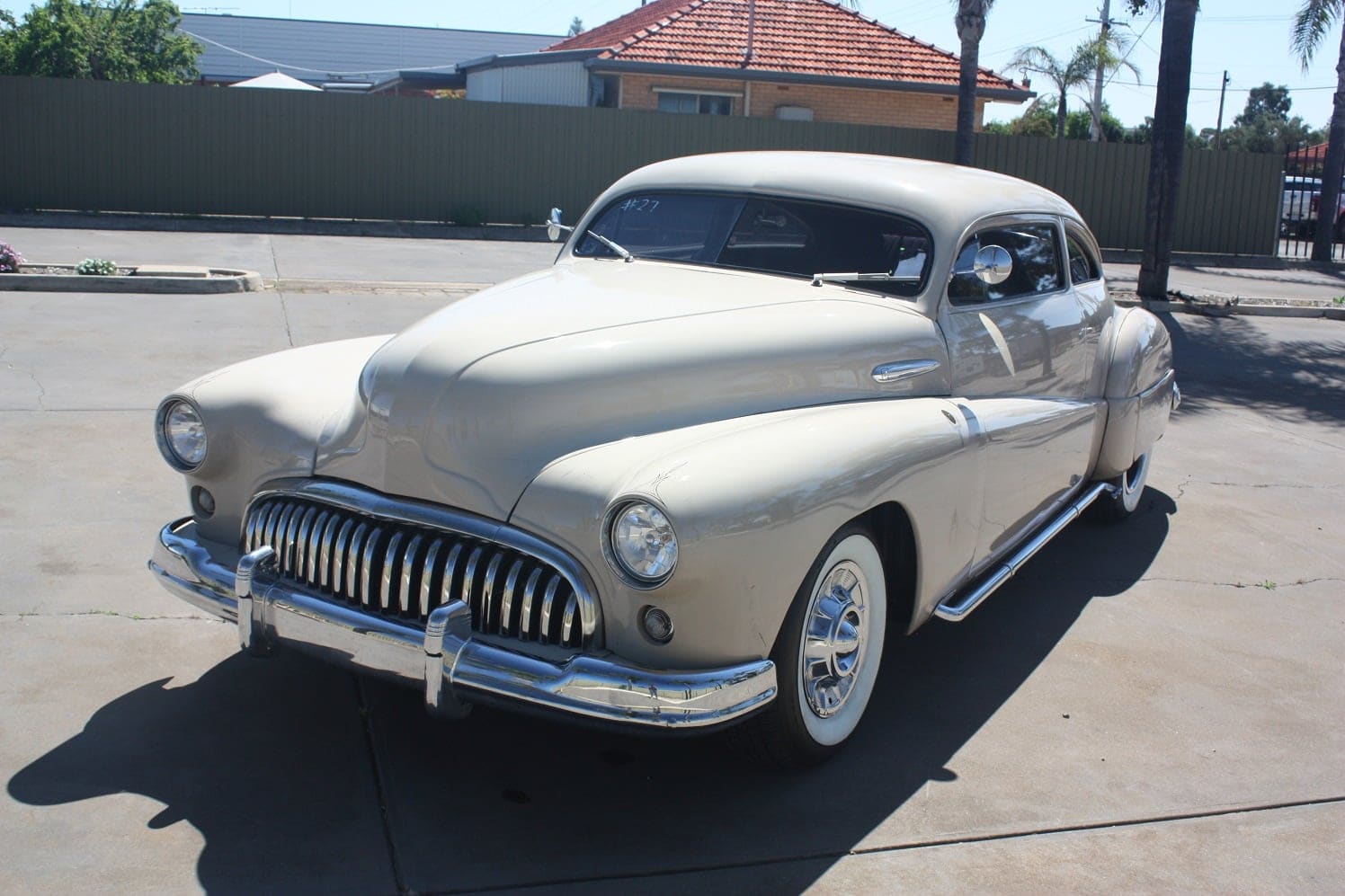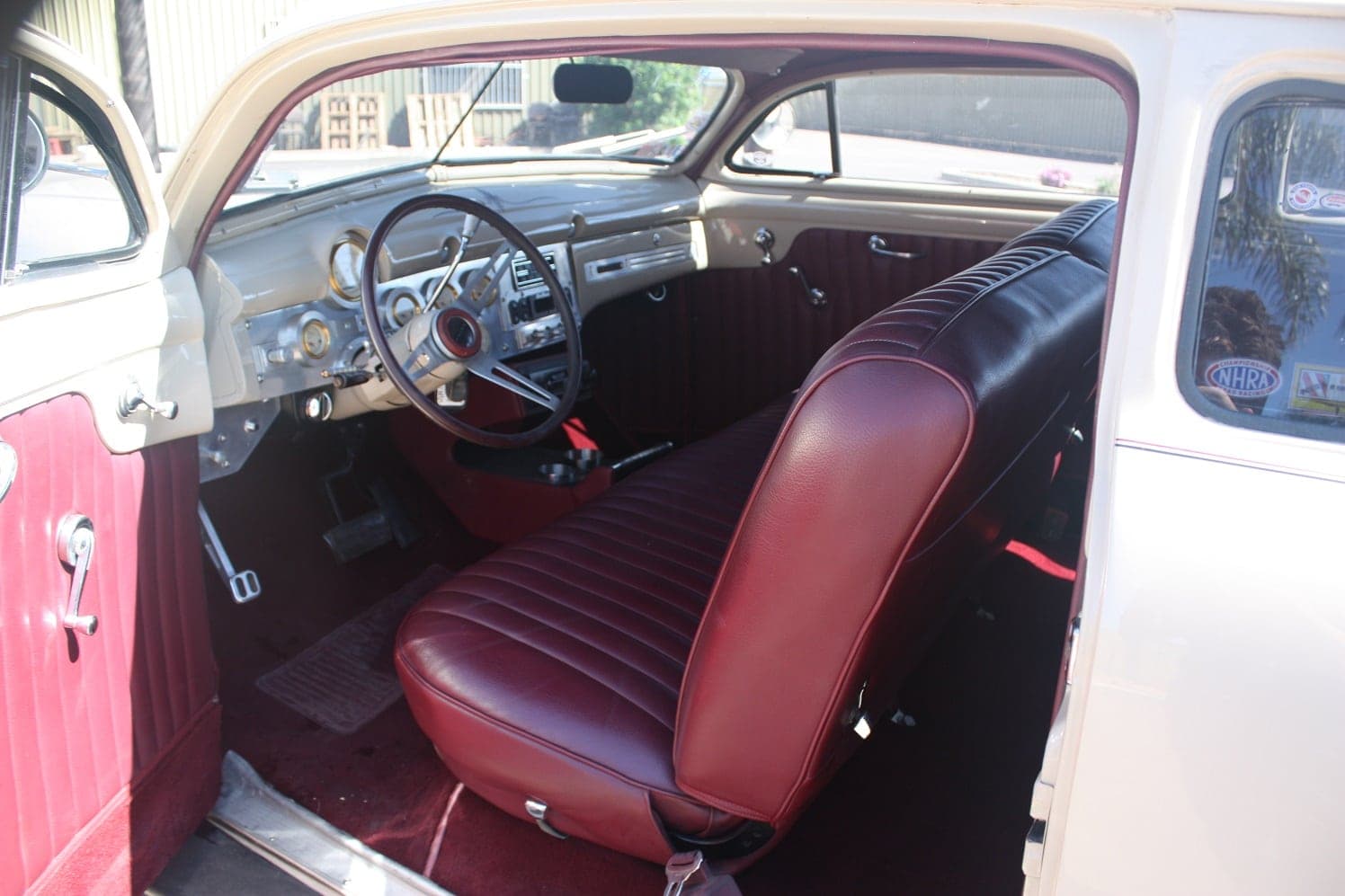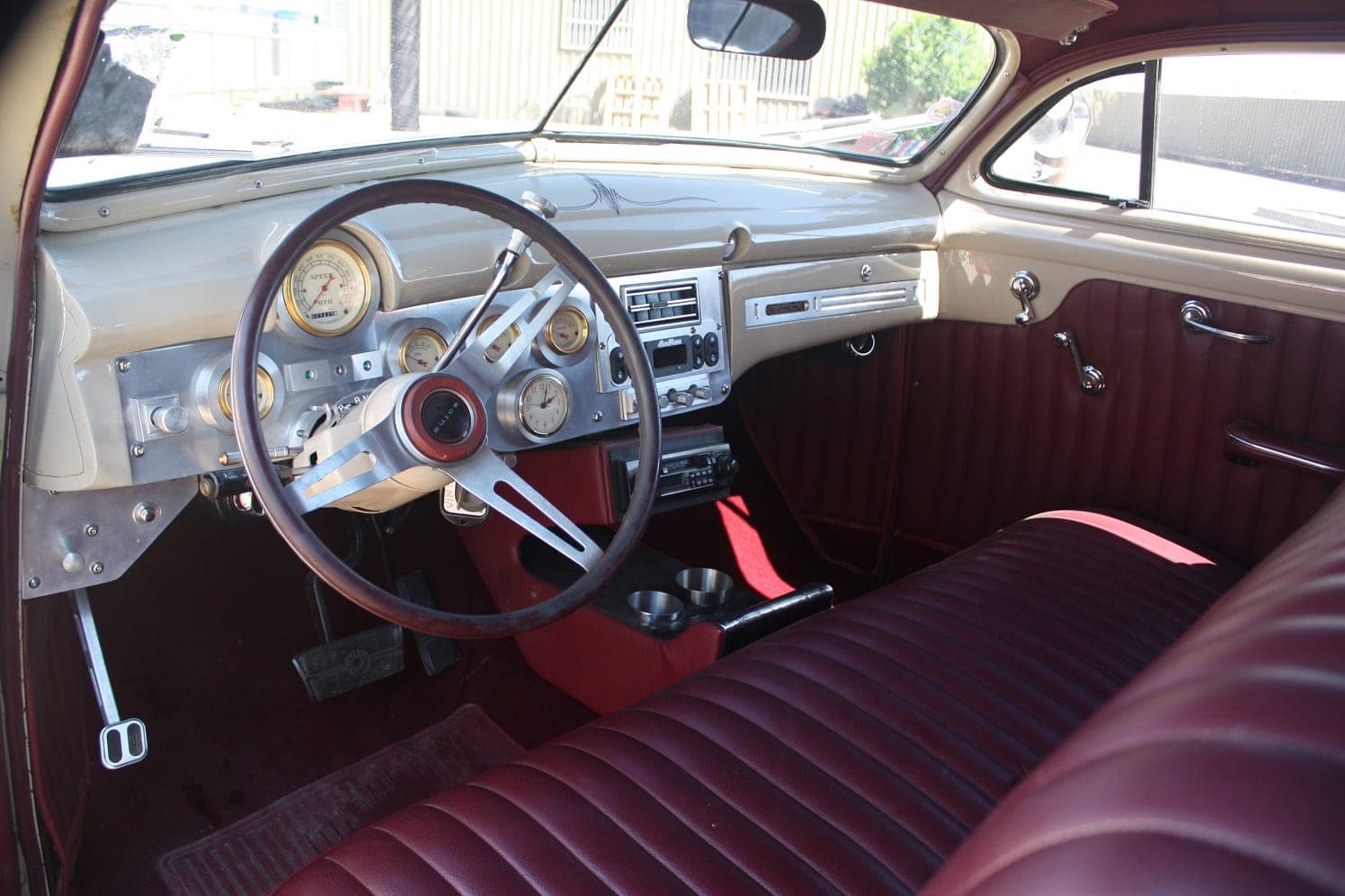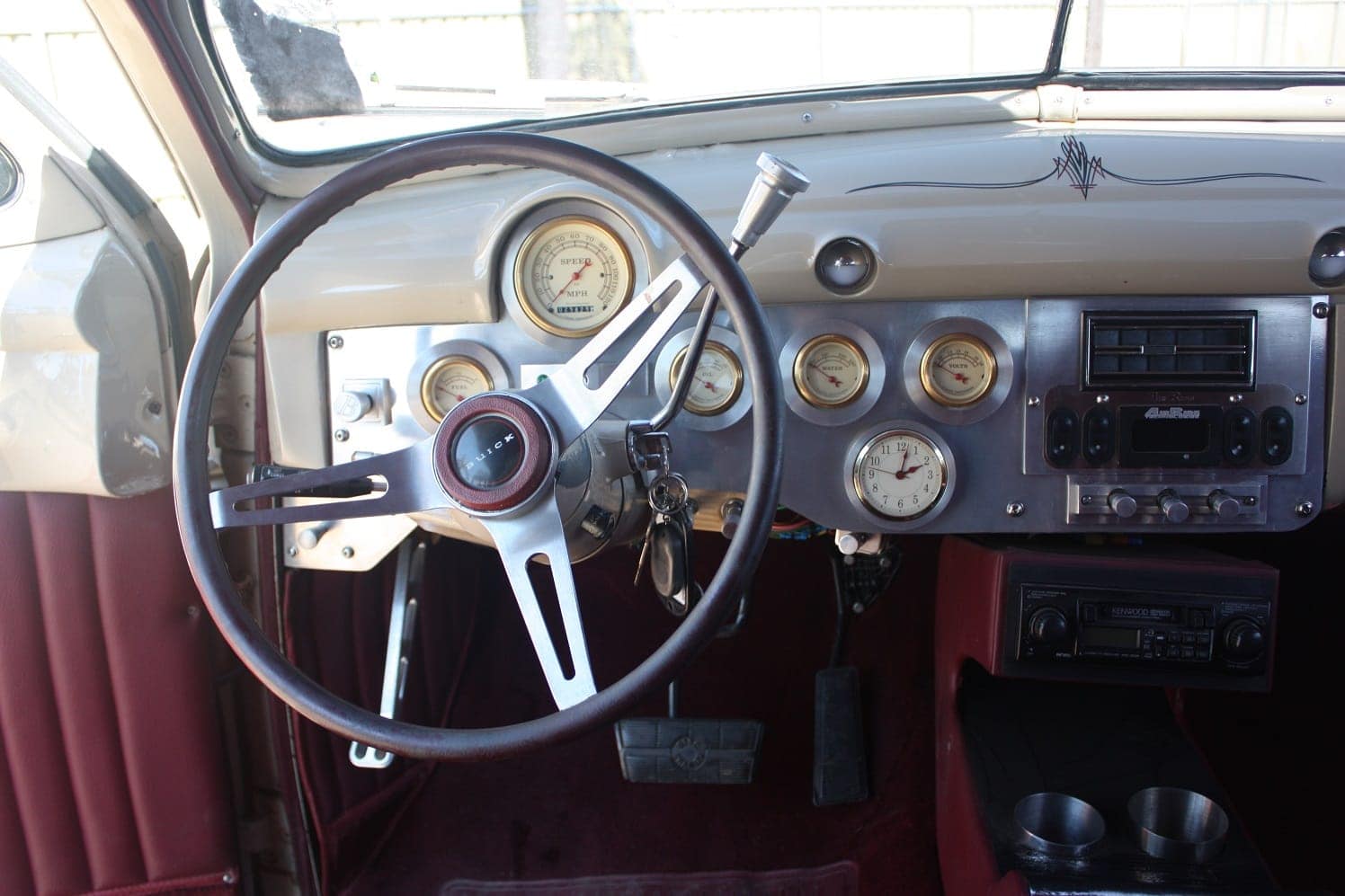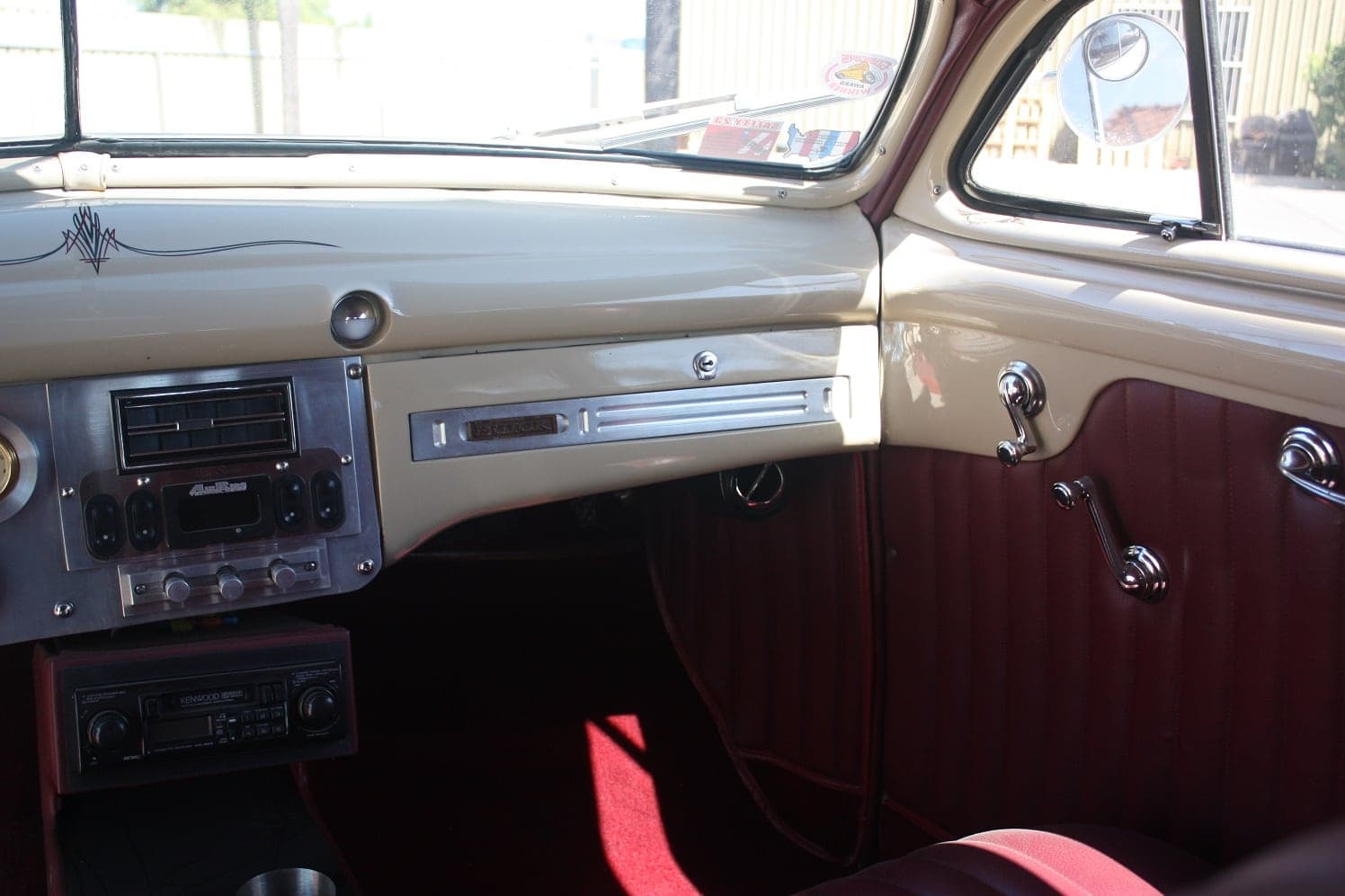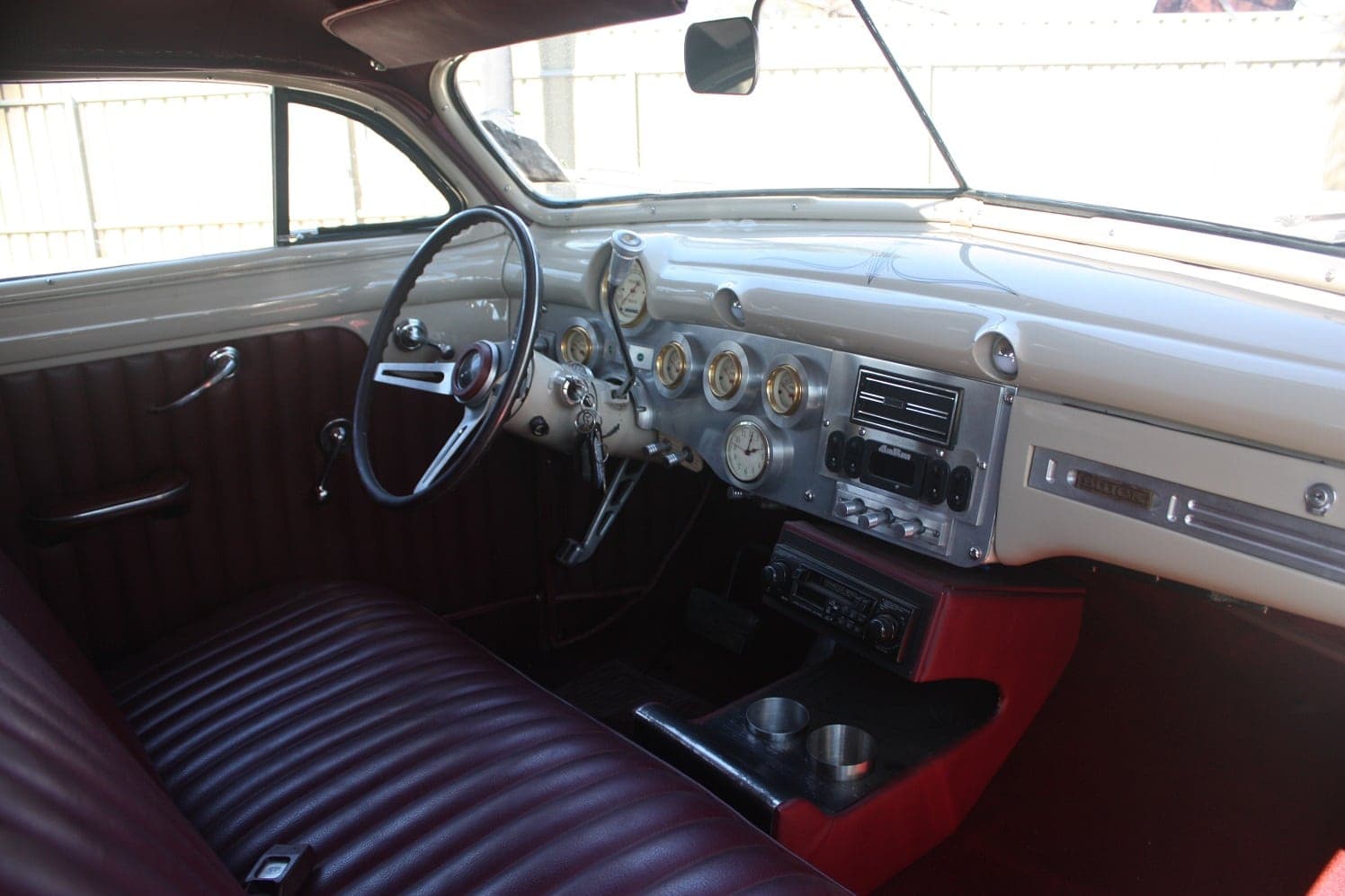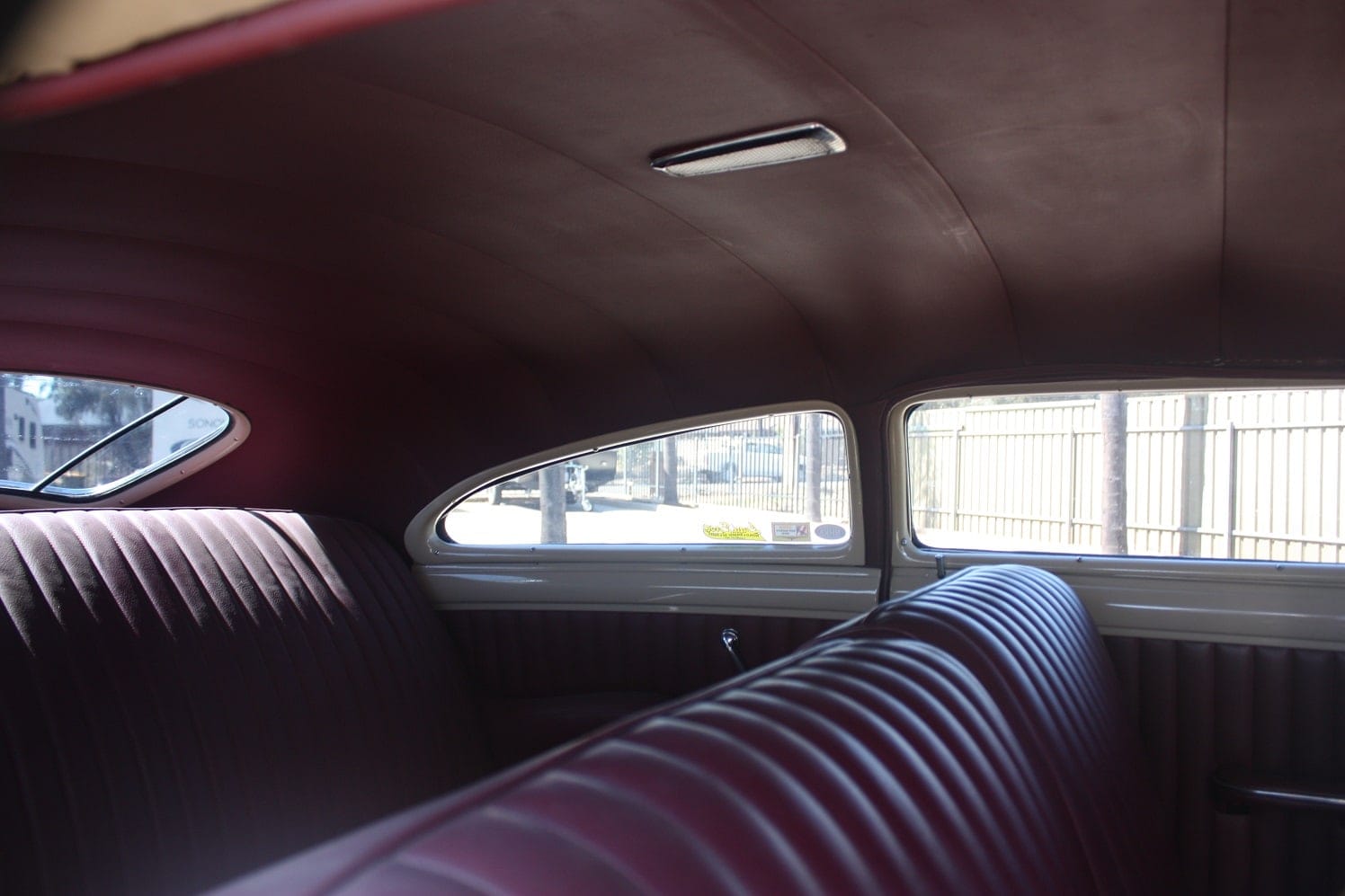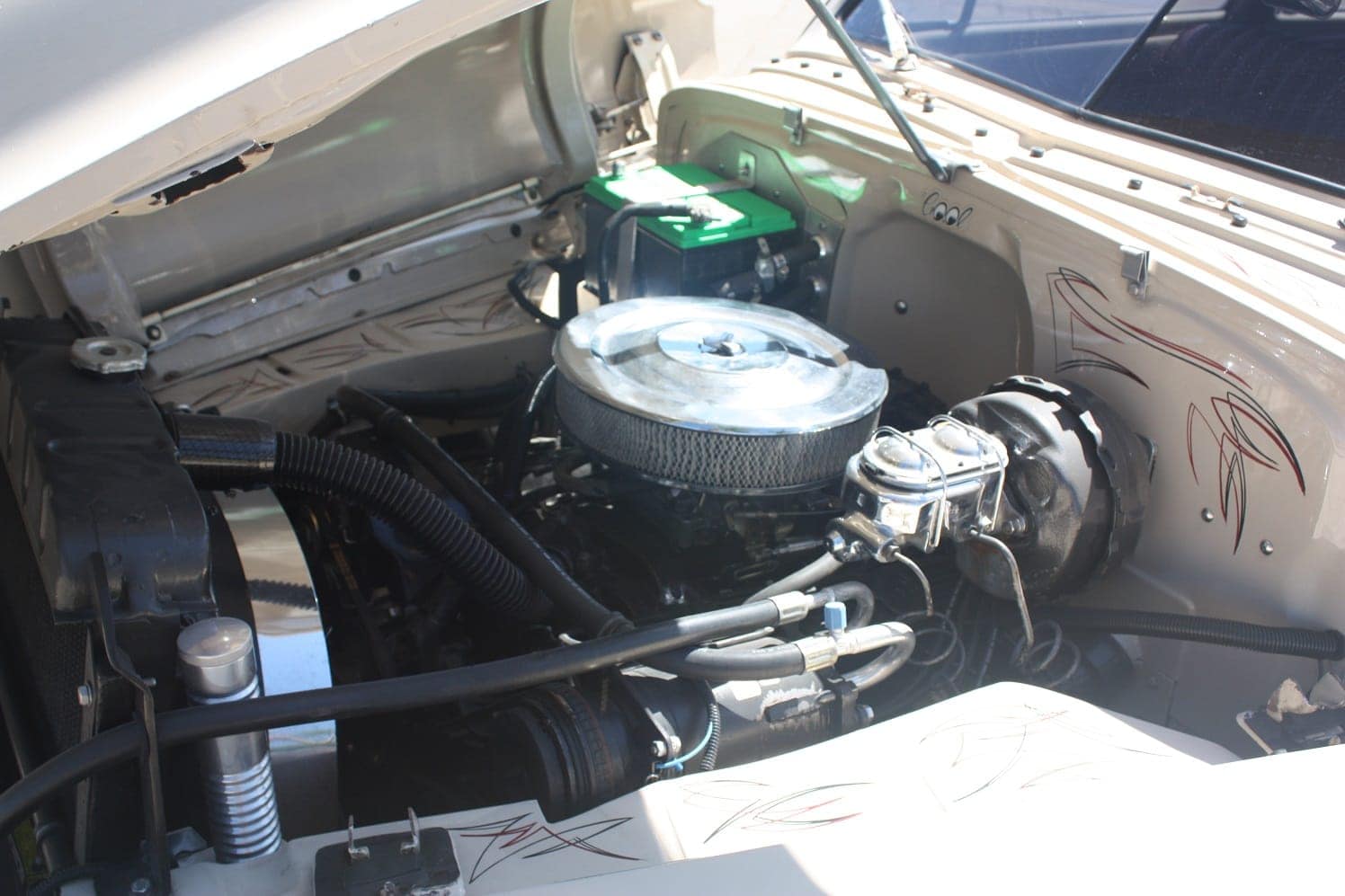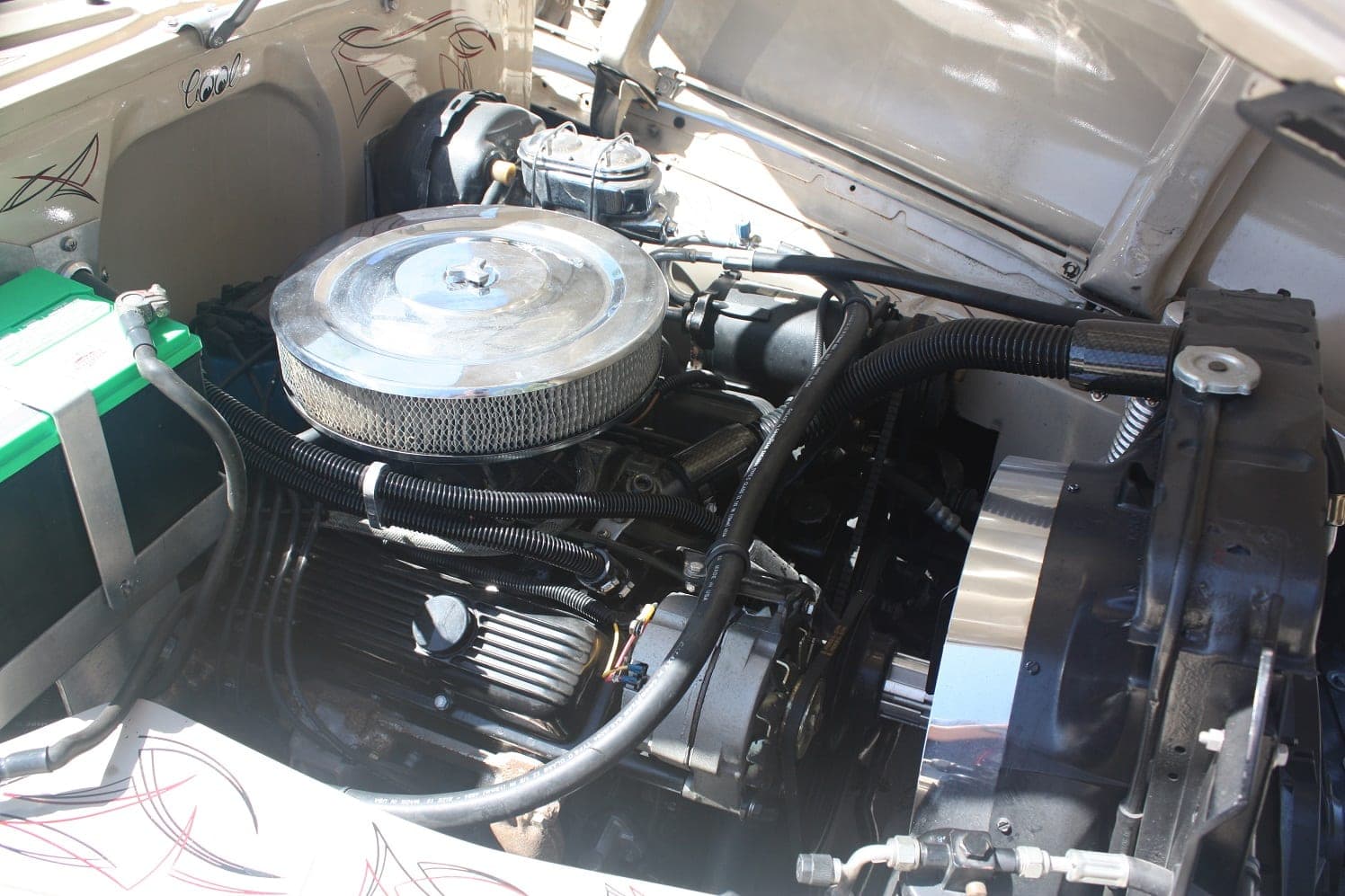 1948-Buick-Custom-white (13)
1948-Buick-Custom-white (11)
1948-Buick-Custom-white (9)
1948-Buick-Custom-white (7)
1948-Buick-Custom-white (6)
1948-Buick-Custom-white (5)
1948-Buick-Custom-white (3)
1948-Buick-Custom-white (1)
1948-Buick-Custom-white (14)
1948-Buick-Custom-white (15)
1948-Buick-Custom-white (16)
1948-Buick-Custom-white (17)
1948-Buick-Custom-white (18)
1948-Buick-Custom-white (19)
1948-Buick-Custom-white (21)
1948-Buick-Custom-white (20)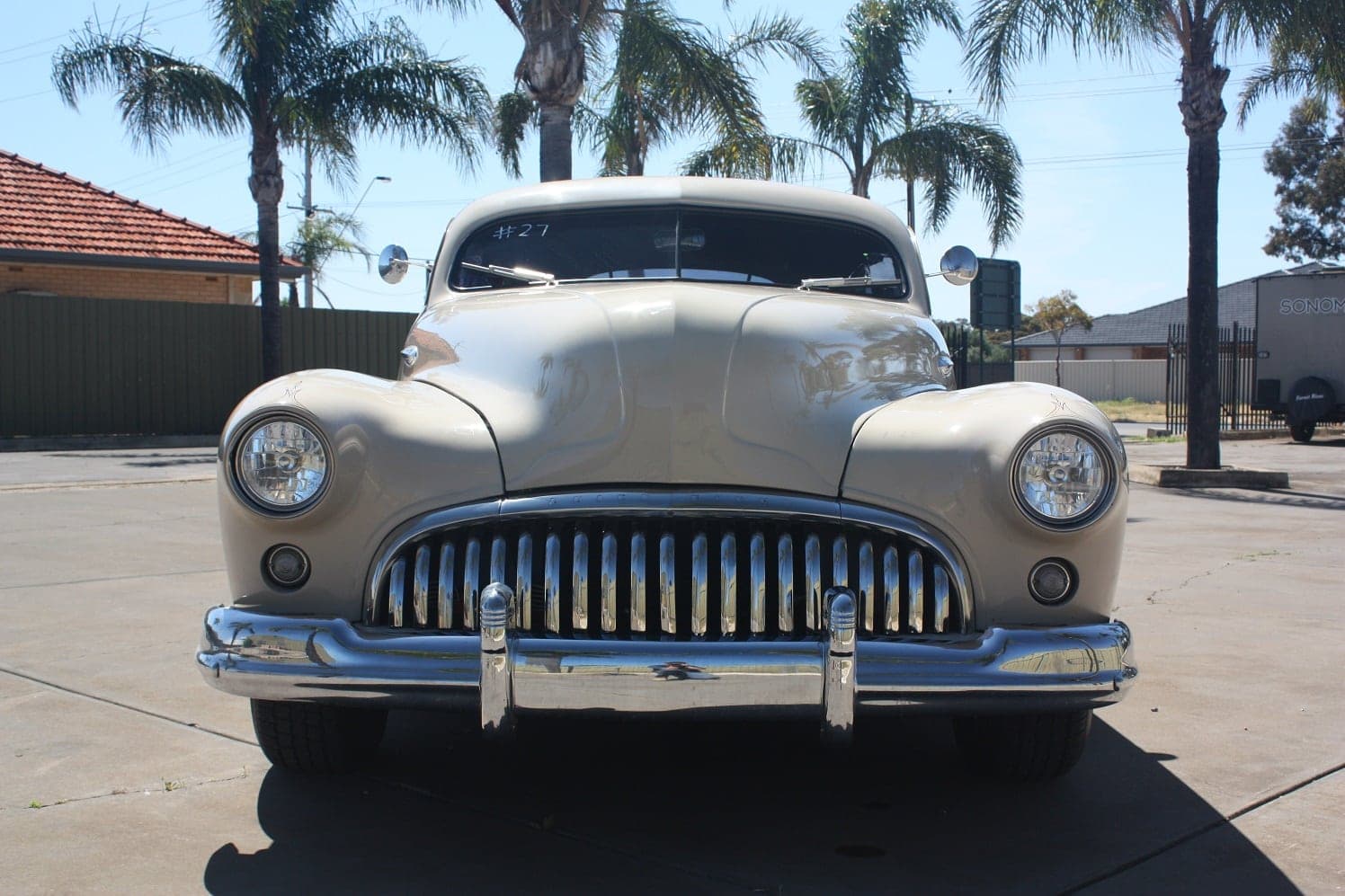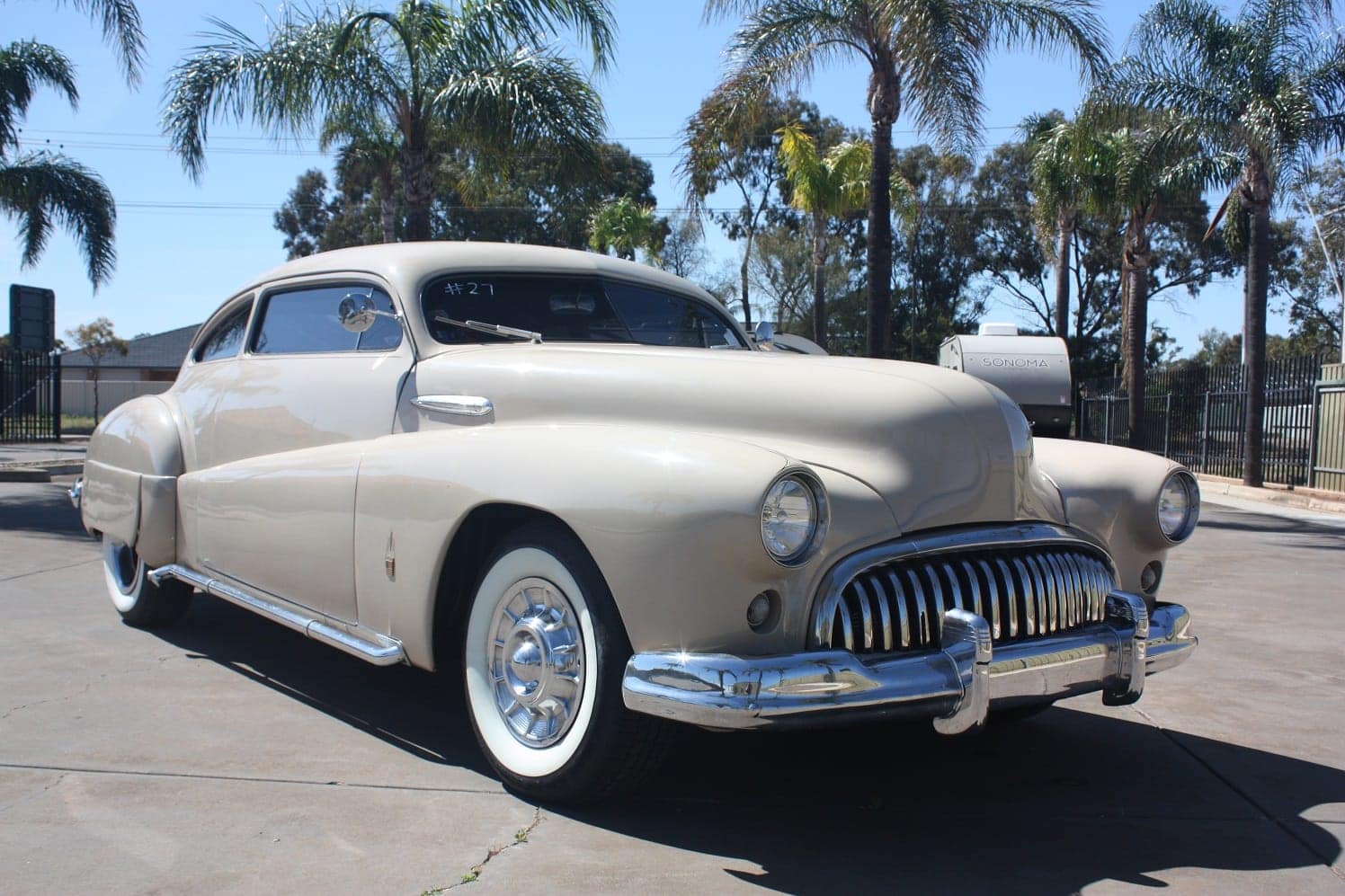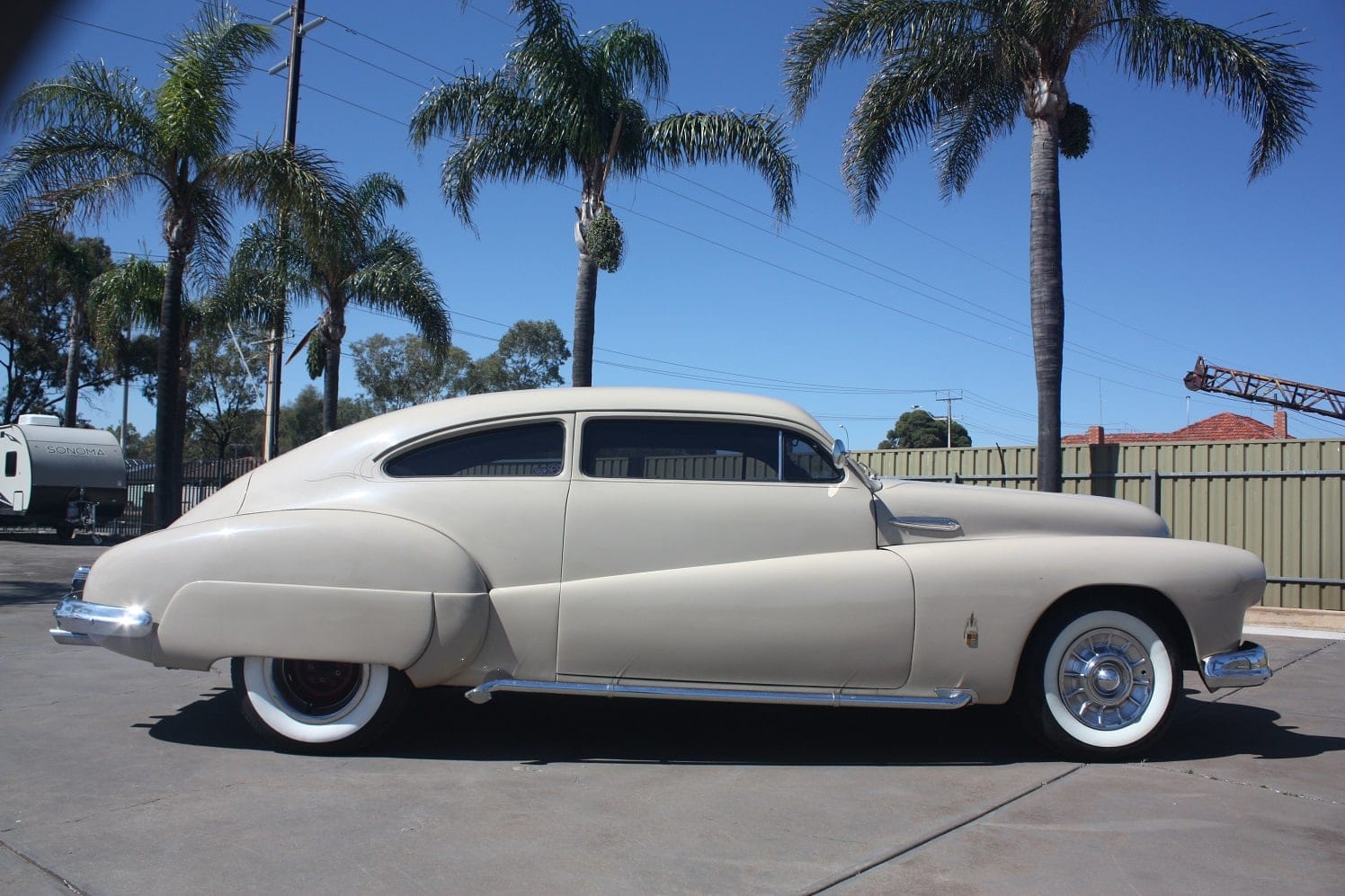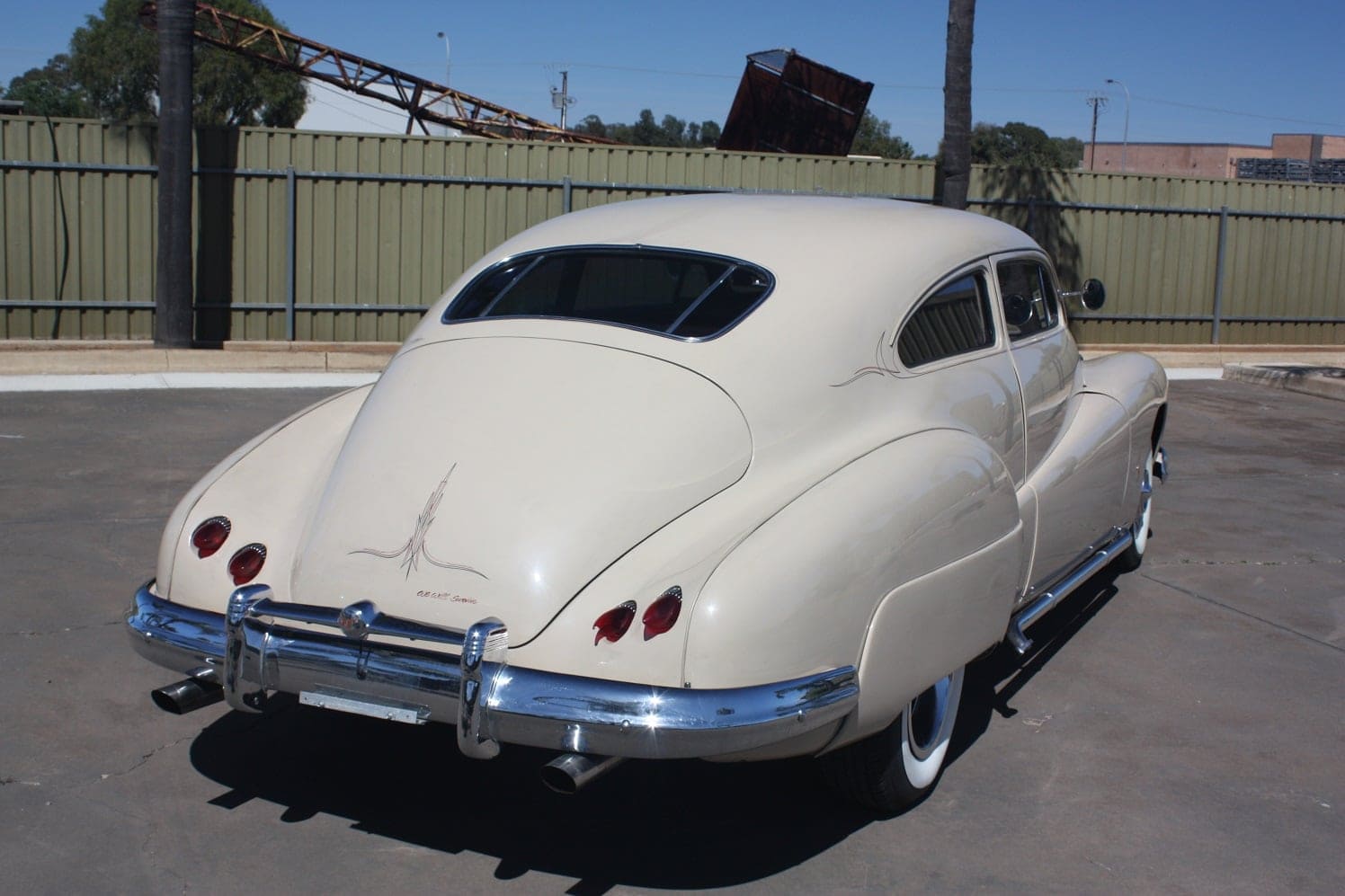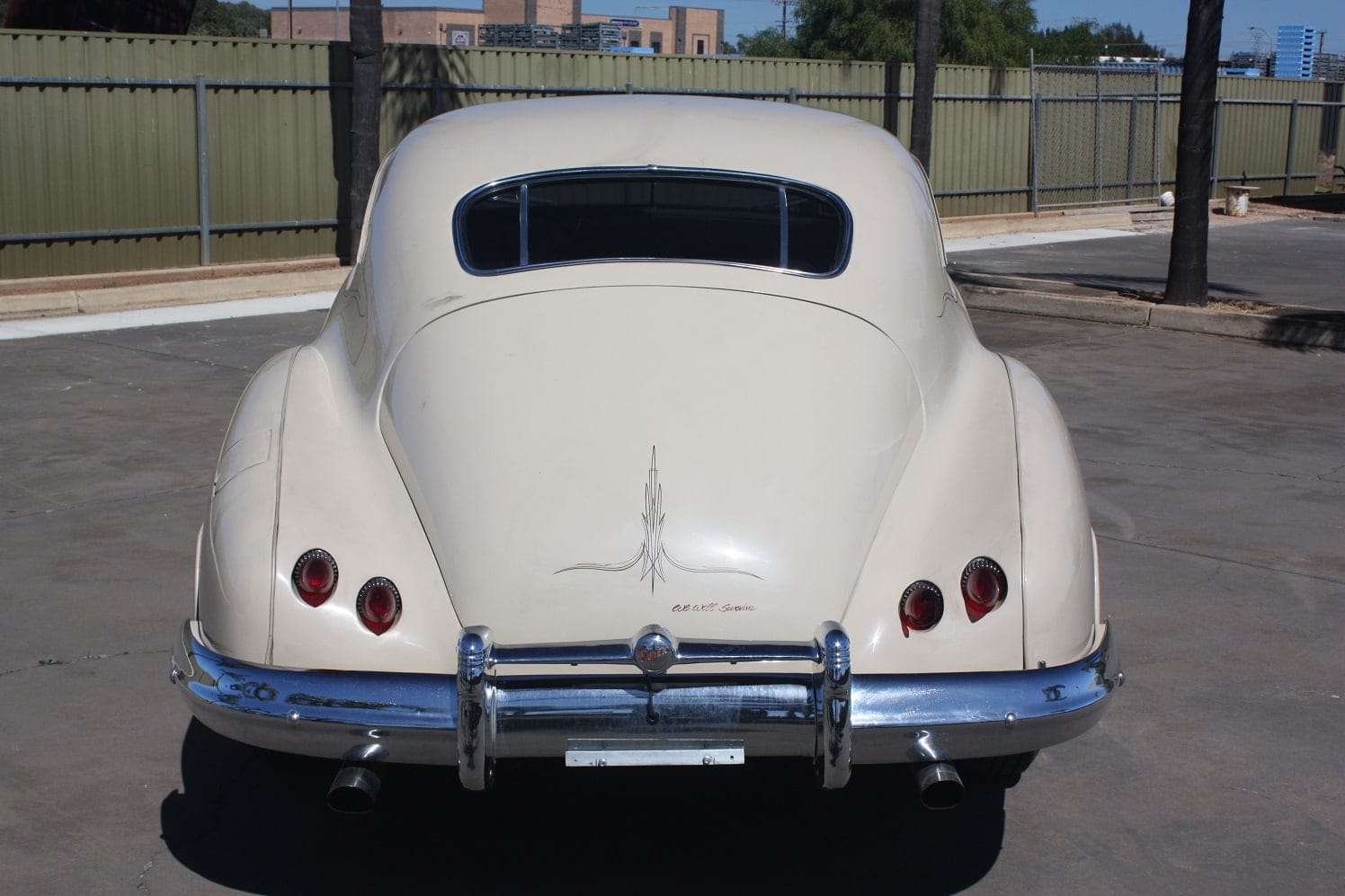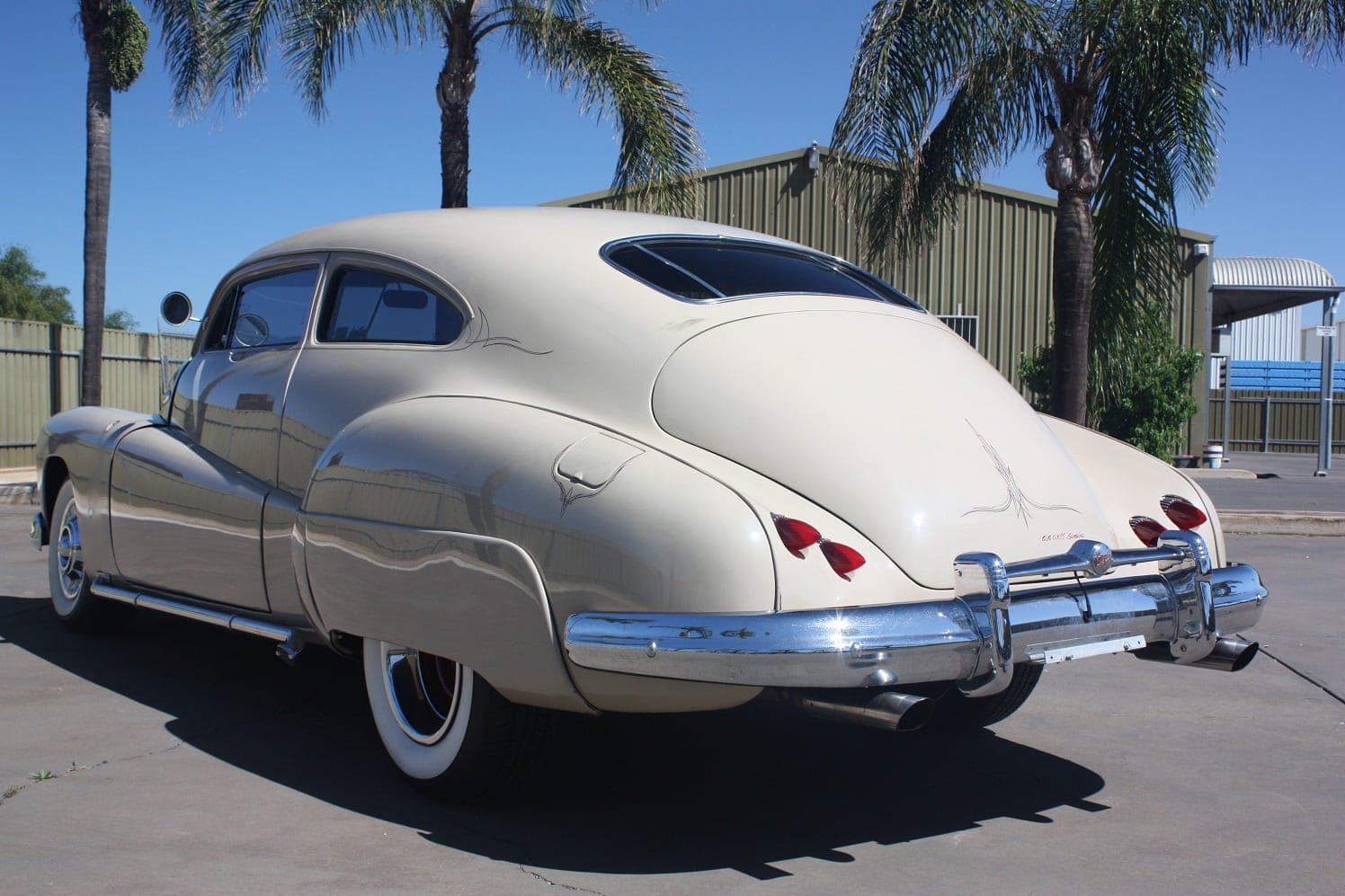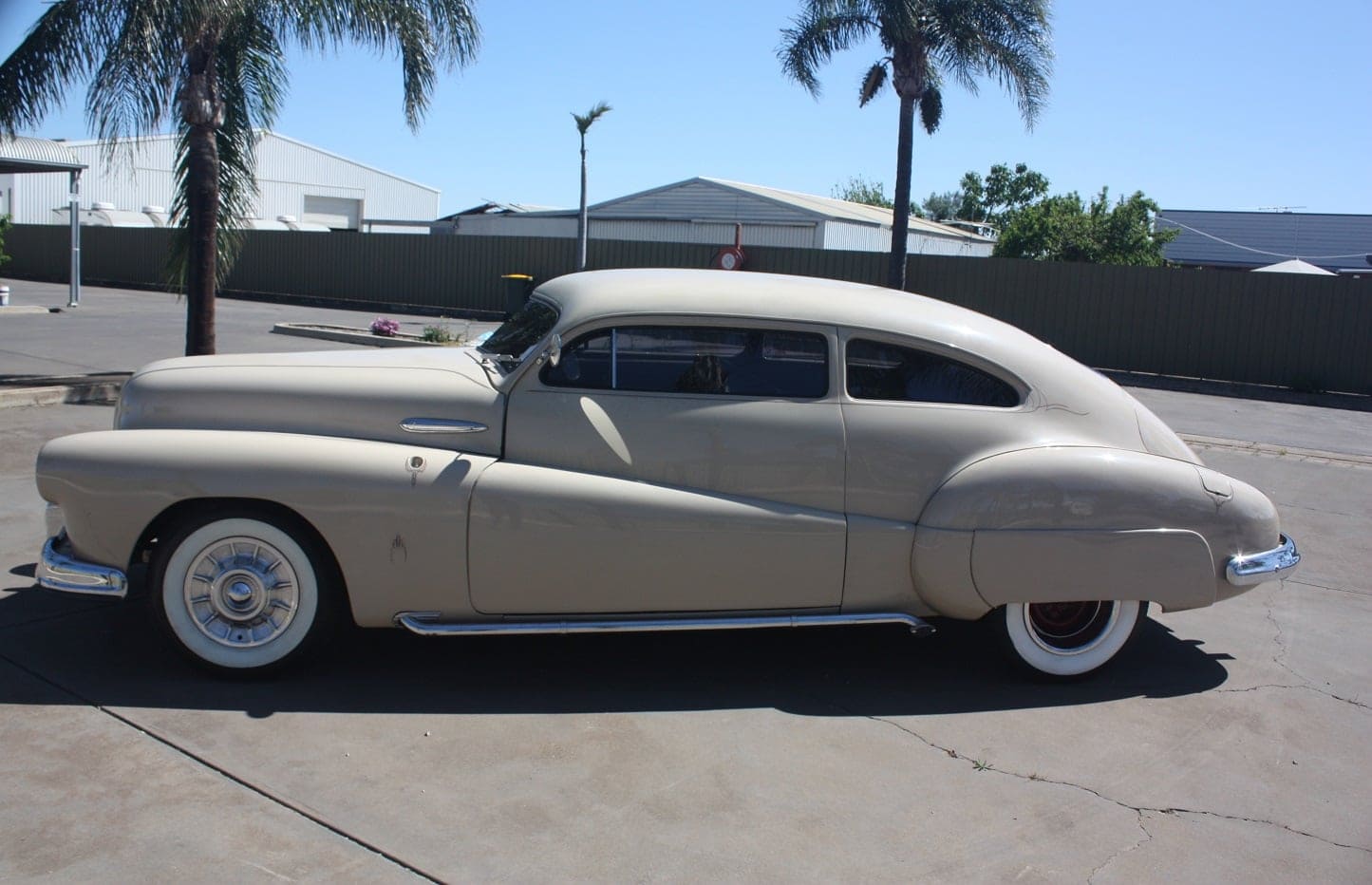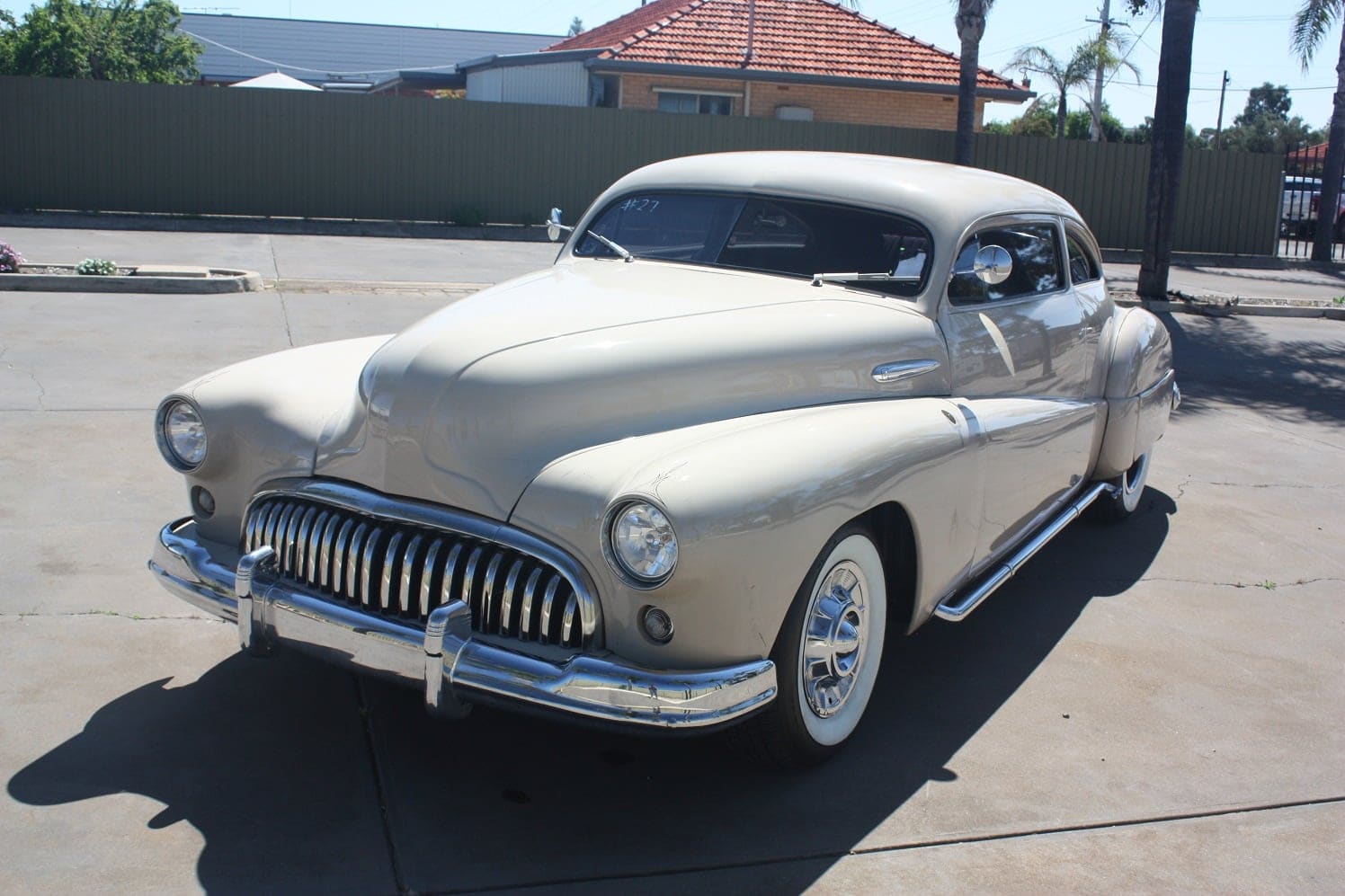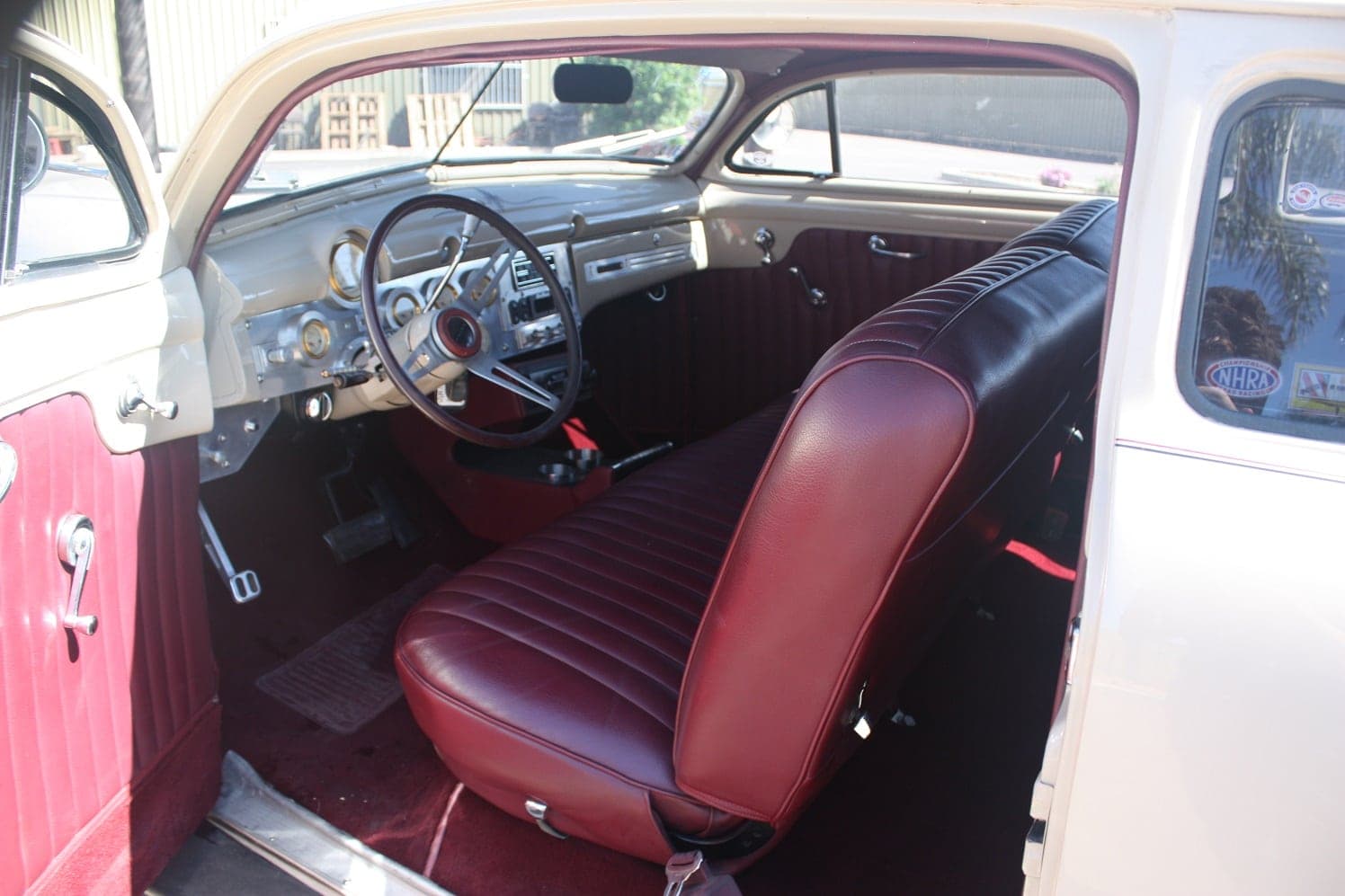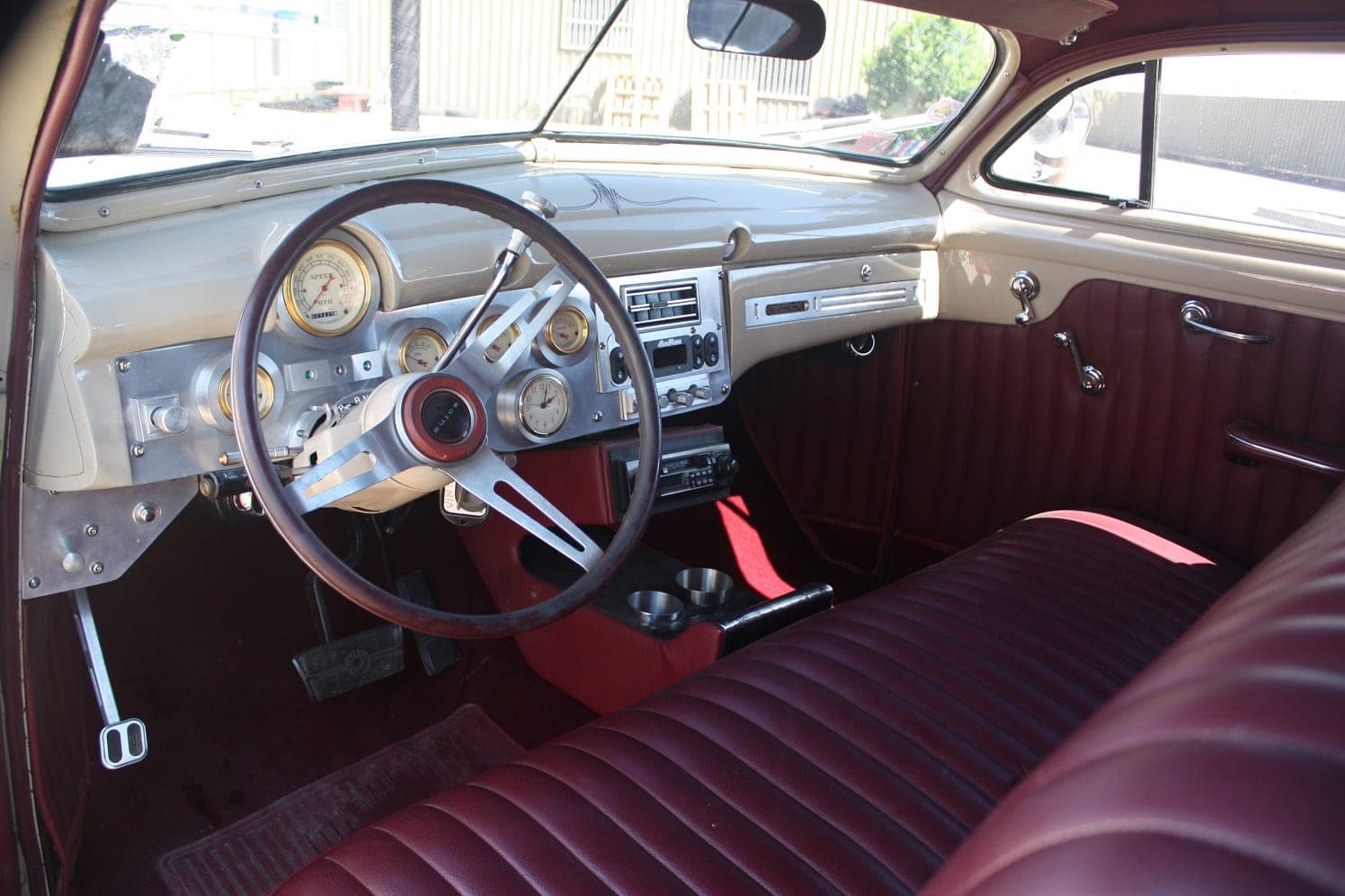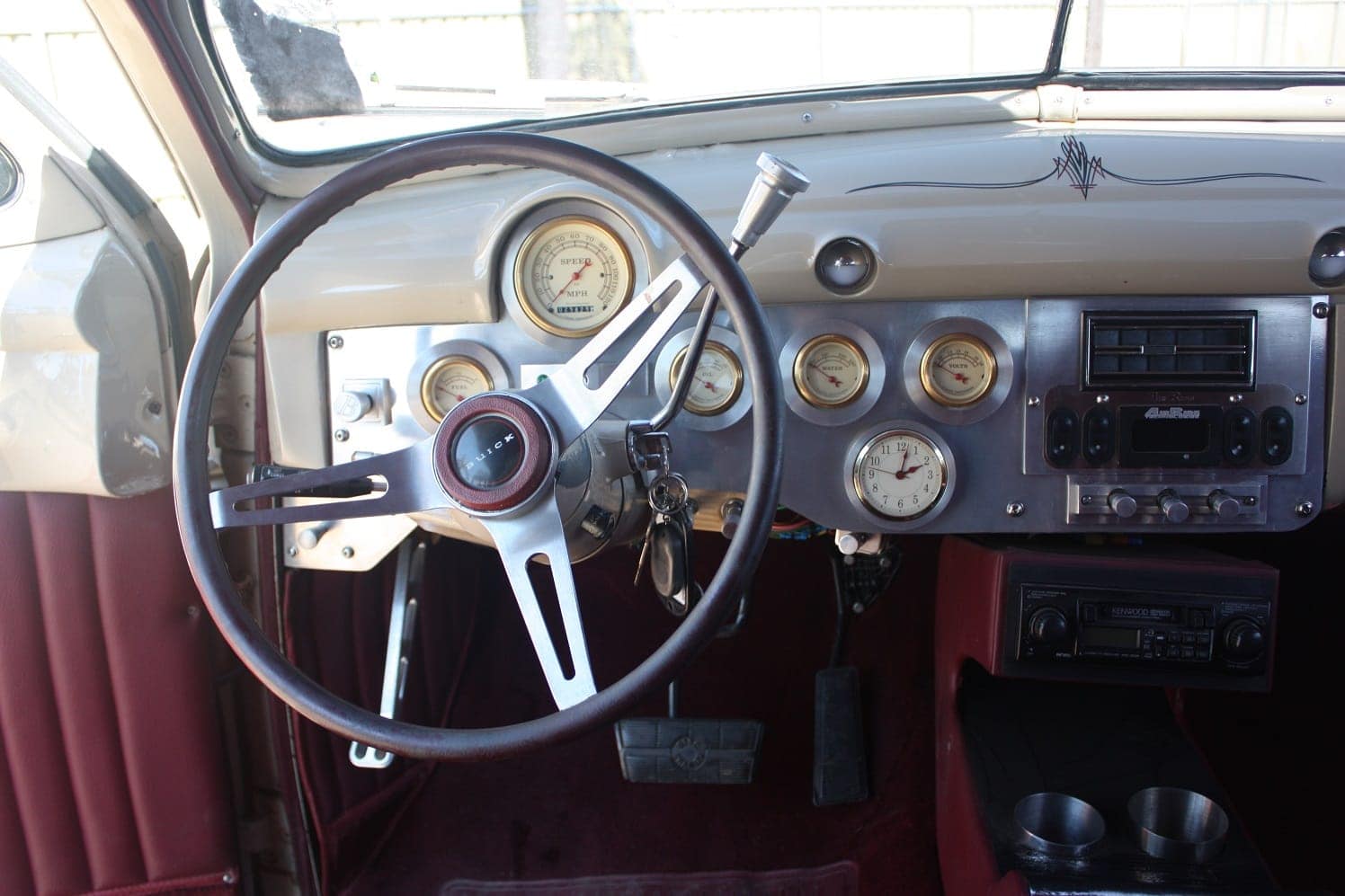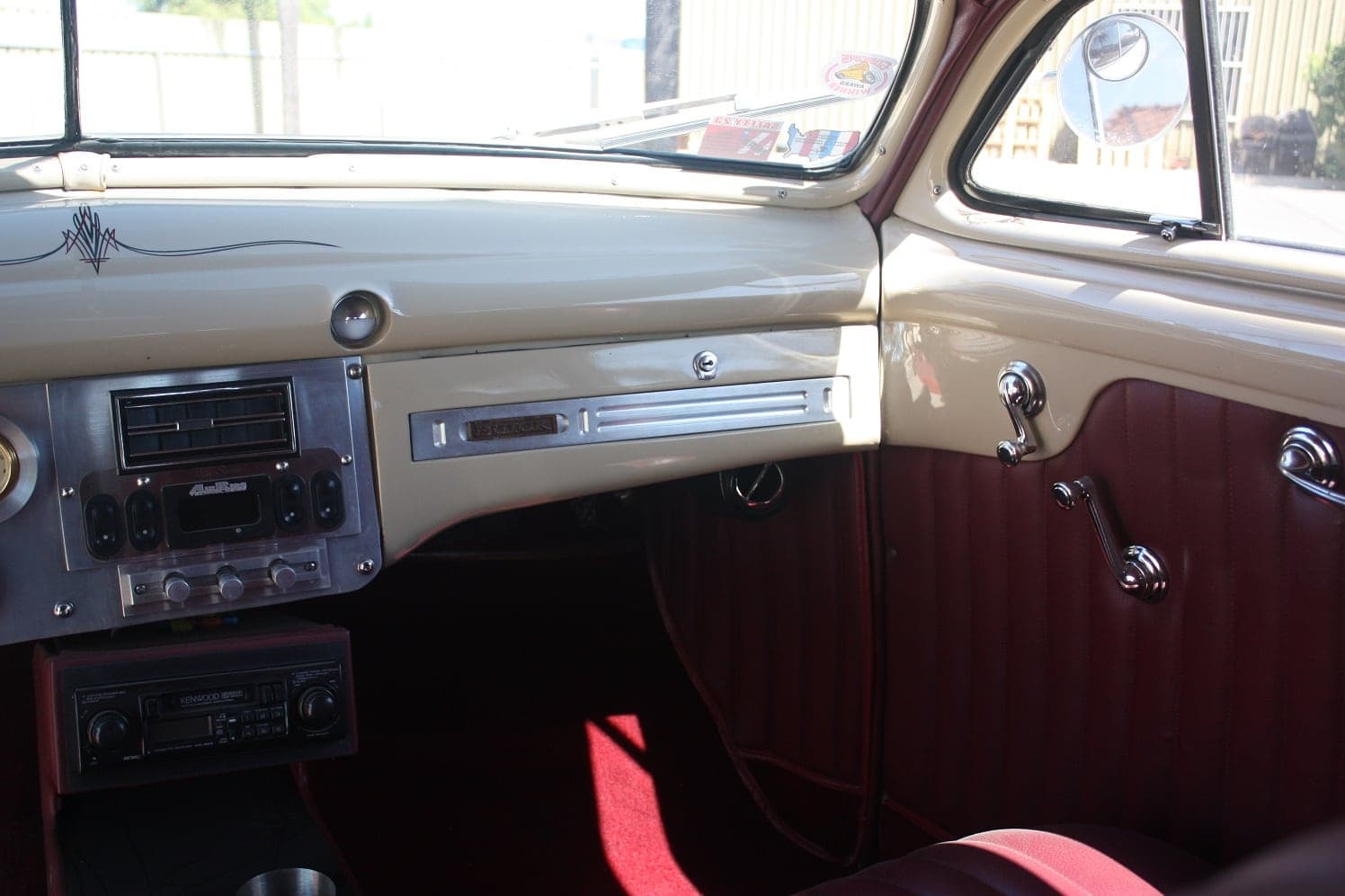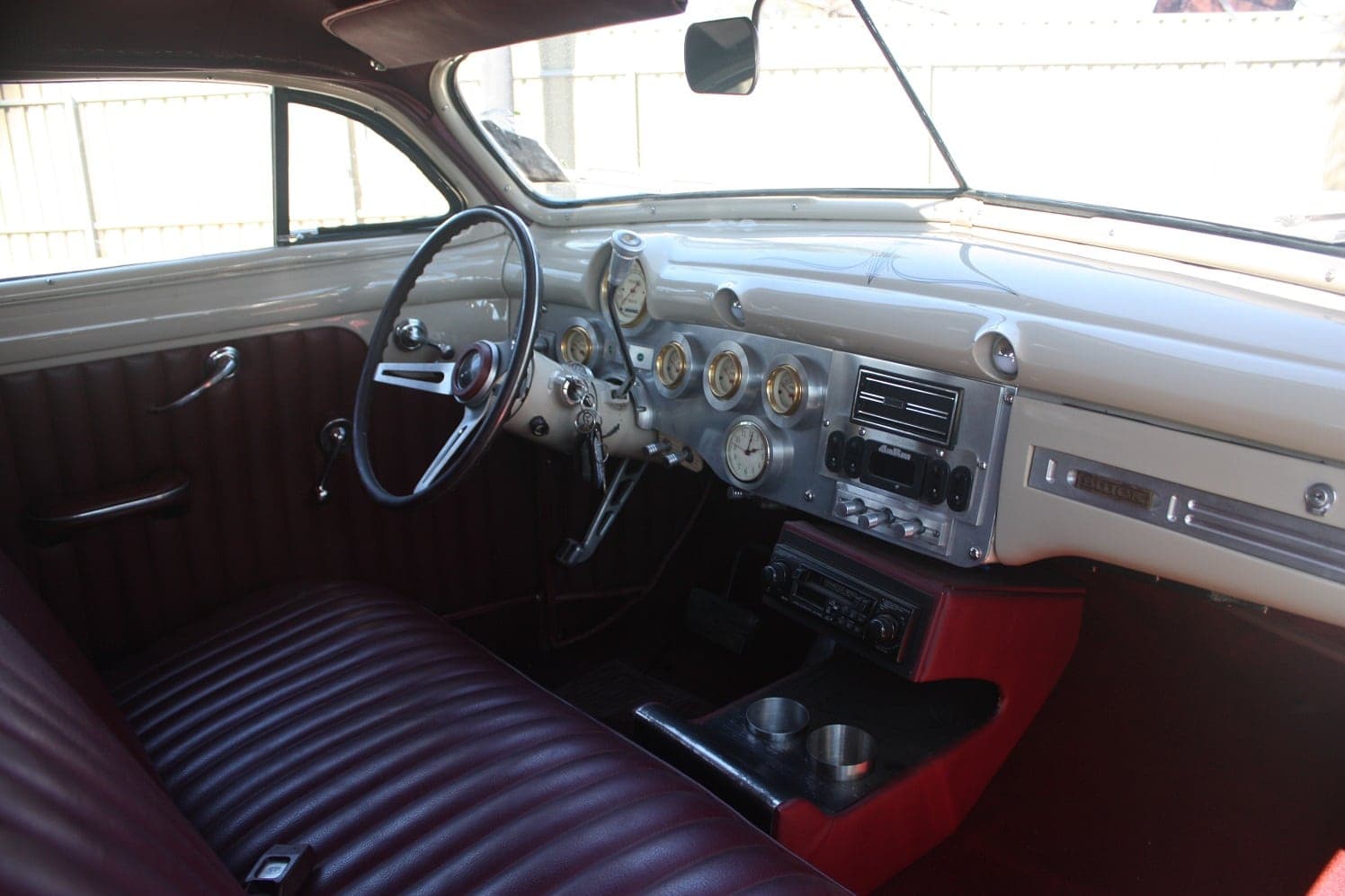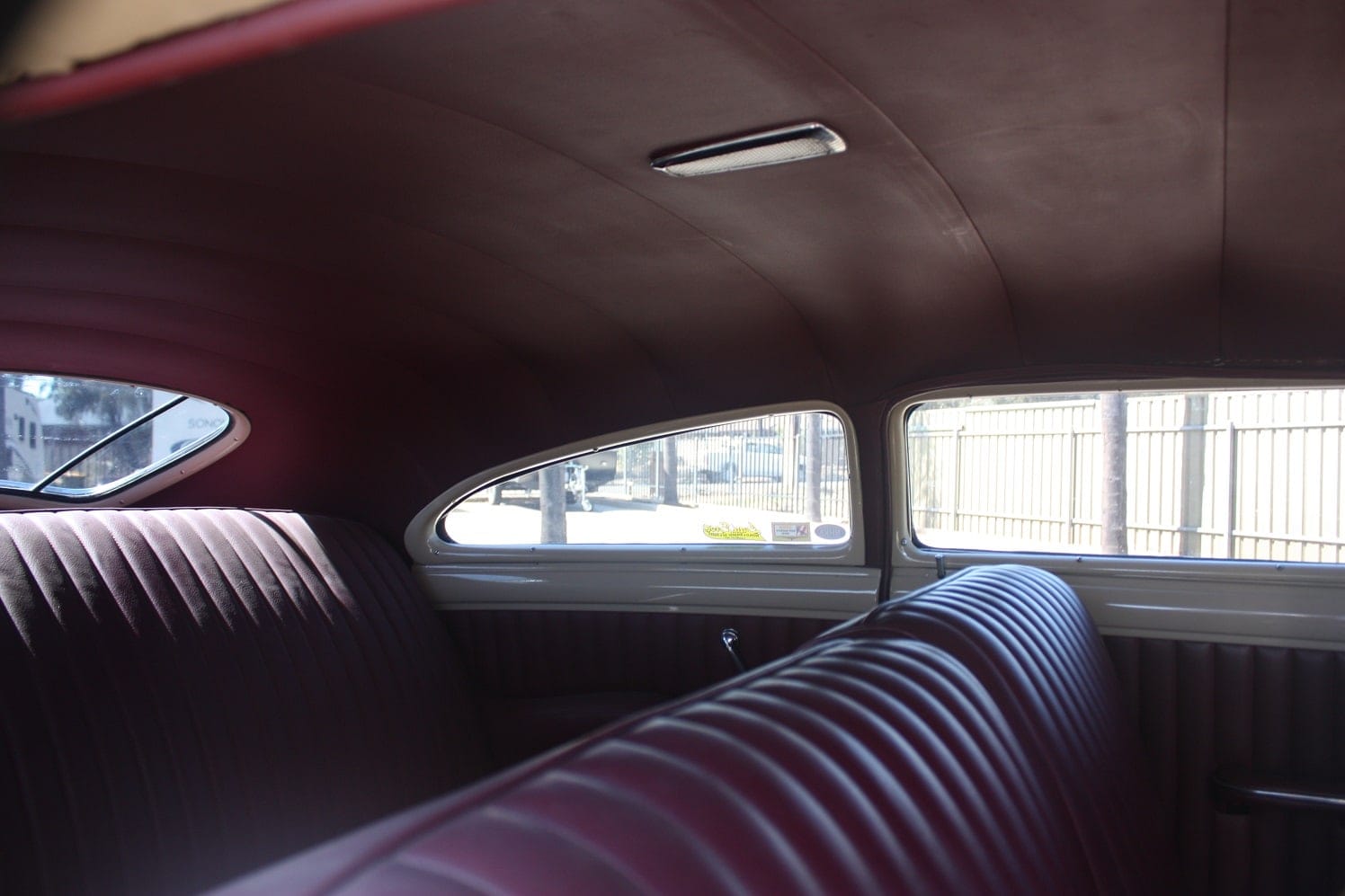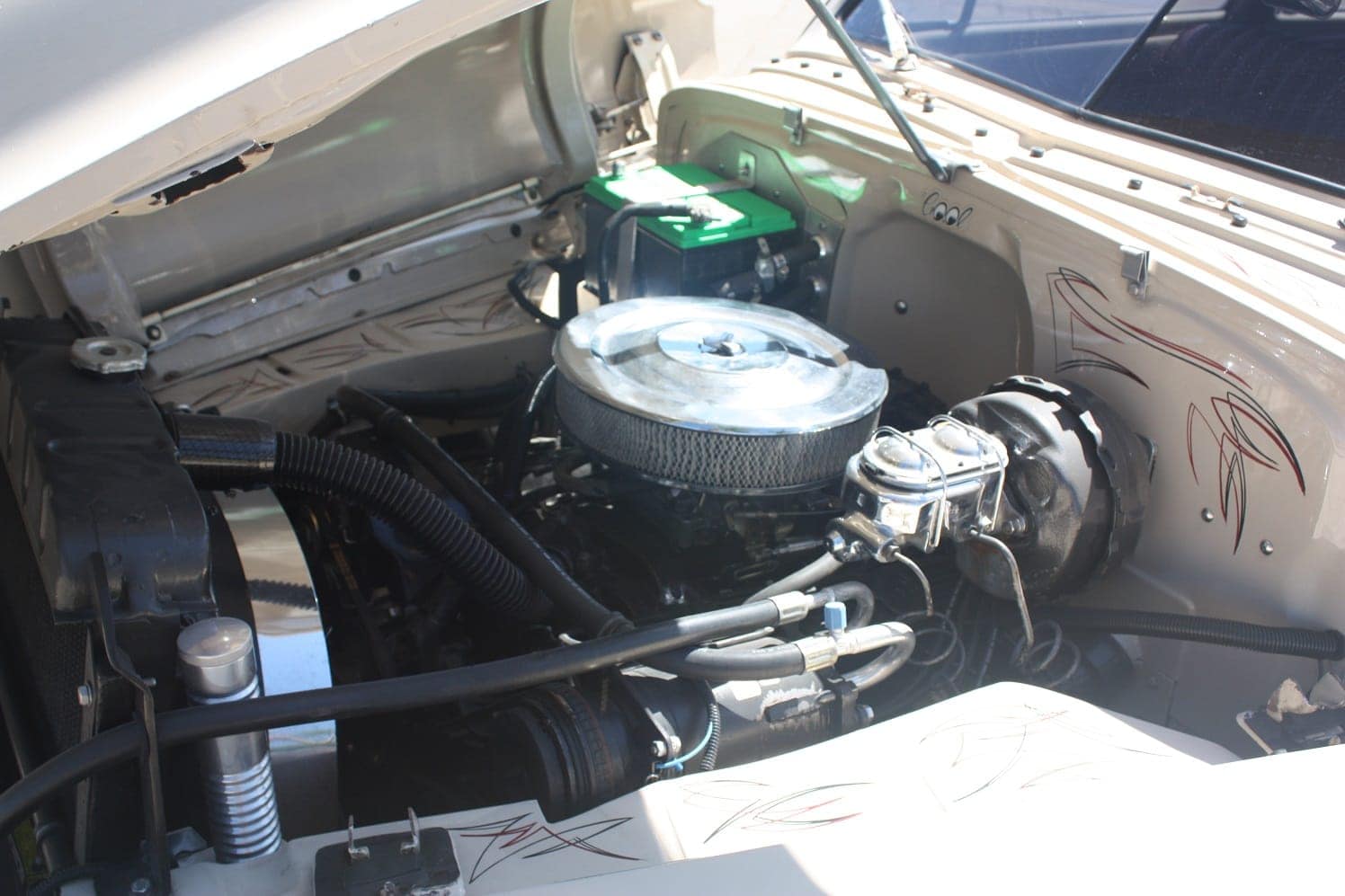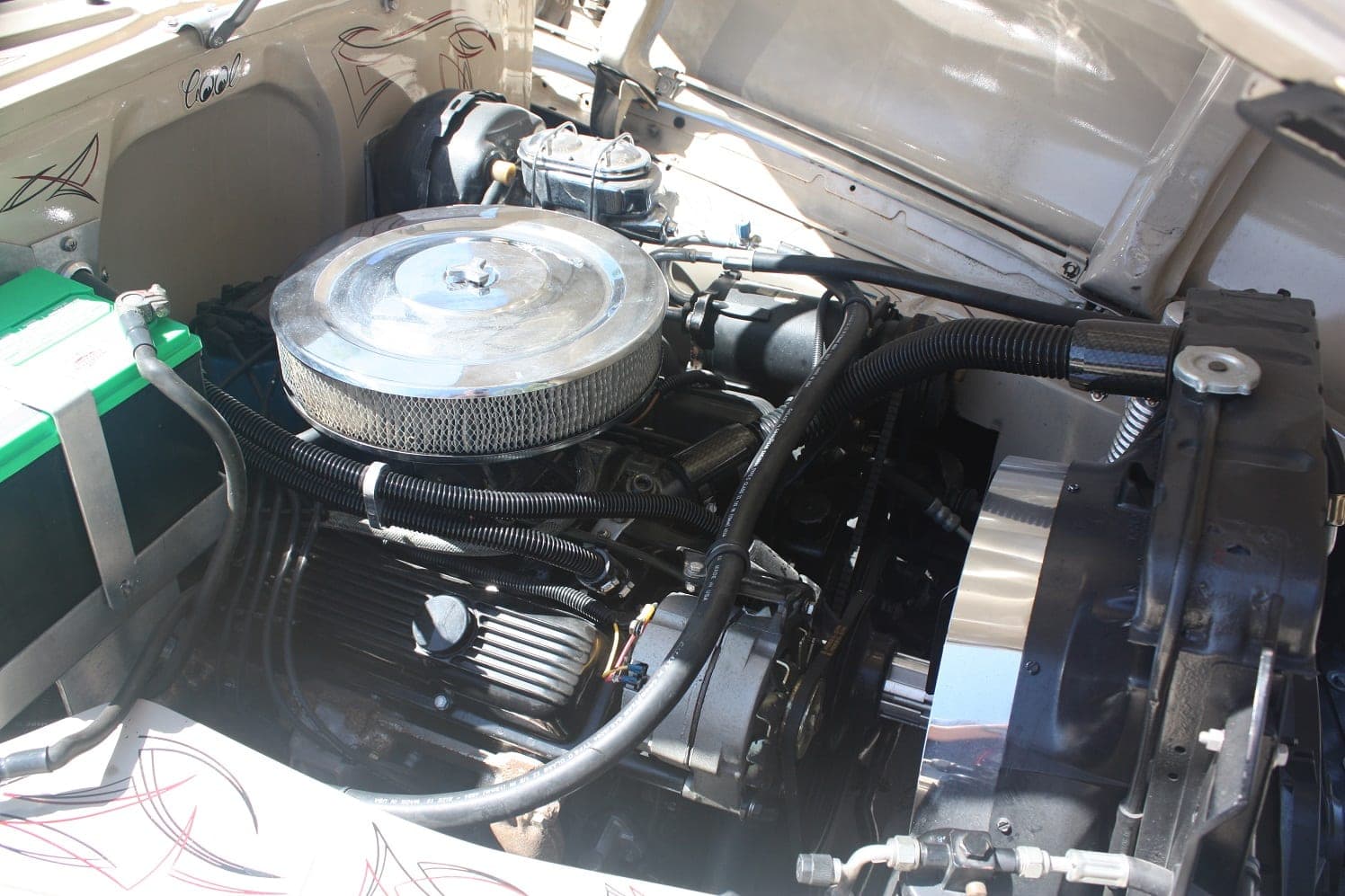 Year: 1948
Make: Buick
Model: Custom
Engine: 350ci V8
Price: $95,000
This 1948 Buick has been extensively customised.
Starting with a flawless chopped roofline, the modifications include.
Excellent paint work in beige duco with Red upholstery.
Frenched headlights and Antenna
1959 Cadillac tail lights
Air Ride suspension
Fender Skirts
Remote Door openers
350ci V8 engine
350 transmission
Chrome side pipes
Aluminum dash and new gauges
AM/FM Radio with CD
Air Conditioning
Power Steering
Power Brakes
Tilt Steering column
This is an impressive vehicle with quality customizing.
It has a Barris Kustom badge which would be reasonable to expect as genuine given the evident quality of works, however we have not been able to confirm this authenticity.
Could not be replaced for this price.